Give your FalcoPod Bike Hangar or FalcoCargoBox a Make-over
News & Blog
29 Mar 2022
One of the great features of the FalcoPod and FalcoCargoBox is how attractive it can look with some great designs! It's smooth exterior cladding which makes it ideal for the application of graphic designs and 'wraps'! Already proving very popular on our FalcoCrea cycle lockers (see below) we have produced some groovy designs here which we hope you'll like.
A FalcoPod or FalcoCargobox wrap is ideal for sprucing up your neighbourhood, promoting a campaign or event, or even advertising to help the Borough bring in some extra revenue. Falco has its own in-house marketing department and produces designs free of charge for clients, saving on time, money and hassle, whilst our vinyls partners at 'The Edge Design' make sure your designs are perfectly applied.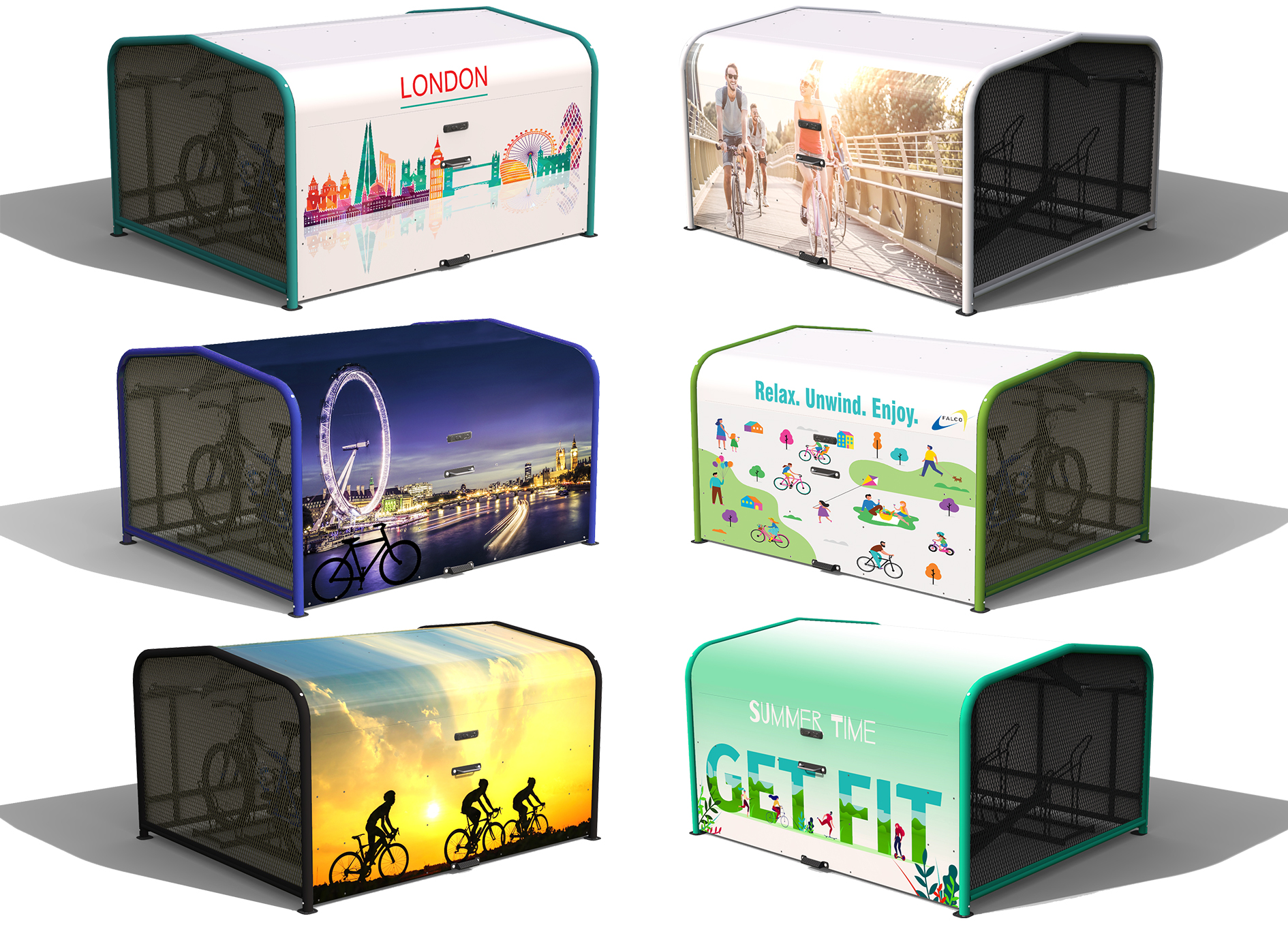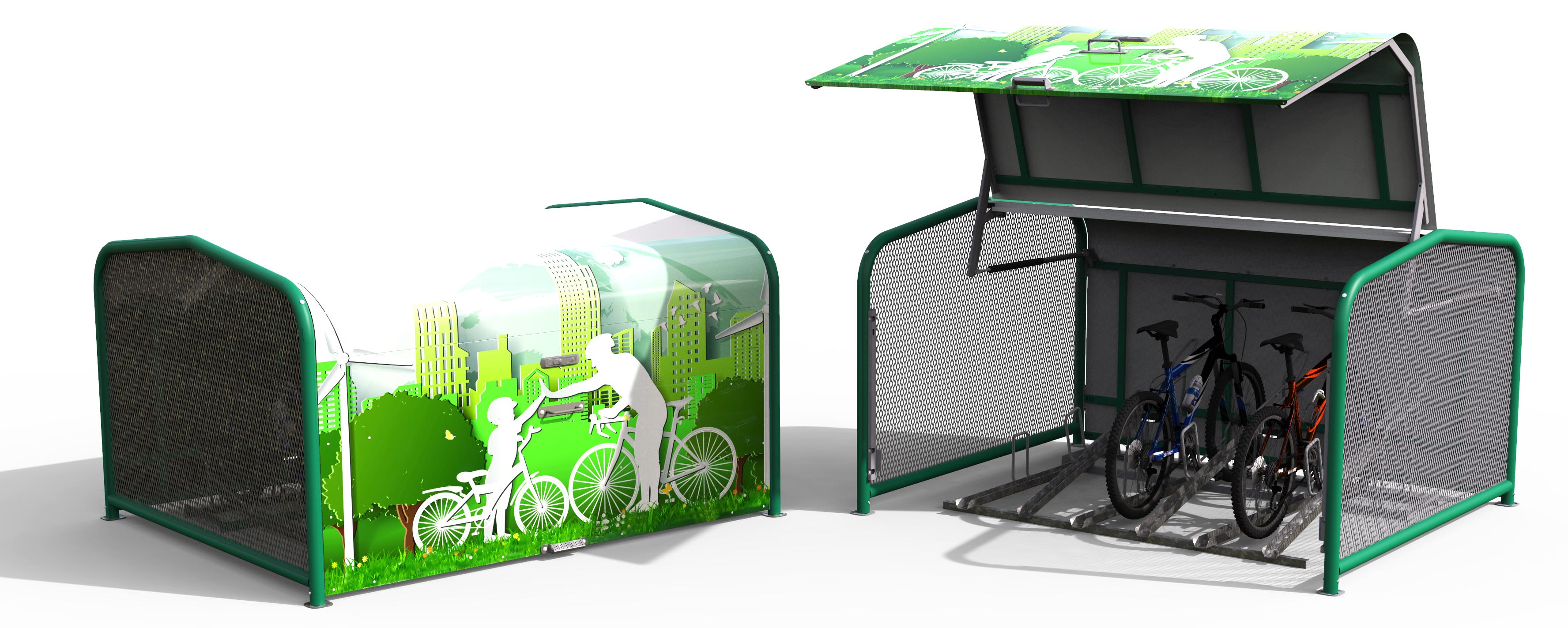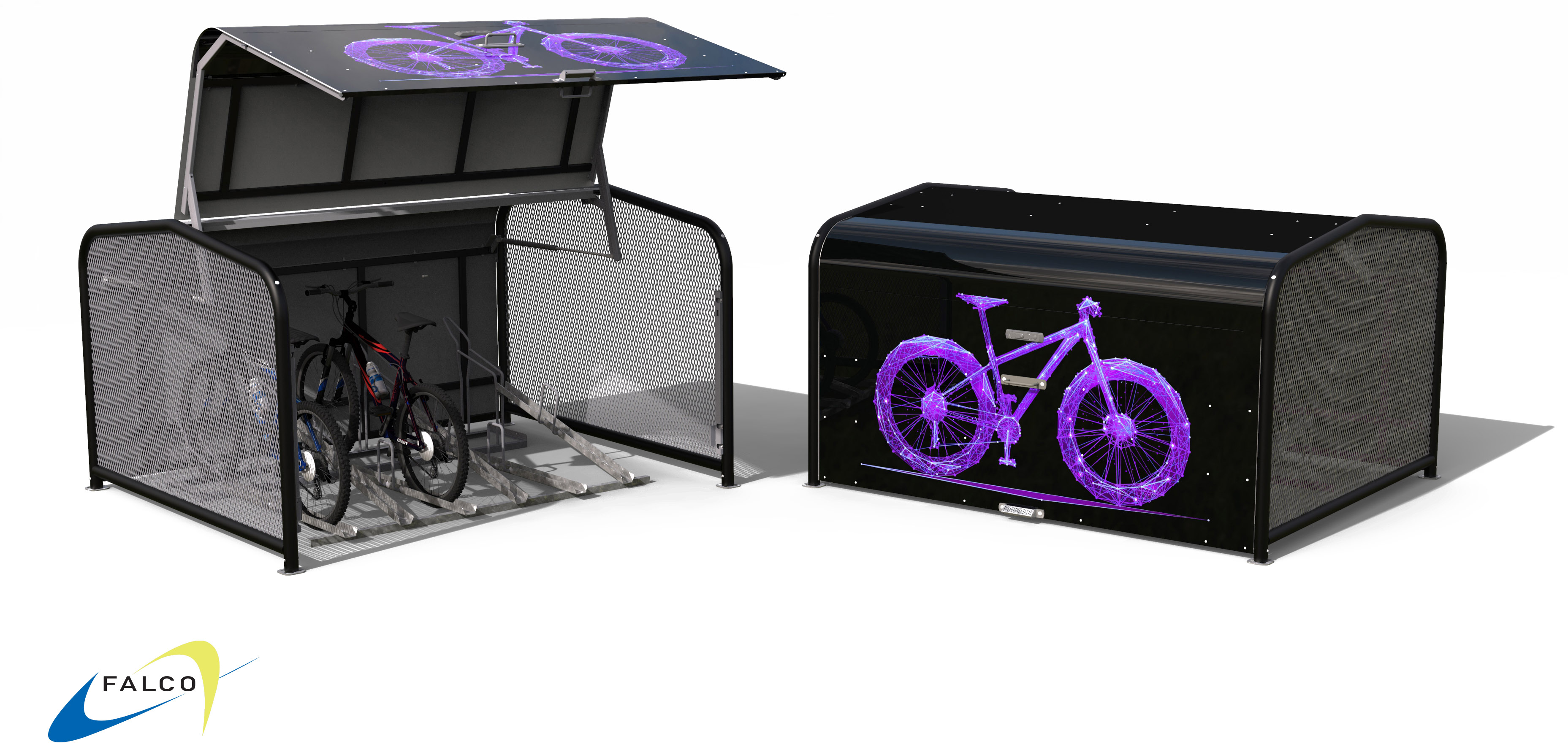 Also see our FalcoCrea wrap designs here: https://www.falco.co.uk/latest-news/news/see-the-latest-wrap-designs-for-the-ingenious-falcocrea-cycle-locker.html
Here are some great ideas to give your FalcoPod bike hangar a real lift, it will give your users a smile when picking their bike up on a dull Monday morning!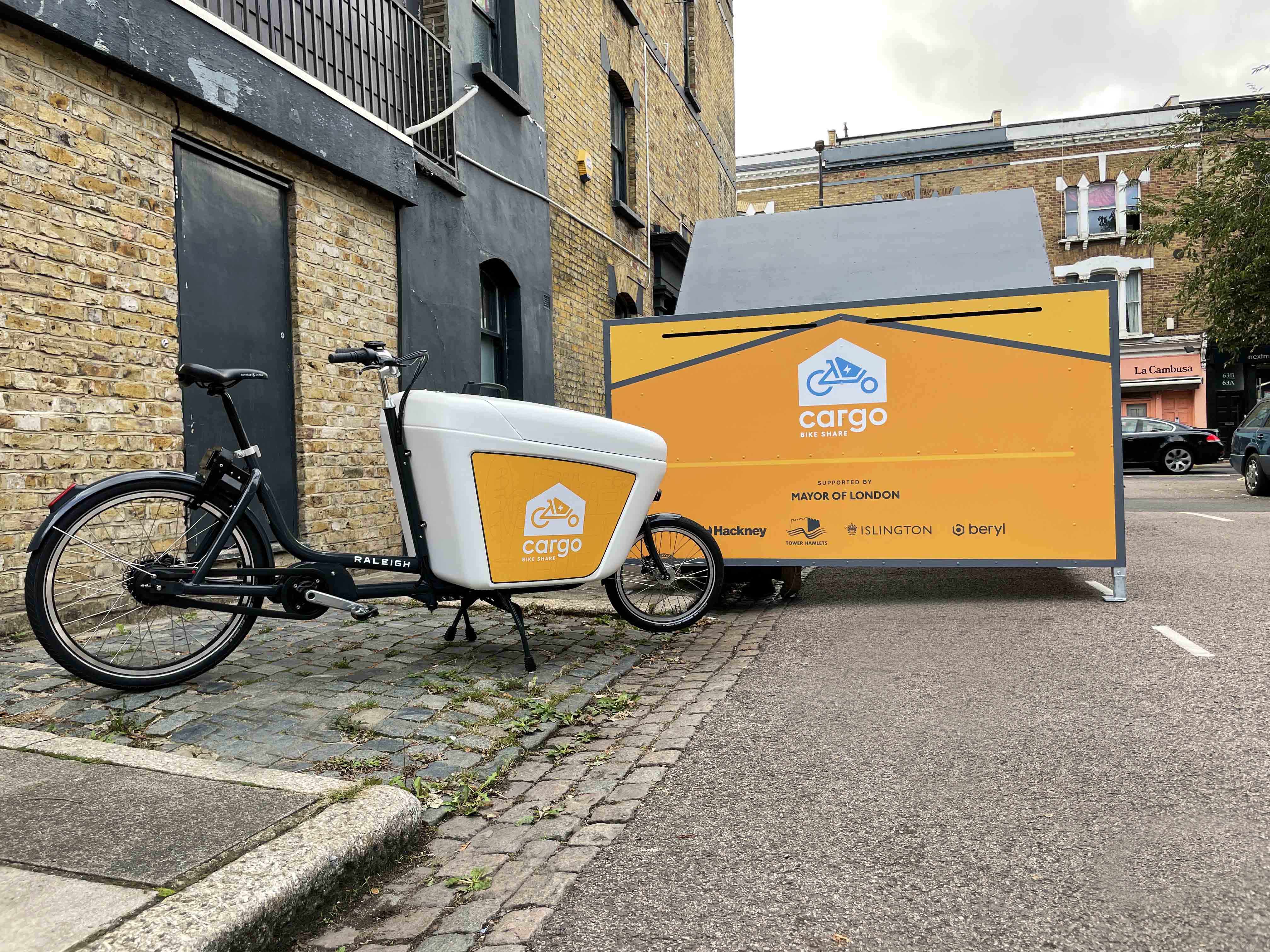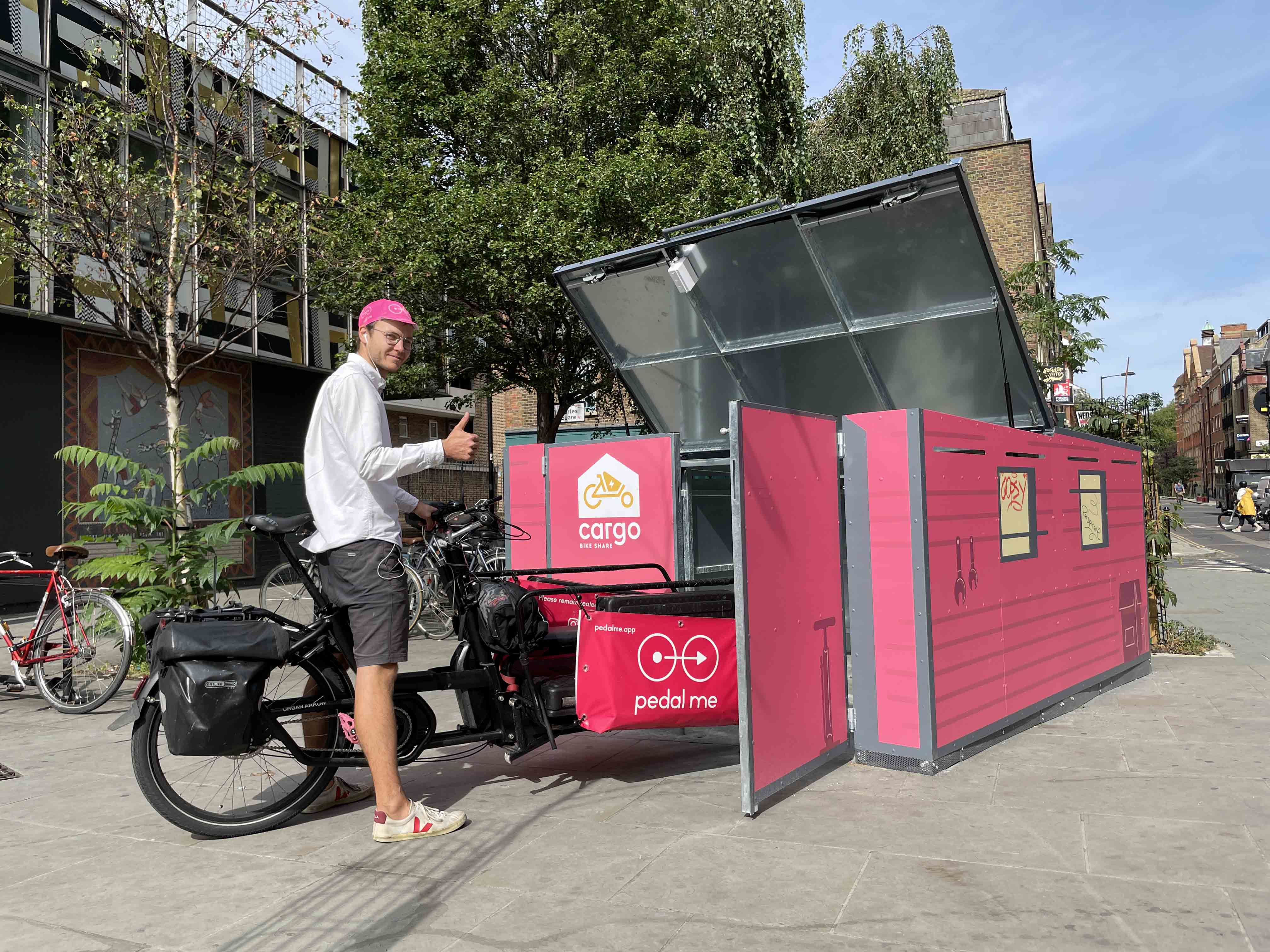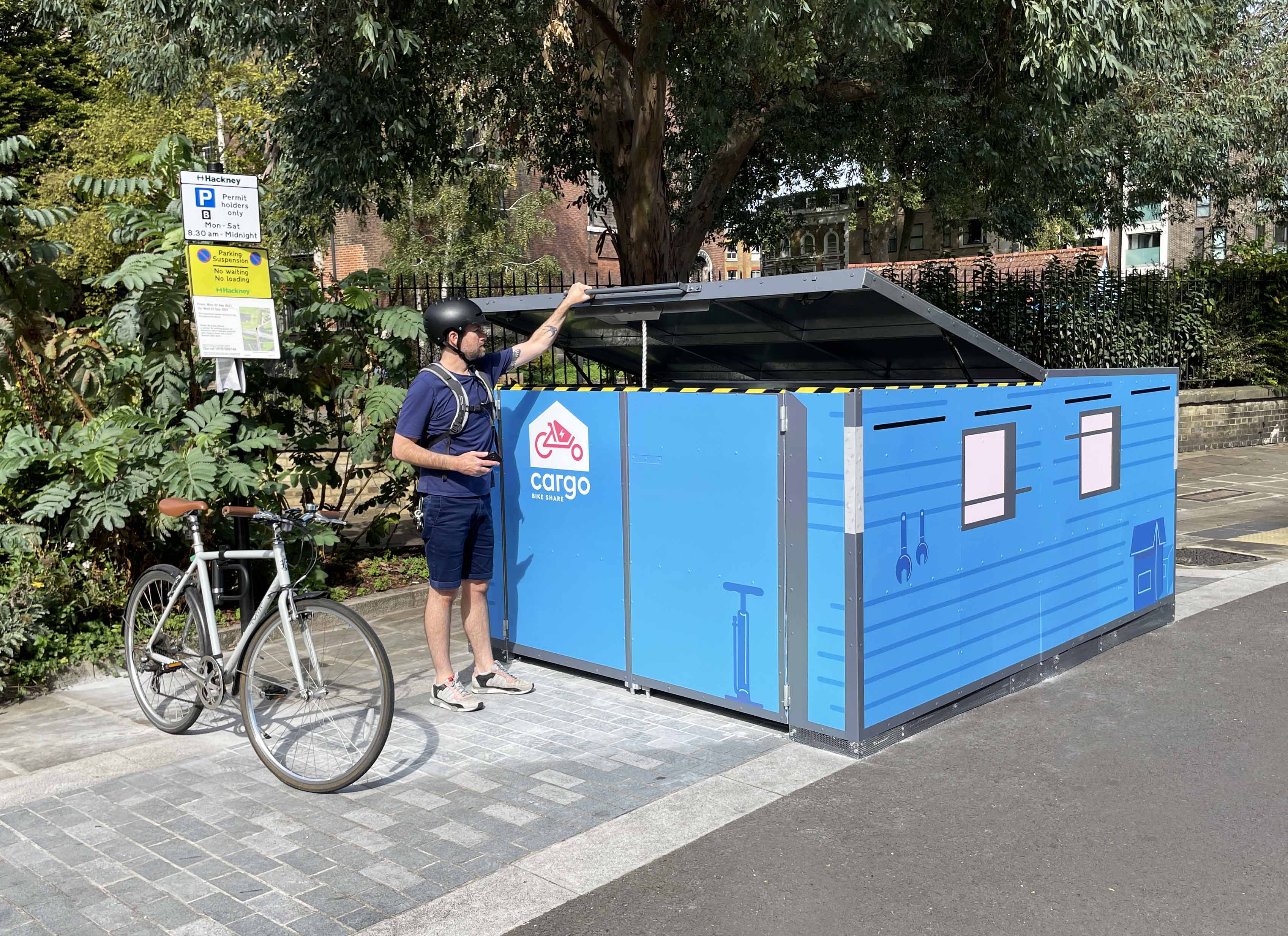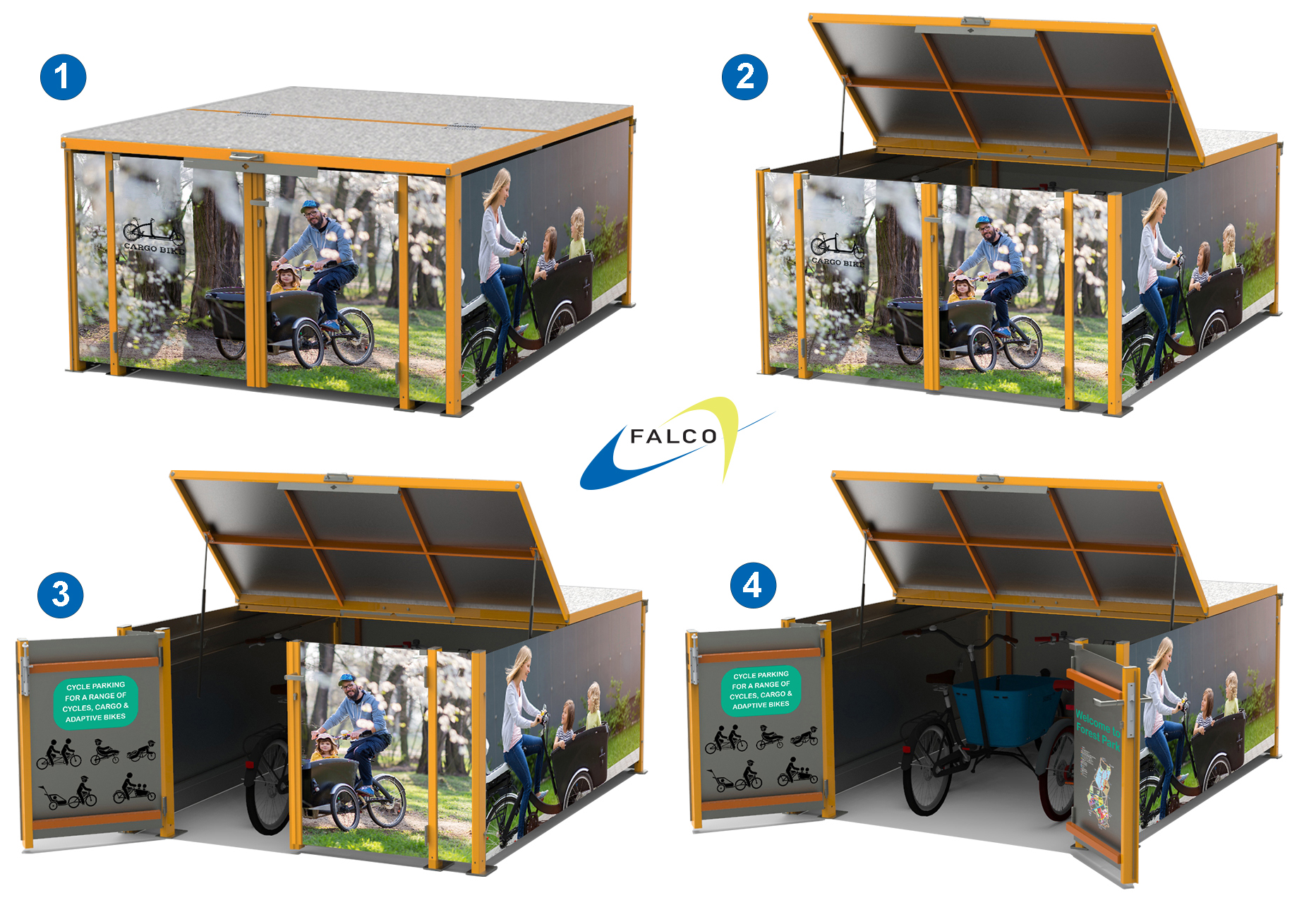 Bike Hangar Stencils
Alternatively why not get us to apply your slogan or logo on each side of the FalcoPod?! Stencilling your design into the side mesh is a great way to make your bike hangar stand out or get your message across to other road users. This can be done in any colour including reflective paint or even fluorescent to really make an impact!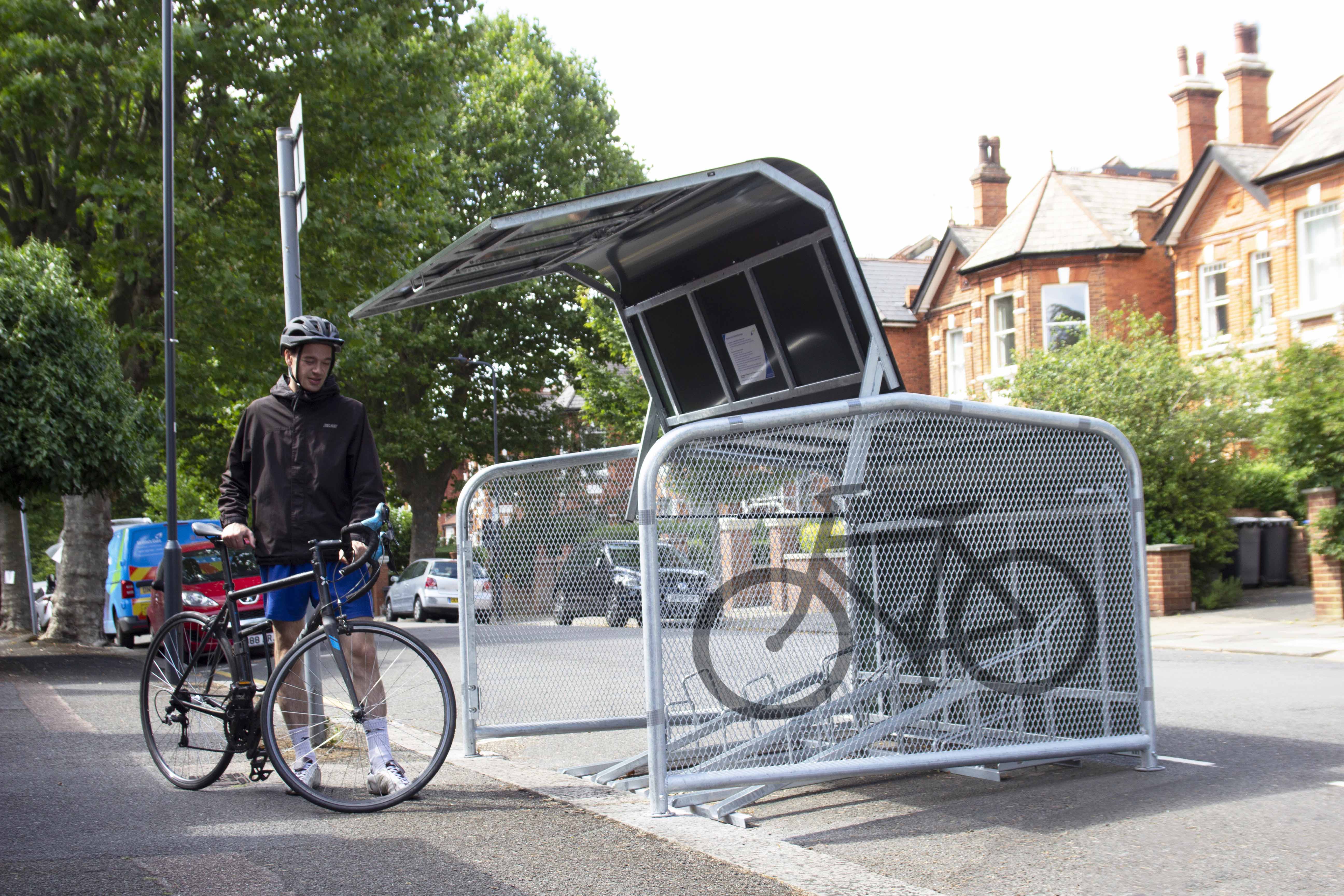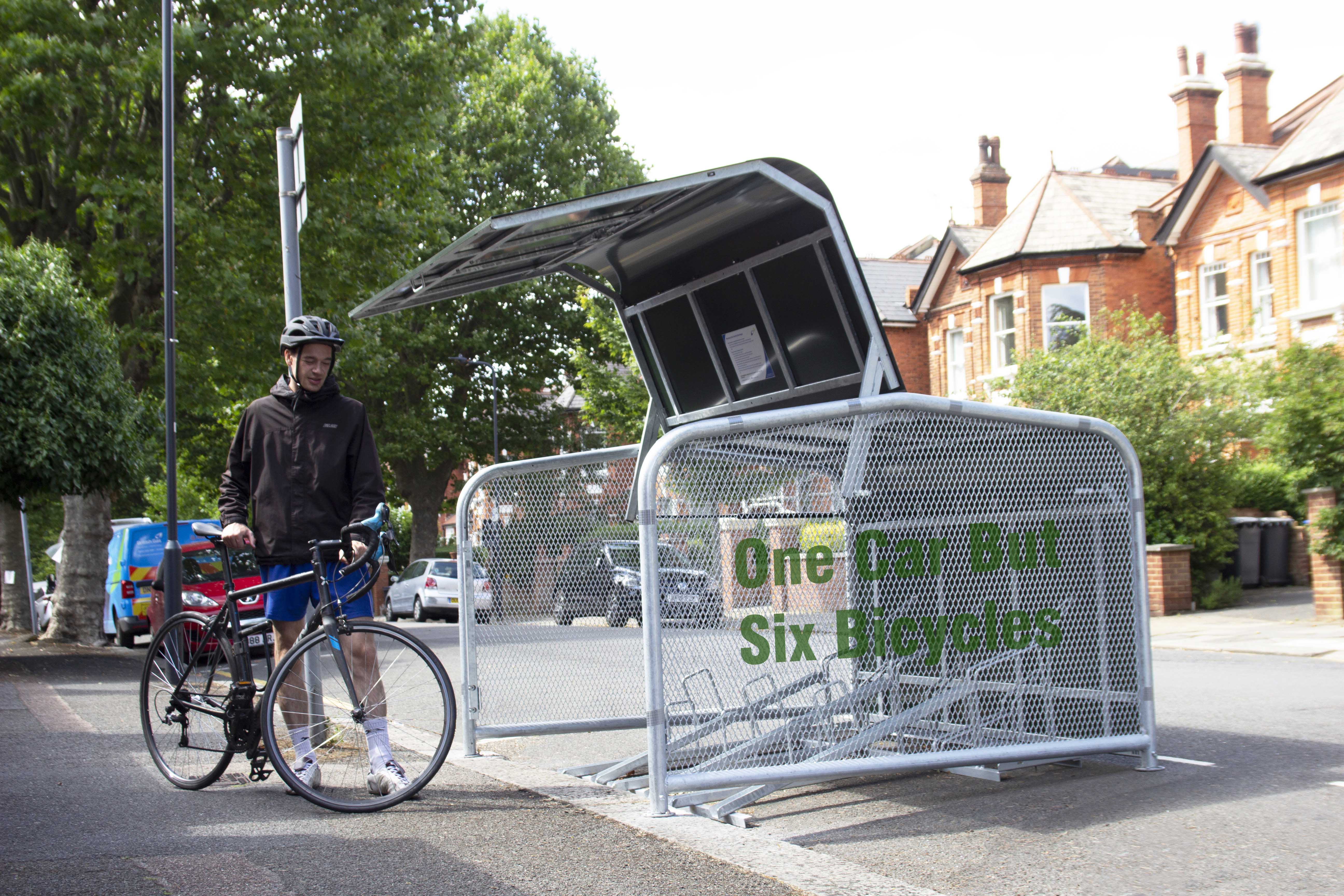 FalcoPod Bike Hangar
The FalcoPod bike hangar is a robust on street cycle parking solution to meet the needs of cyclists who don't have access to private cycle parking facilities. The innovative design means that you no longer have to remove baskets or child seats when storing your bike!
Falco design is both evolutionary and innovative by nature and the new FalcoPod is no exception. It is a third generation of 'bike hangar' type product building on the pedigree of the original street locker the 'Midi Bike Box' with some great new features over existing products.
For more information about the FalcoPod Bike Hangar please contact our helpful sales team on 01538 380080.