Bicycle Detection and Monitoring Systems
Bicycle Detection and Monitoring Systems
Bicycle detection and monitoring systems are designed to do a number of things:
Assist traffic planners to determine appropriate infrastructure requirements.
Enable cycle park managers to monitor the usage of their facilities (both occupancy and abandoned/long parked bikes).
Provide cyclists with information on the availability of free spaces.
Provide cyclists with directional signage to local facilities.
Each cycle parking facility is different and there is a myriad of cycle parking rack designs and Falco has a number of different bike detection technologies to address each individual situation, including:
Optical Sensors
Line of Sight Detectors
RFID Detectors
Essentially bike detection and monitoring systems measure the usage of bikes within a cycle park and make this information available for either; 
Analytical purposes e.g. usage % figures over a specific time frame, reducing the numbers of abandoned cycles, planning the capacity of cycle facilities.
Informational purposes e.g. to provide such things as signage to direct users in a certain way or modify behaviour, directional signposting for cyclists, managing the flow of bikes from different entrances, enabling charging systems to be introduced, integration of bike parking information into client apps.
Why not watch our new Bike Detection video which can be found here: https://www.youtube.com/watch?v=yPrbYcA6WoM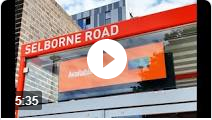 About Falco
Falco International
Falco operates in a number of European countires with its head office based in Vriezenveen, Netherlands. Please find a list of current country availability and contact details below:
More about us