FalcoCargoBox Cargo Bike Locker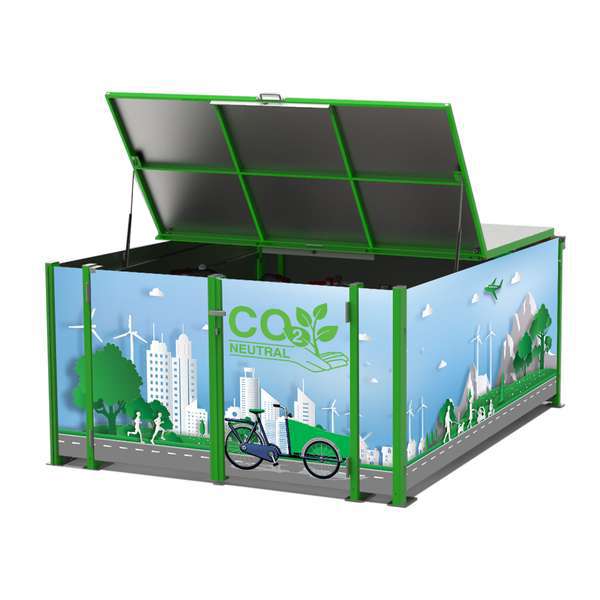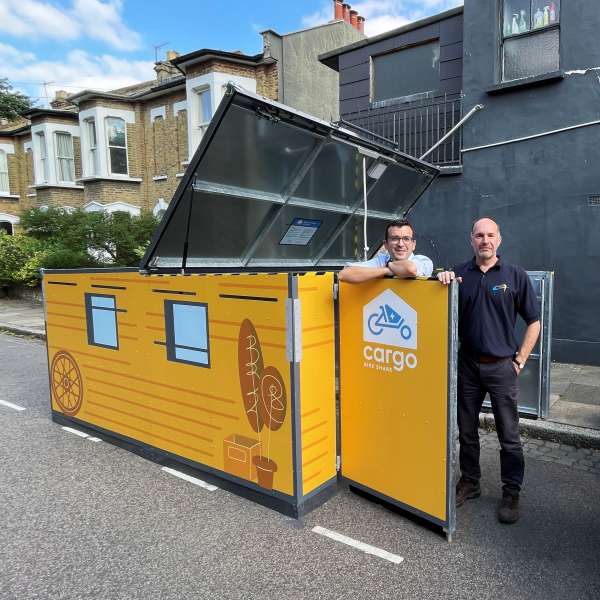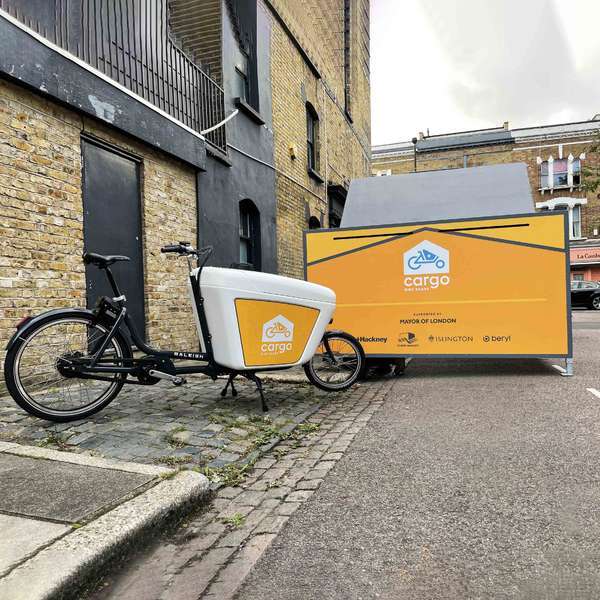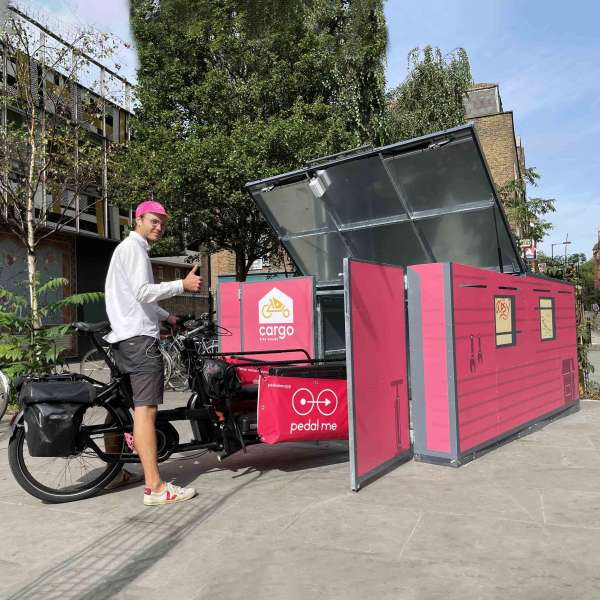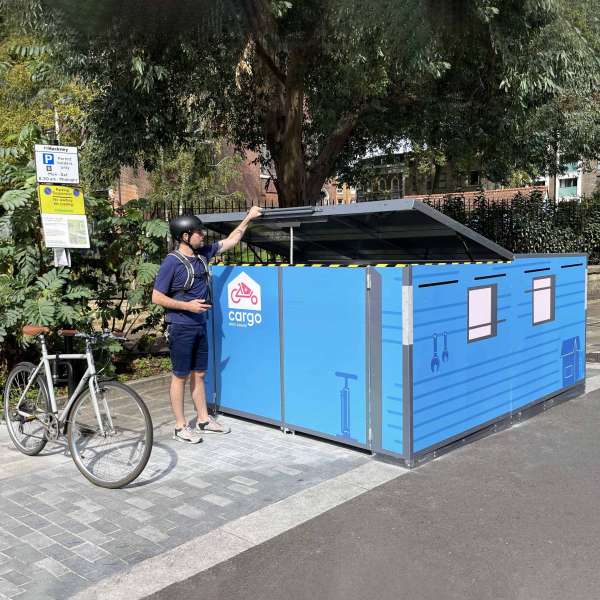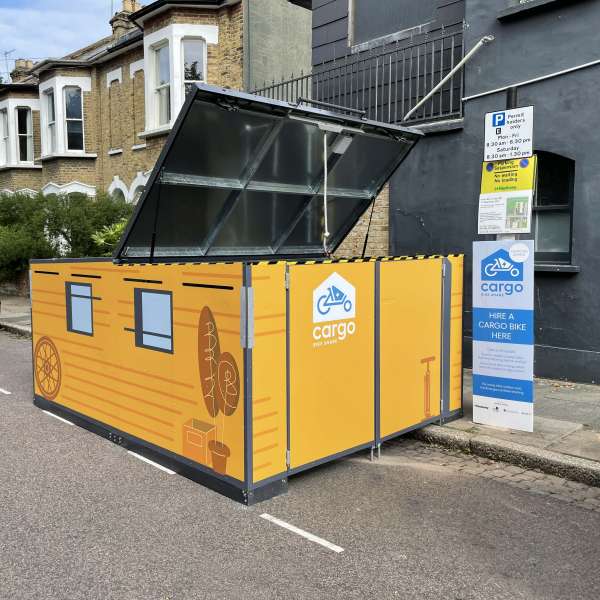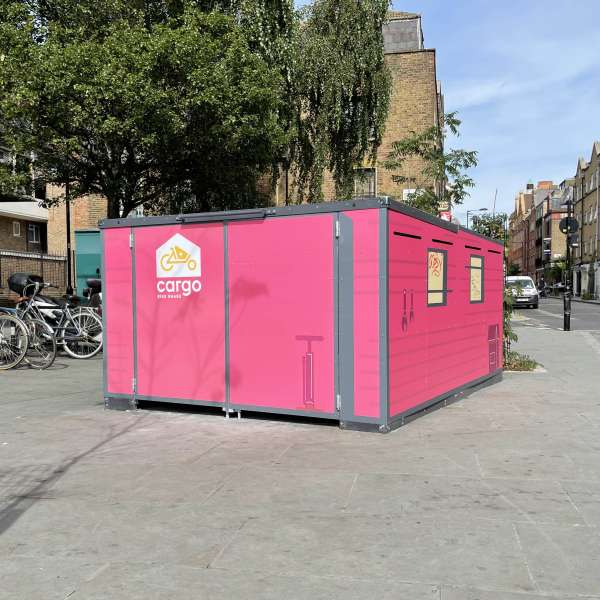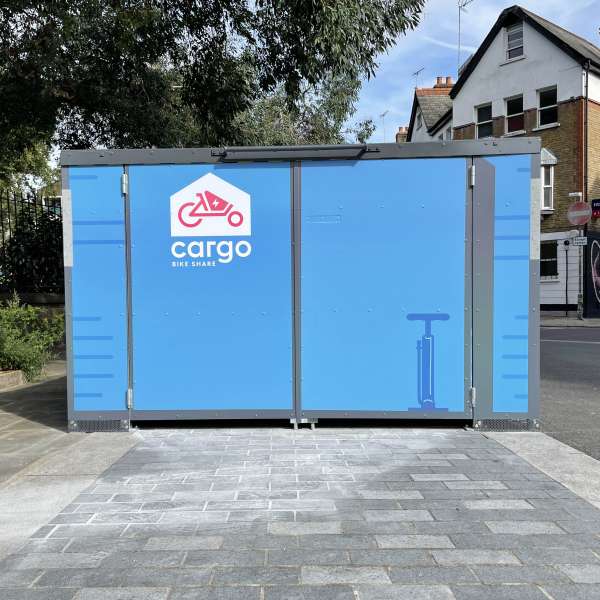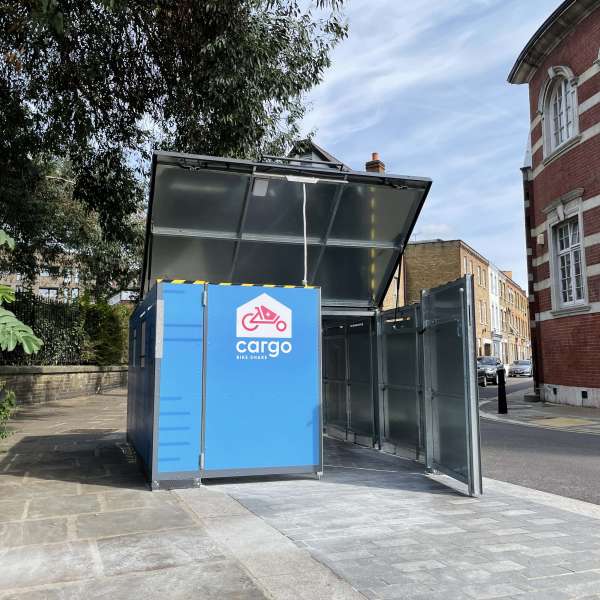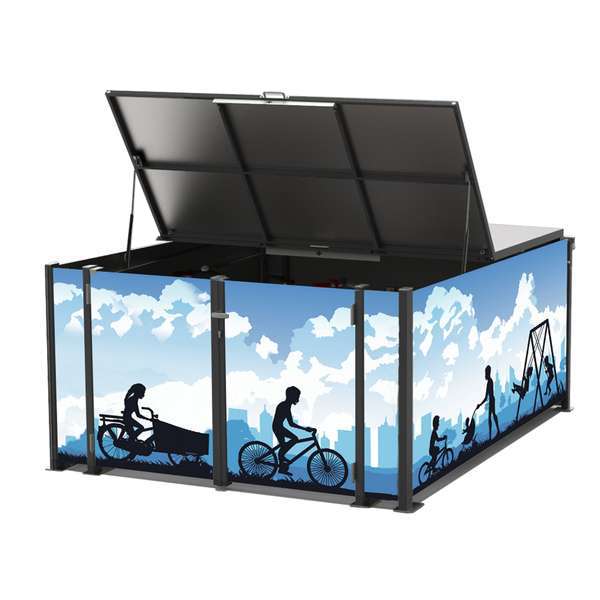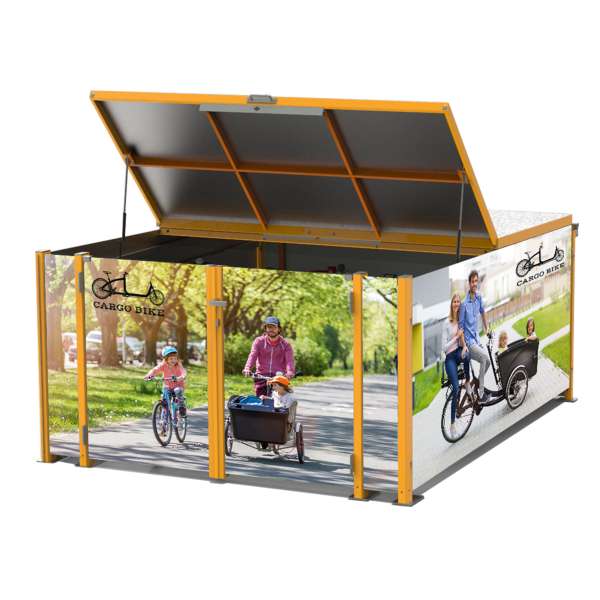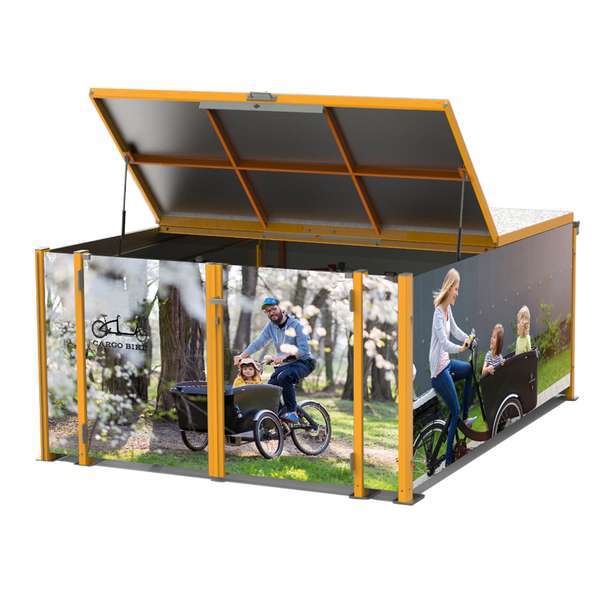 The new FalcoCargobox is the UK's first purpose designed storage solution to meet the growing trend for cargo and adaptive bikes.
Taking the original FalcoBox storage shelter a stage further, the FalcoCargobox has been redesigned to provide universal accessibility for the wide range of cargo bike shapes and sizes.
The FalcoCargobox is simple and easy to use. Two securely locked front doors open to provide easy accessibility from the front and an innovitve gas-strut assisted lid can be opened to provide easy accessibility from above. Together when fully opened, the FalcoCargobox is an open and spacious cargo bike storage solution that is easily operated.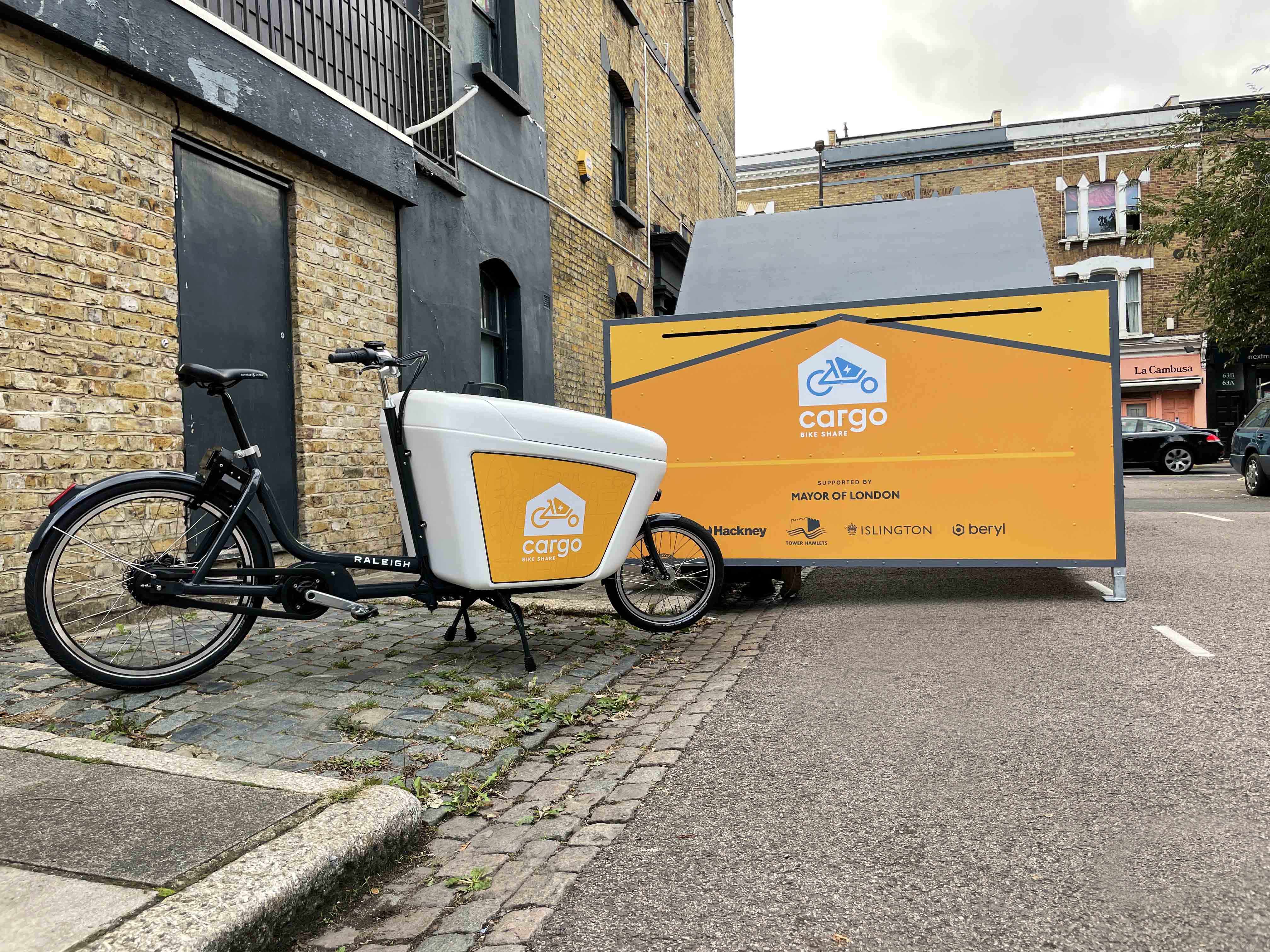 In addition to Cargo bikes, the cycle locker is ideal for storing all types of non-standard silhouette bikes including; adaptive bikes, recumbent bikes, tandems, tricycles, oversized and upright and as well as bike trailers.
The FalcoCargobox is a secure lockable unit and as such is an ideal solution to compliment residential streets, highstreets, car parks, rail stations, transport interchanges and recreational areas.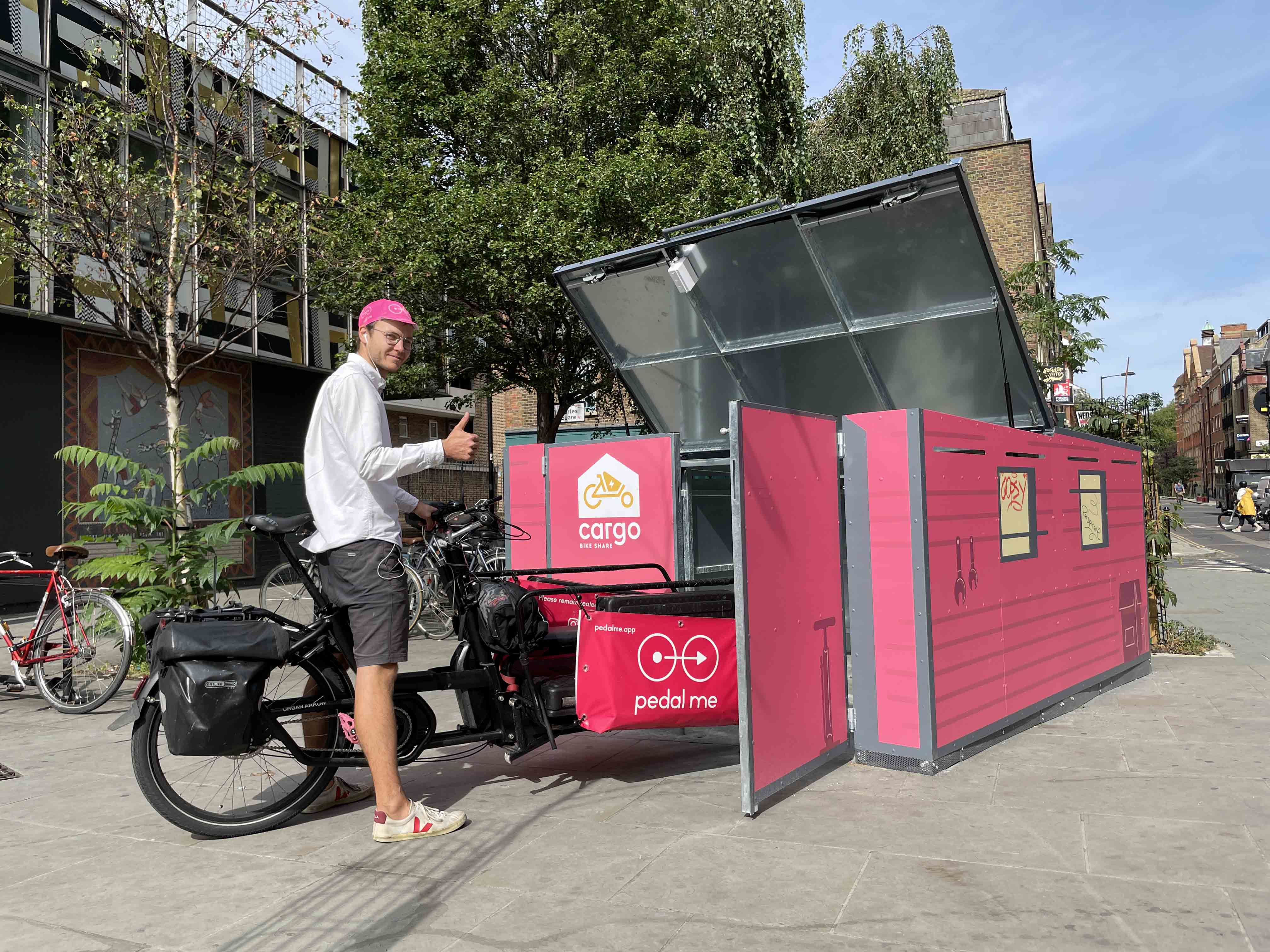 One of the great features of the FalcoCargobox is how attractive it can look. In line with it's sister product the FalcoPod, with some imaginative designs you can lift your drab bike locker into the realms of a chic cycle parking facility, like images attached! It's smooth exterior cladding makes it ideal for the application for graphic designs and 'wraps'!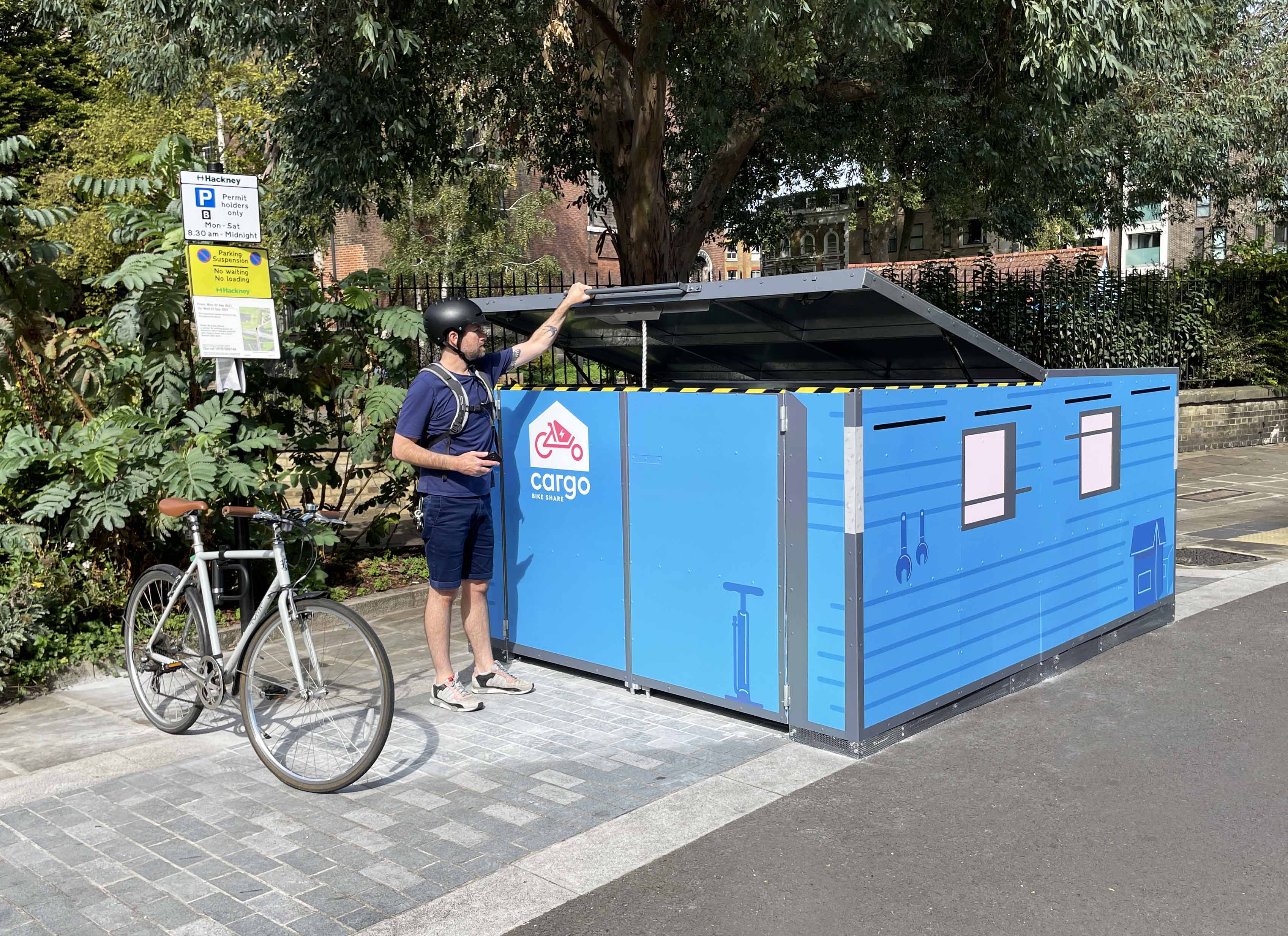 A FalcoCargobox wrap is ideal for sprucing up your neighbourhood, promoting a campaign or event, or even advertising to help the Borough bring in some extra revenue. Or why not simply advertise the fact it's a purpose designed facility for accommodating cargo bikes! Falco has its own in-house marketing department and produces designs free of charge for clients, saving on time, money and hassle.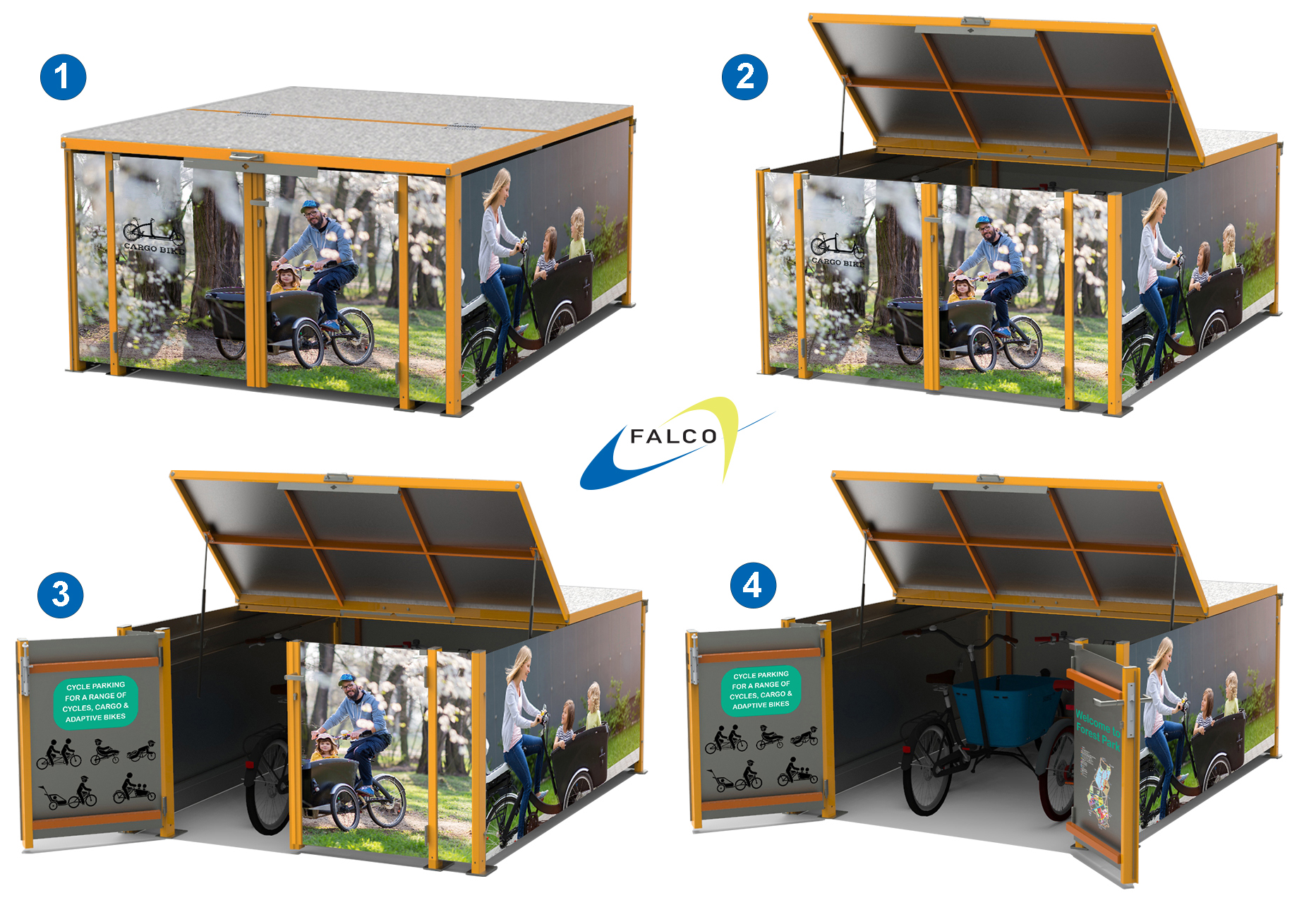 The FalcoCargobox is manufactured from hot-dip galvanised steel to BS EN ISO 1461 which can be optionally powder coated in any of the 192 standard RAL colours upon request.
Front Width:                2,435mm
Side Depth:                 3,100mm
Total Heigh Closed:    1,400mm
Total Height Open:     2,471mm
The FalcoCargobox has been used in the UK's first e-Cargo Bike Share Scheme in Hackney, read the full article here!
FalcoPod Cargo Bike Hangar
In addition to the FalcoCargobox shown here, Falco also manufacture the FalcoPod Cargo Bike Hangar - a 'naked' Bike Hangar with locking points ideal for non-standard shaped bikes. The focus here was twofold; the additional space not only provides for a 'one size fits all' capacity which accommodates virtually all non-standard bike profiles e.g. with an upright seating position or a wide tandem, but also the addition of flexible locking bars on the hangar frame makes the FalcoPod much more compliant in terms of accommodating the diverse locking requirements of the adaptive family of bikes.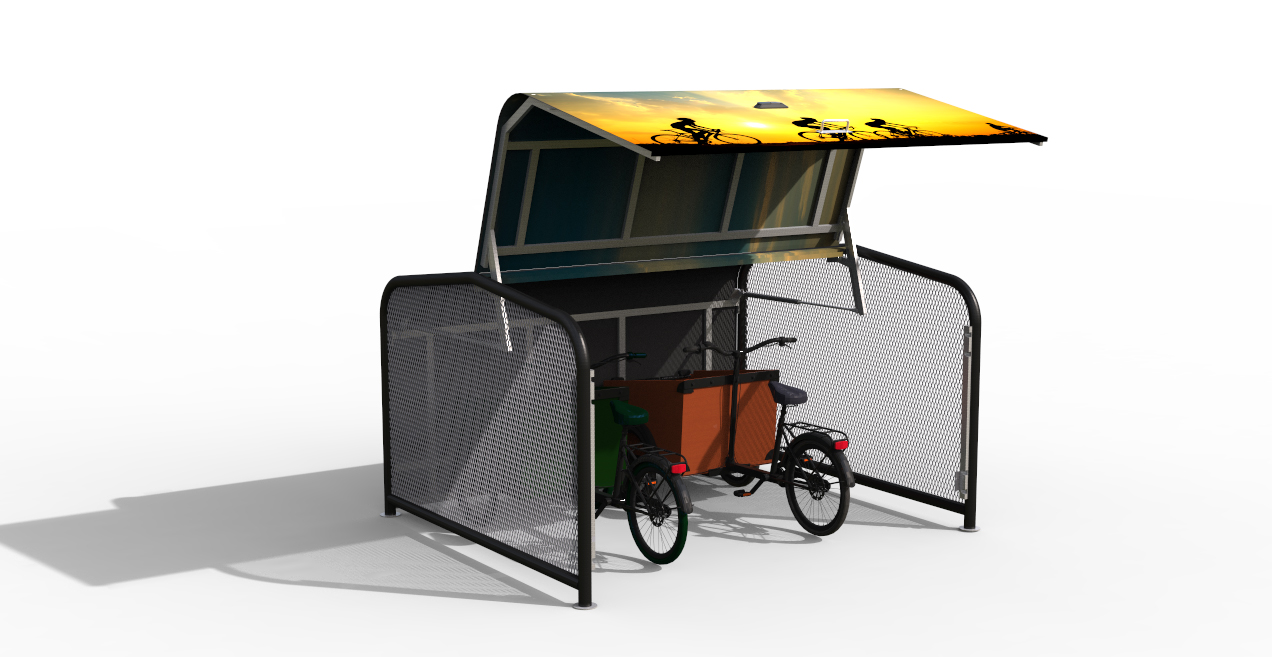 For more information about the innovative FalcoCargobox Cargo bike locker or to start designing yours now, contact our helpful sales team on 01538 380080.
Information & downloads

Drawings
Also in the FalcoCargo series: