FalcoInfinity Circular Cycle Shelter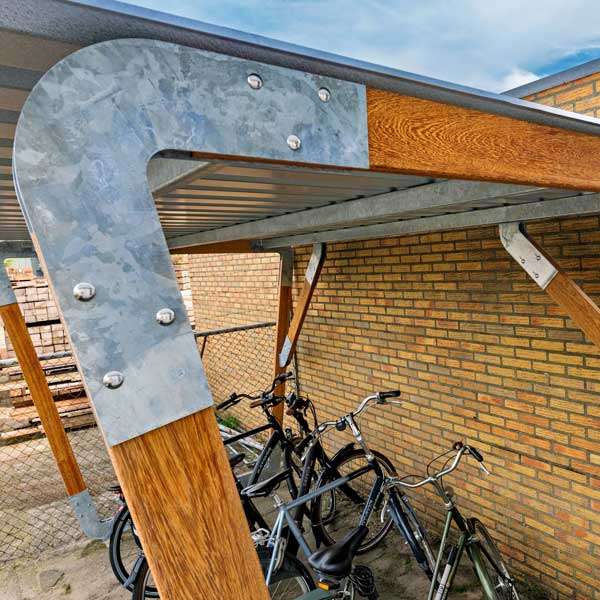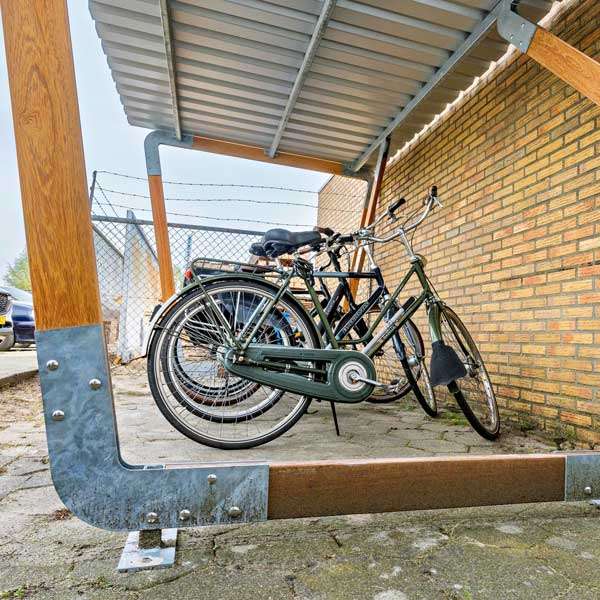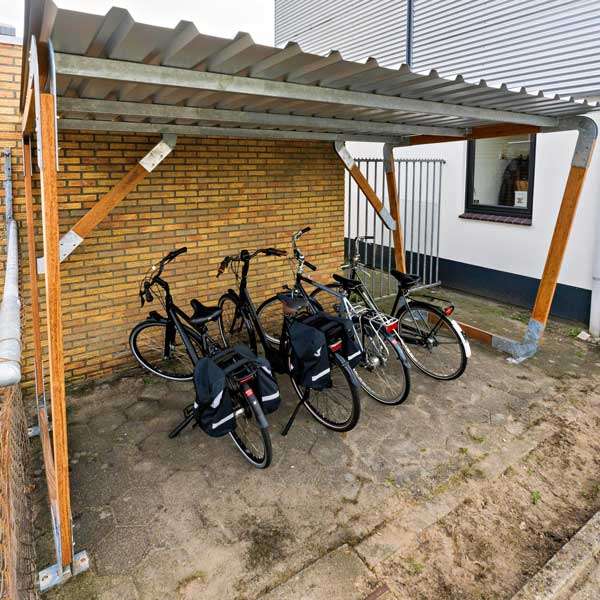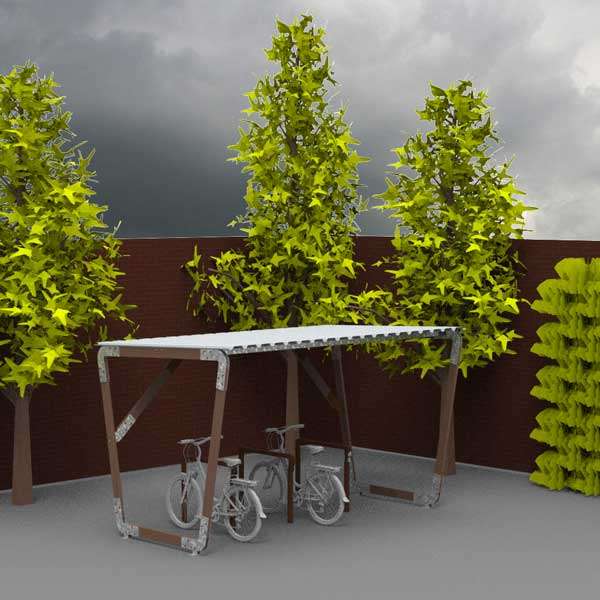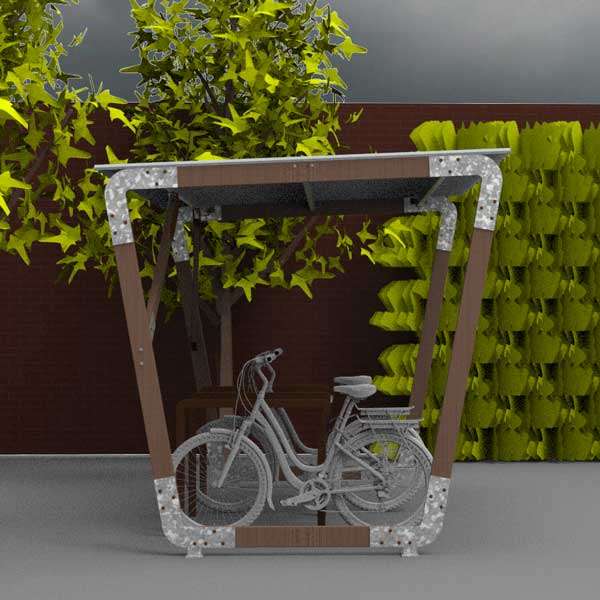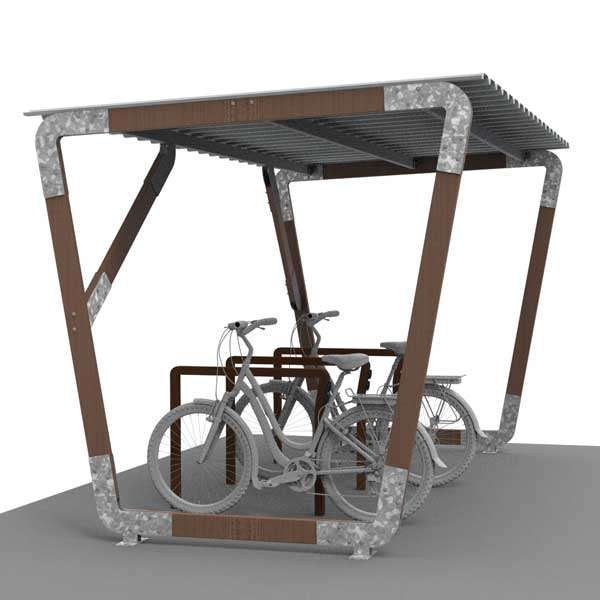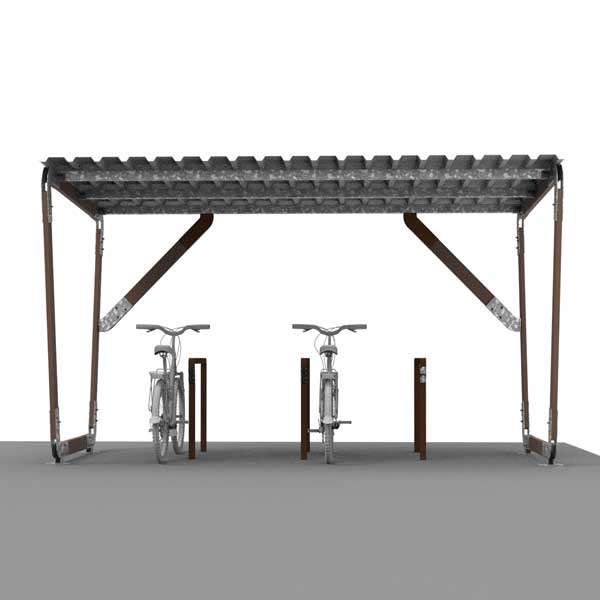 At Falco, we believe that circularity is the key to achieving a sustainable world. We now have a specialist team working on circularity including a Circular Designer, a Circular Manager and several talented students and graduates. Together they have developed the FalcoInfinity shelter; a cycle shelter that is not only contemporary and robust, but also fully re-cyclable with a circularity score of 95% which means that the parts can be easily disassembled and re-used or recycled again.
Shelter Research
The FalcoInfinity shelter is the result of a thorough study of the manufacturing process, which include the materials used and the life cycle of the product. We used the 'circular toolbox' method in order to assess and improve the circularity of the shelter which scored high on all aspects of circularity, such as lifespan, disassembly, maintenance, re-use and recycling, resulting in a 95% circularity score. Energy efficient machinery such as our state-of-the-art laser cutter was deliberately chosen for this product. Waste was also minimised during the production process and the material use has been optimised as we used the 'nesting' technique.
The FalcoInfinity is both original and elegant in shape, designed to require as few materials as possible. The materials used are FSC® certified hardwood and 100% recyclable galvanised steel, both being strong, durable and easy to separate. The roof is made of an Aluzinc profiled sheet which is resistant to corrosion and weather damage.
If a used FalcoInfinity shelter is returned to Falco for recycling, the hardwood planks and the roof sheets can be reused on other products, for example the hardwood can be used on a new street furniture, the roof panel which is of a standard size can also be given a second life and re-used on another shelter product, we can even use these materials to make a new FalcoInfinity shelter!
The durable shelter is designed so that it is easy and quick to disassemble the shelter structure, with only a limited number of parts that need to be connected together. Hardwood planks and other parts such as braces, bolts, connectors and purlins can also be re-used on other products such as cycle railing brackets.
Like other shelter products in our range, the FalcoInfinity is modular in design - the initial starter section can be expanded with one or more add-on sections to create a shelter run as long as required.
It's also possible to personalise the FalcoInfinity shelter by powder coating the steel parts of the side trusses in any of the 192 RAL colours upon request. 
Shelter Dimensions
Length: 3,993mm
Width: 2,439mm
Height: 2,384mm
For more information about the FalcoInfinity cycle shelter, please contact our helpful sales team on 01538 380080.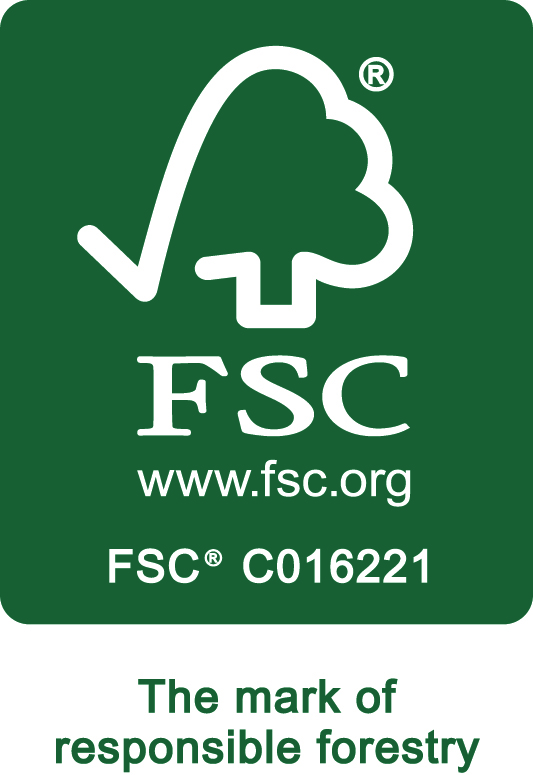 Information & downloads

Drawings

RAL colours
Also in this series:
The product is not in a series