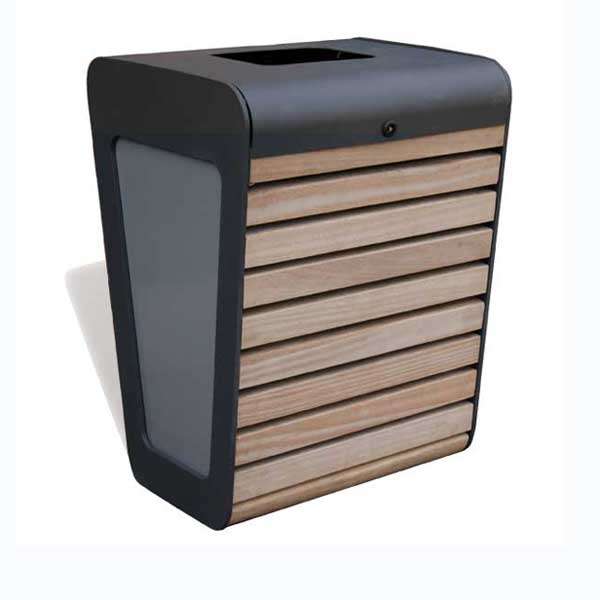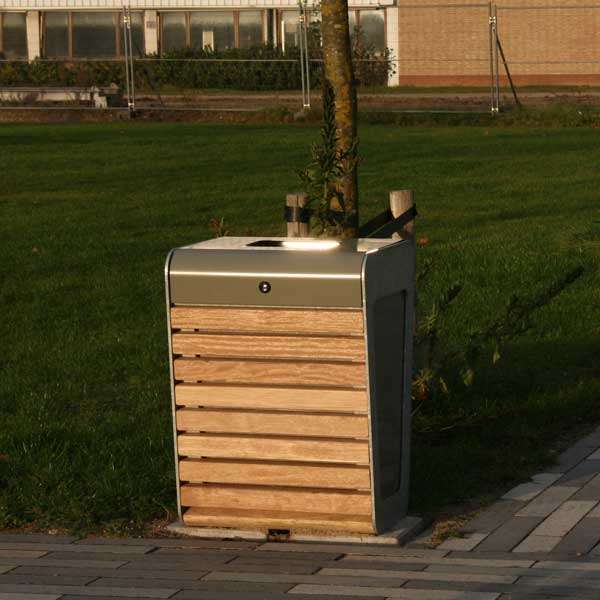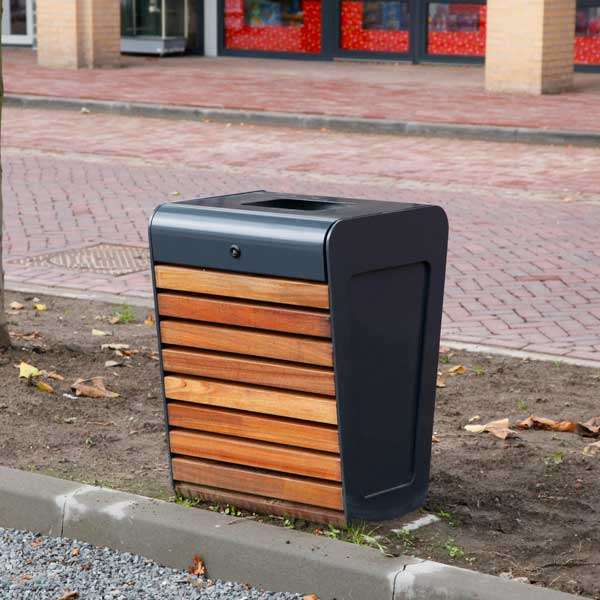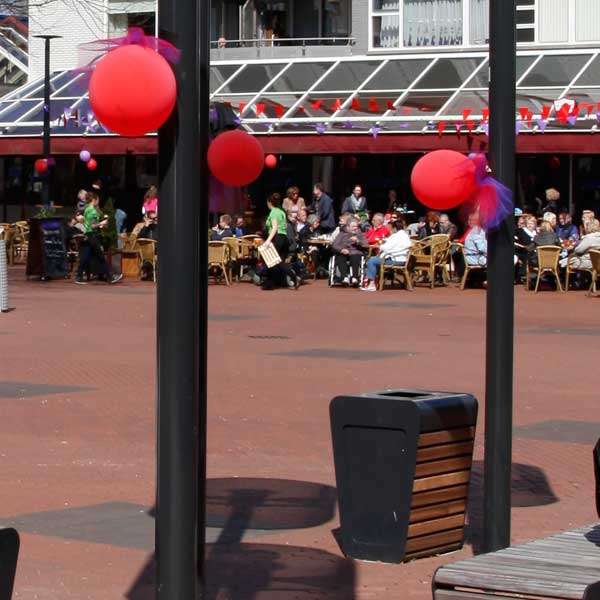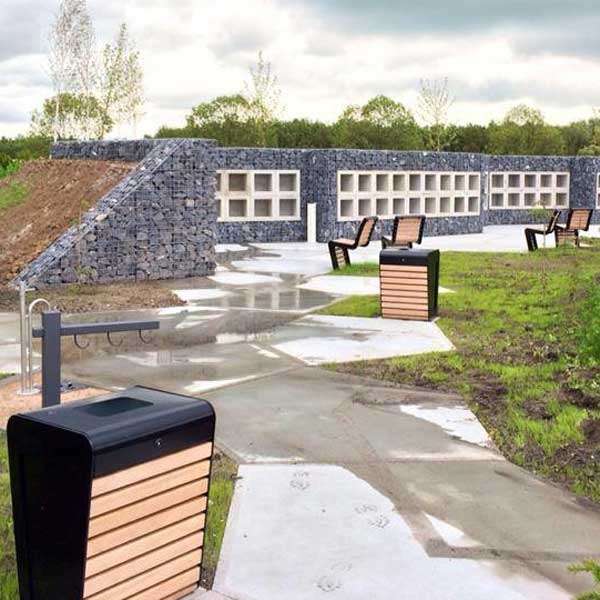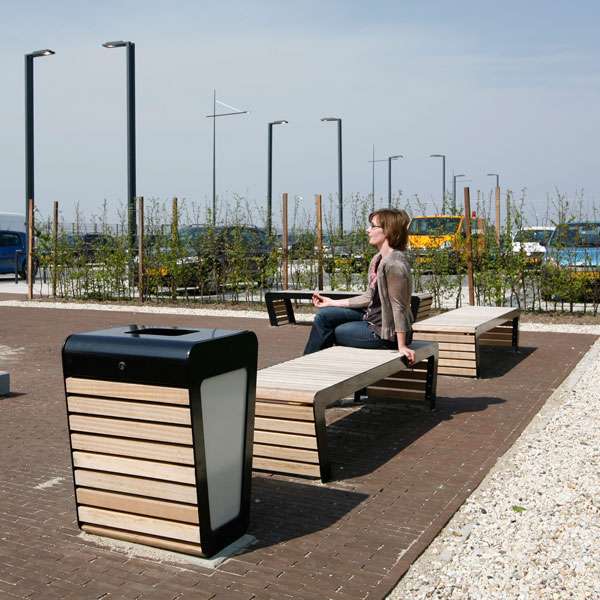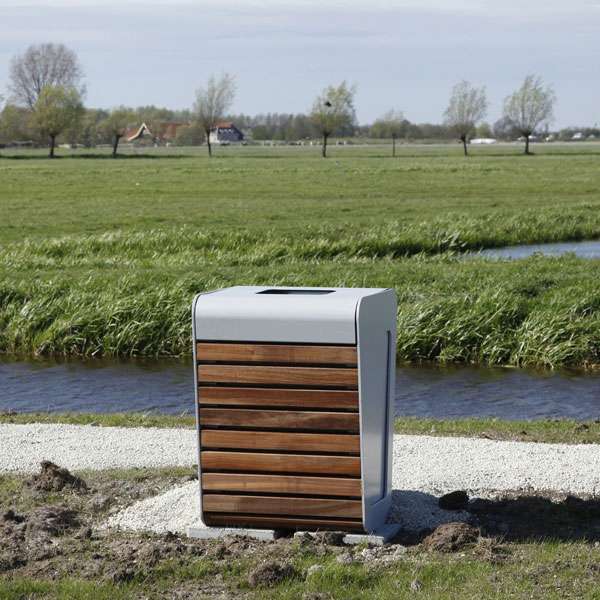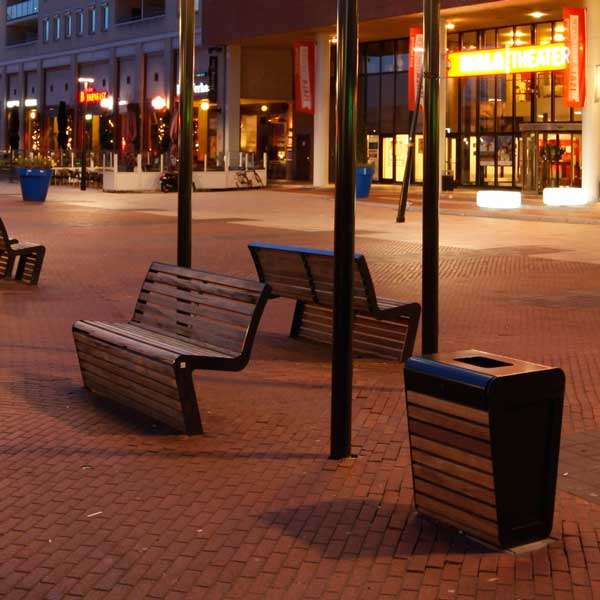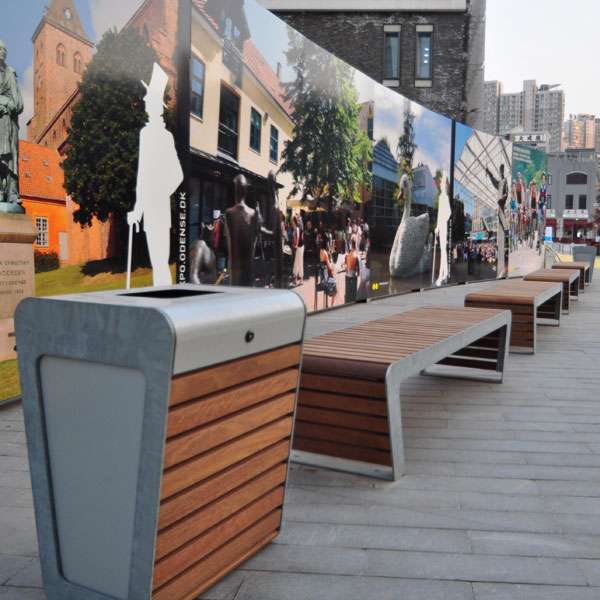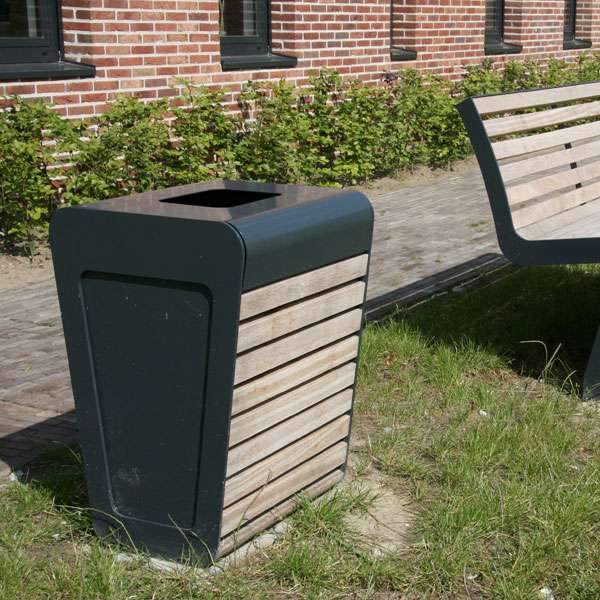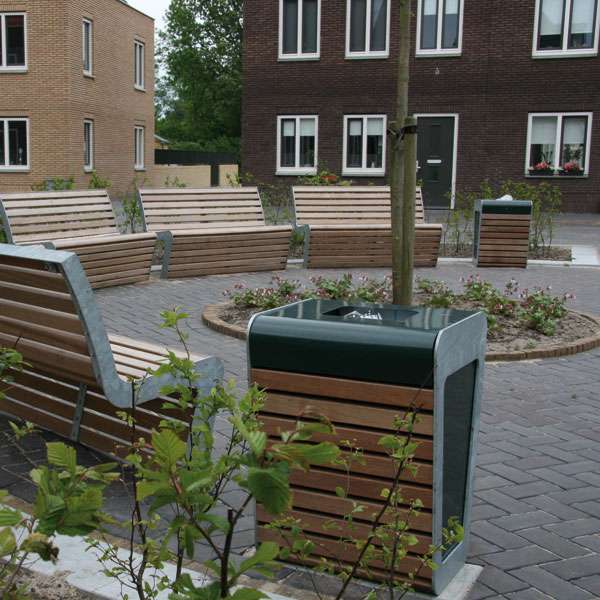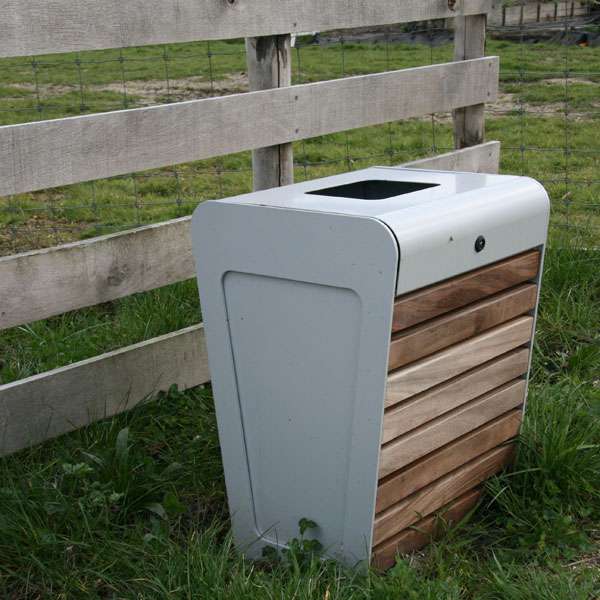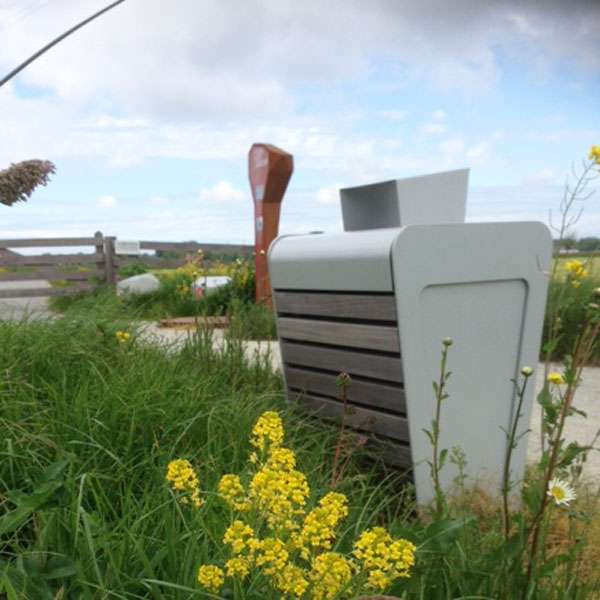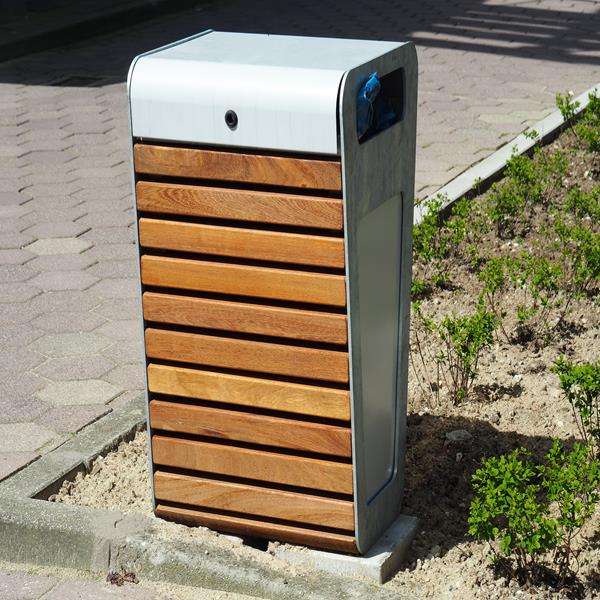 The FalcoLinea range mingles traditional materials with modern design, and are ideally suited to any urban environment including Shopping Centres, Parks, Town Squares/Plaza's and Corporate Buildings.

FalcoLinea can offer an opportunity to relax in style and comfort and enjoy the surroundings. The aesthetic choice and combination of the natural colour of wood with hot dip galvanised steel, and if required a powder coated finish in a choice of 192 standard RAL colours. With it's complementary range of products it is the complete answer to any street and urban scene. 

Litter bin FalcoLinea
The litterbin can be free standing or fixed to the ground or even have a concrete block attached to the base to add extra stability. The litter bin has a square opening at the top as standard and is supplied with a triangular lock and matching key.
Alternatively, upon request, the FalcoLinea litter bin is available in the following two alternative arrangements:
With a protective hood overlapping the top entrance preventing rain, birds and leaves from entering the litter bin.
The top entrance can be re-located to the side of the litter bin (see last attached image).
Litter bin capacity is 80 litres.

Overall Height 753mm, width at the top 486mm, width at the bottom 331mm, Depth 546mm, with an opening of 190 x 240mm.
For more information about the FalcoLinea litter bin, please contact our helpful sales team on 01538 380080.
Information & downloads

Drawings

RAL colours
Also in this series:
The product is not in a series