Falco shelters offer eco-friendly Solar LED Lighting
News & Blog
29 Mar 2021
Falco has recently installed a number of cycle canopies and shelters with integral solar PV (Photo Voltaic) powered LED lighting. A key element of keeping bicycles safe is to ensure they are visible and well-lit. Ordinarily a client would have to provide an electric mains feed in order to install costly mains lighting to a shelter. However Falco has a cost-effective and efficient solution using Solar PV panels.
The Solar powered lighting system is both simple and safe. It consists of mounting a PV panel on the roof of the shelter or canopy, this is then connected to a controller and battery pack which in-turn is connected to the LED light. The LED light is a low power lamp which can be sustained throughout the period of darkness once the battery is fully charged.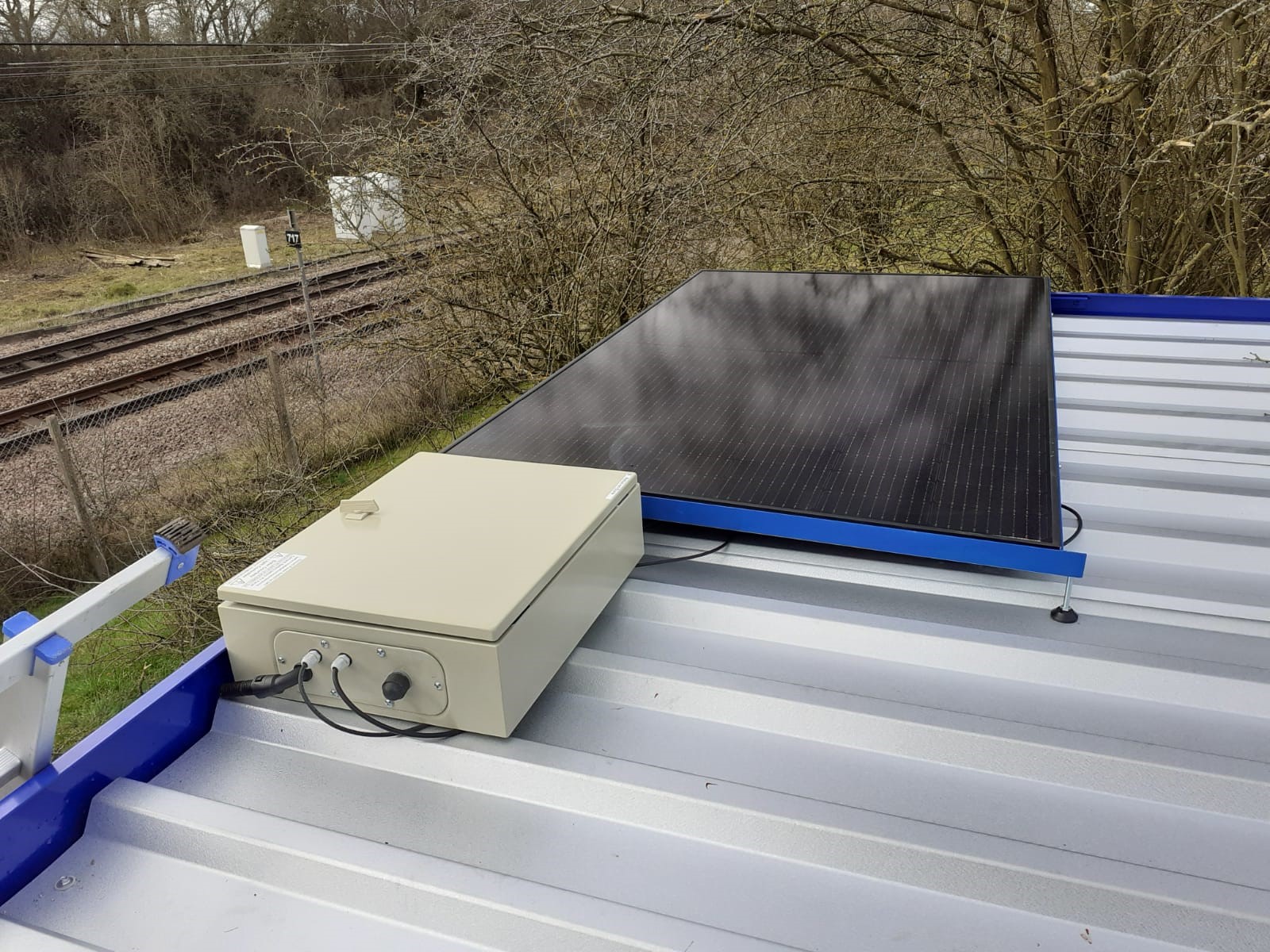 Key environmental benefits of the system include; reduced CO2 emissions, reduced energy consumption, lower installation costs and less disruption for installation. Additionally as a stand-alone system, the Solar solution is ideal in providing, a bright, vibrant and uniform light for remote areas where there is no access to utilities and the site needs to be illuminated.
The Solar LED system is simple to install, is IP65 waterproof for the harshest outdoor environments, has a LED lamp rated lifetime of >50,000 hours and comes with a 5 year warranty. All Falco shelters are able to be fitted with the Solar LED system and here we show some images of the FalcoSpan recently installed on a number of UK railway stations.
For more information about eco-friendly LED lighting in your cycle shelter or cycle hub scheme, please contact our helpful sales team on 01538 380080.