Falco and BetaStreets Working in Partnership
News & Blog
29 Nov 2021
Falco's design team has been working closely with the visualisation software company BetaStreets - the developers of the new purpose-built Computer-Generated Image (CGI) design and visualisation tool for use with street design, highways and placemaking. BetaStreets is a design tool which has been developed with the aim of simplifying the placemaking design process and making it accessible to anyone.
The app-based tool enables personal high quality visualisations to be created in a fraction of the time it would take using traditional design practices. Falco's client-base can now use the software to quickly visualise how a cycle parking facility such as a FalcoPod bike hangar or row of Sheffield stands would look in a particular location or setting, as demonstrated in the video here:
Anyone can use BetaStreets to build their vision of the future, allowing people to use their own images, combined with new materials or items of street furniture such as the FalcoPod Bike Hangar and A-11 cycle rack (pictured), from the BetaStreets 'Library of Things' to both make and share their visions of how streets and places could be.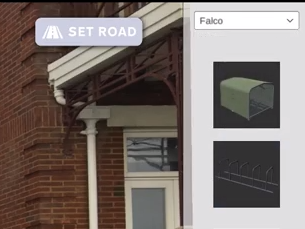 BetaStreets has been designed to work for everyone, from people thinking about their street for the first time, to traffic engineers and public realm designers, working every day in street design, as well as other associated industries.
For beginners, BetaStreets enables someone to create a simple but professional looking transformation of a normal street into a place for people, with space for sitting, more trees and for people cycling . It also increases participation in the design process by removing barriers to inclusion.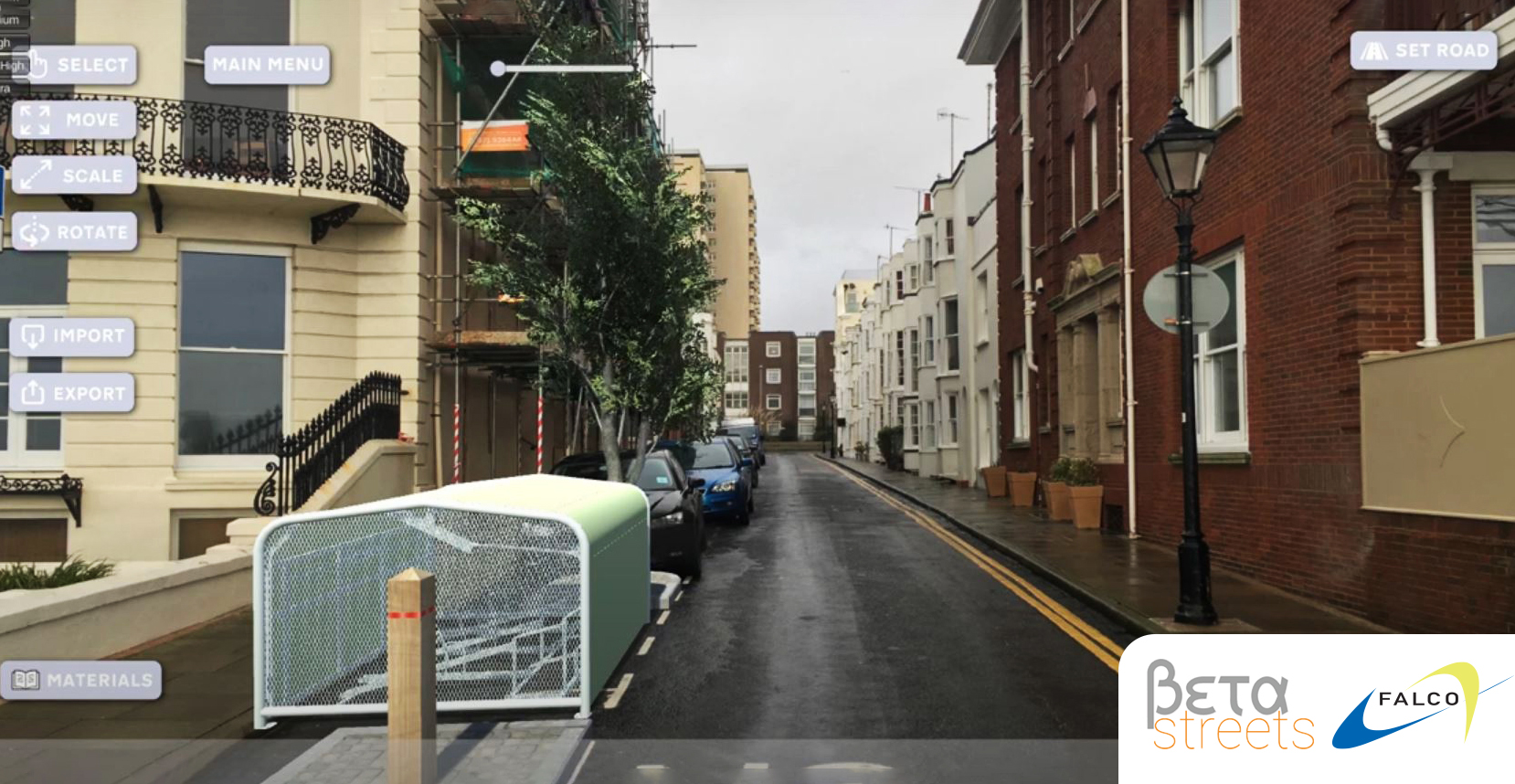 For designers, the tool can be used as a design aid in the field, or to create powerful images for use in public engagement or funding applications and reports, with high quality visualisations possible in the fraction of the time it normally takes.
Falco's range of streets furniture and cycle parking products feature in versions of BetaStreets built for local authorities and campaign groups. If you would like to know more about BetaStreets, either; visit www.betastreets.co.uk, email jon@betastreets.co.uk or call Falco's customer services office on (01538) 380080.