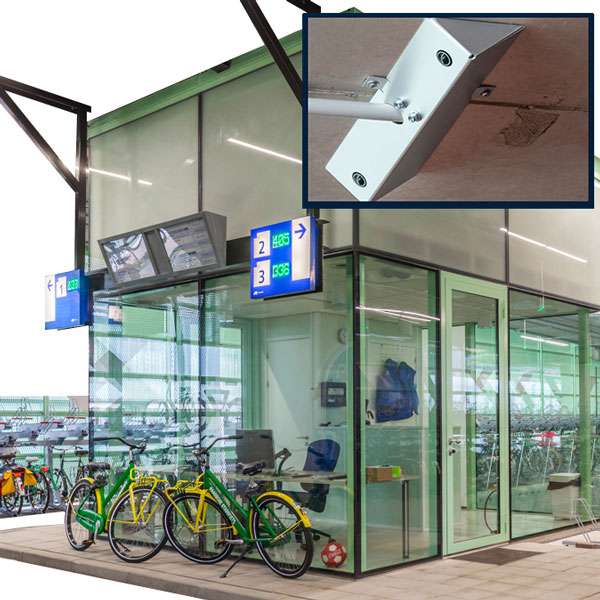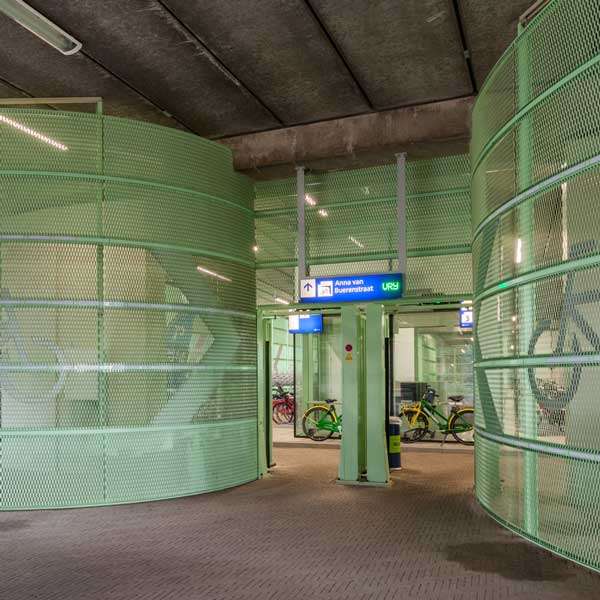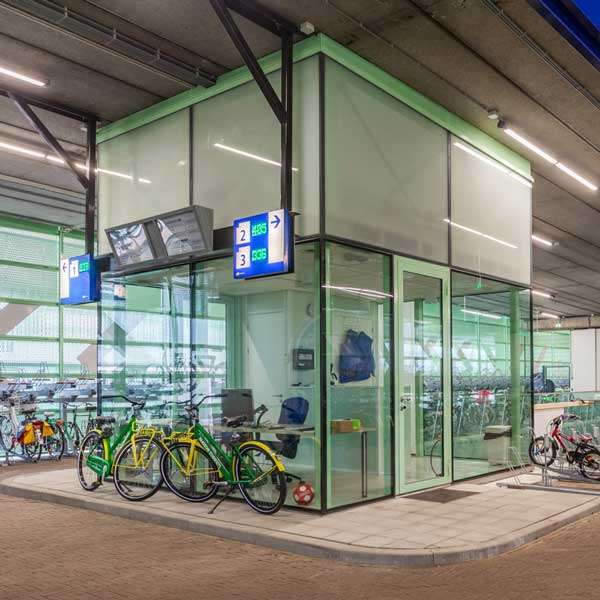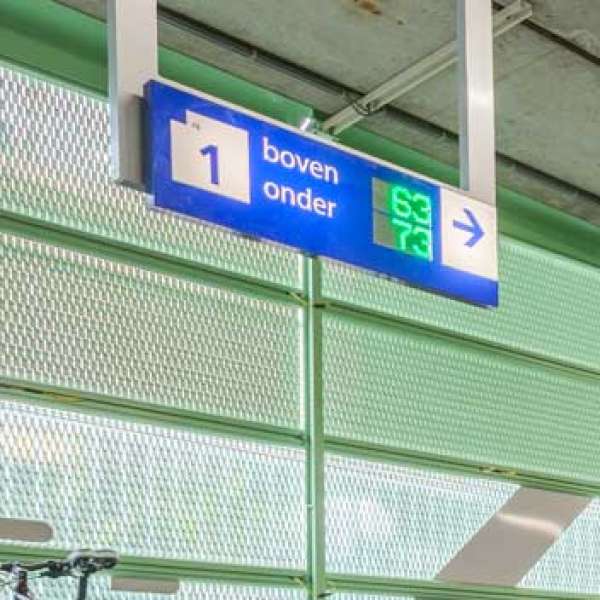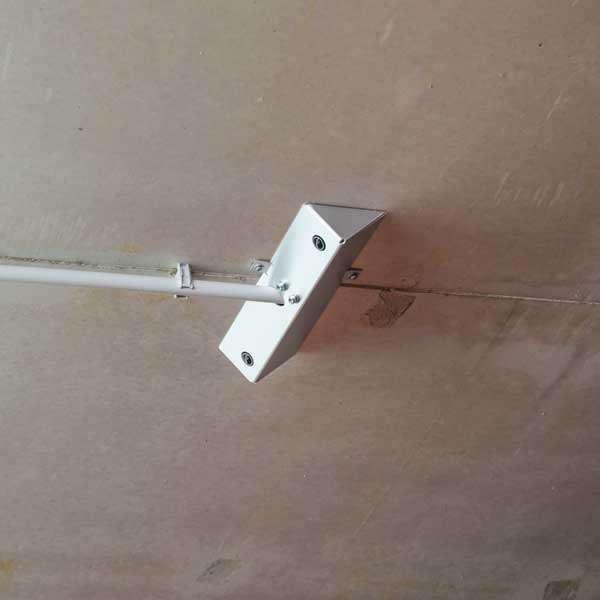 VeloView Optical Sensors from Abel Sensors
The VeloView Optical Sensor system from the Dutch company Abel Sensors, is a tried and tested system developed by a technology company which provides solutions for the Dutch Rail Operator ProRail (equivalent to Network Rail in the UK).
Sensor Technology
The monitoring system works with a series of optical sensors and can focus on cycle racks or simply bicycle parking spaces. The sensors are ceiling mounted and positioned to look directly at the cycle racks. The sensors assess at the racks constantly and record the occupancy and storage time of spaces within the bicycle racks (single or two tier). The occupancy can also be measured in areas without parking spaces, by using 'virtual' boxes. The occupancy system works without equipment mounted on the bicycle racks and therefore the user does not experience any hindrance when storing the bicycle.
Connectivity
The information about the occupancy of the bicycle parking facility is immediately processed locally and can be shown on the reference signs inside. Via the server the information can also be made available for reference signs outside the facility. The data is also sent to management software for administration and use with public websites. In addition, the information can be used with other APIs.
Software
Information about the parking duration of each bike can be read real-time by a manager with a handheld computer. With the VeloView's 'LED Park Statistics' software, statistical information can be requested from any other location. The system has an automatic system check to test for the proper functioning of the system. The results of this system check are stored in the system
Privacy
The system is designed for cycle use only, images or parts of images on which people can be seen are filtered out immediately (and locally). Additionally there are no images of people available that can be requested afterwards. No personal data is collected or stored.
Advantages and Key Features
Reliable detection
Short installation time
Low maintenance: updates take place from a distance
Independent of the type of bike rack
Also possible at locations without bicycle racks
Reference with reference signs or with LED lighting (GREEN-ORANGE -RED)
Vandal-proof: the system is partly made of metal and partly of hardened plastic. In addition, all components are fixed to the ceiling and therefore difficult to reach for the public.
Places without bicycle racks can also be detected
New sensor algorithm for improved detection
New function for the public which helps to find your bike
Sturdy vandal resistant housing
Manager receives a handheld view information
VeloView is a product of Abel Sensors - Abel Sensors is a design company and manufacturer of products and services for smart cities, smart mobility and more. We have a strong focus on functional­ity, attractive design and excellent quality.
For more information about the Veloview Optical Sensors from Abel Sensors, please contact our technical sales team on 01538 380080.
Information & downloads

Drawings
Also in this series:
The product is not in a series