Ideal 2.0 Cycle Rack with Integrated Charging Points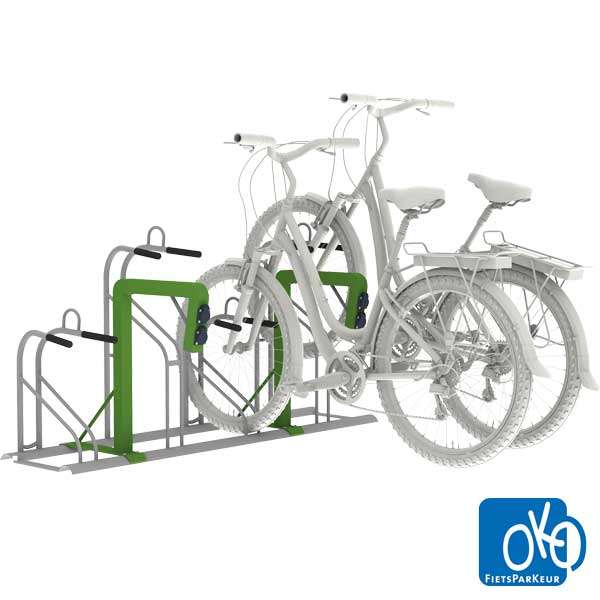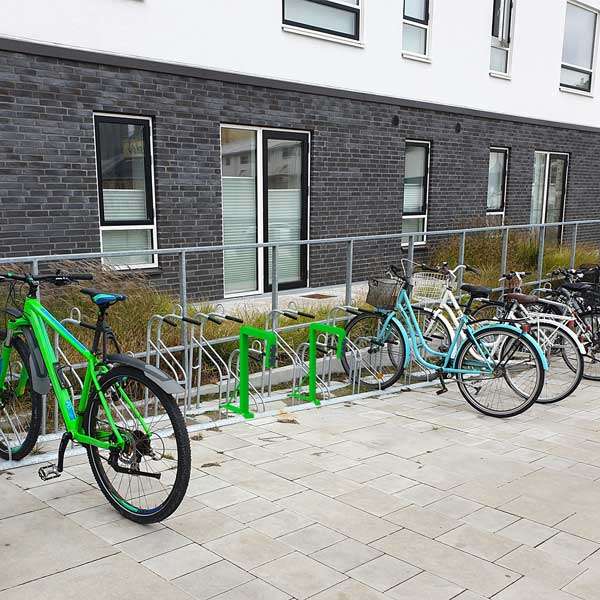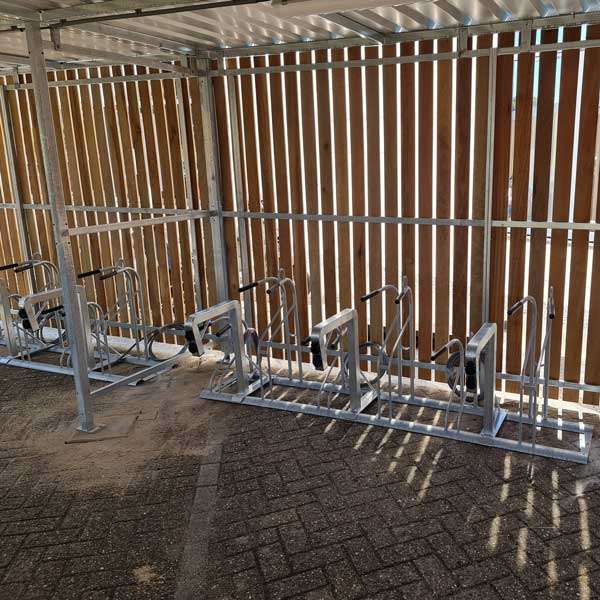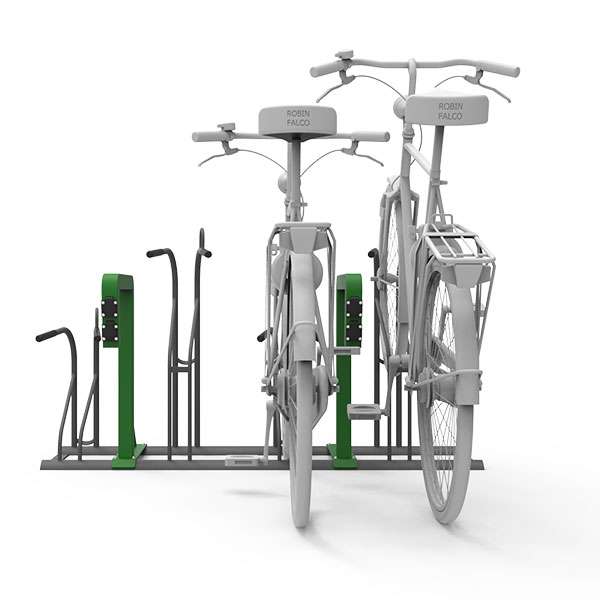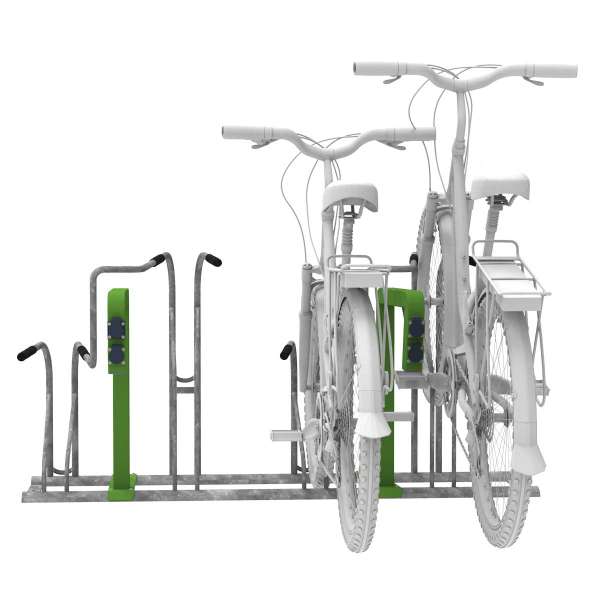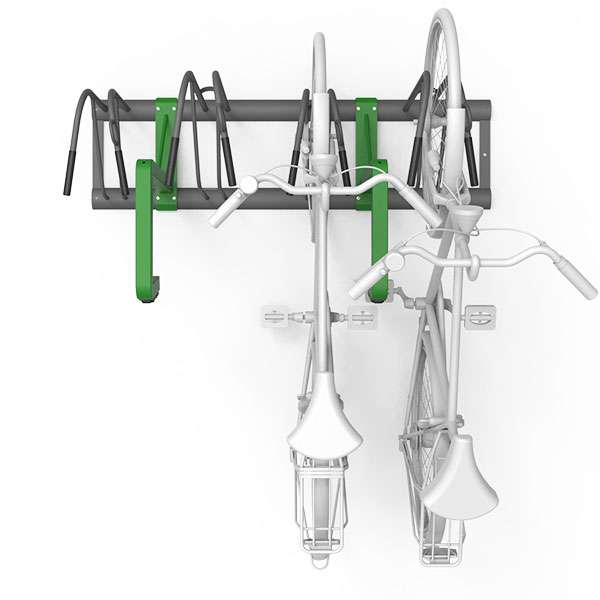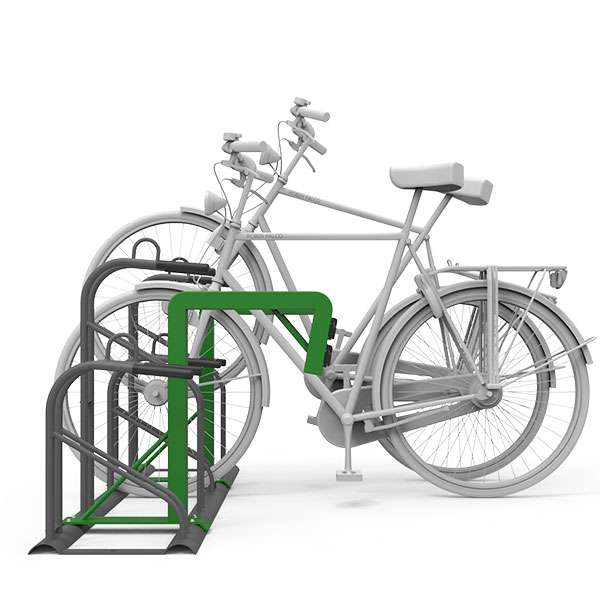 Falco's leading range of secure cycle parking systems have evolved yet again, this time catering for the growing trend for electric bikes!
The single-sided Ideal 2.0 cycle rack is now available with integrated electric cycle charging points for e-bikes, without compromising on security or usability.
Each charging stand is manufactured from 50mm x 50mm box section and provides two e-Bike charging points for cycles positioned on either side. Each unit provides an additional locking option and can accommodate 100% of UK e-Bikes. Powder coating in any of the 192 standard RAL colours is available upon request to highlight each charging facility within the cycle rack.
Each cycle charging stand is mounted onto the Ideal 2.0 cycle rack frame using self-tapping screws and is retrofittable to all existing Ideal cycle rack installations.
The new upgraded Ideal 2.0 cycle rack has been designed to meet the rigorous demands of the Dutch National standard for secure cycle parking 'FietsParKeur'.The FietsParKeur standard is made up of a series of stringent assessments which aims to eliminate poorly designed, flimsy, unsecure cycle parking and increase best practice by overseeing the user-friendliness, sturdiness, security, durability and lifespan of cycle racks.
With the global electric cycle market expecting to grow by 60% by 2025, the Ideal 2.0 cycle rack with integrated charging points, provides a ready-made solution to providing cyclists of today and tomorrow with both secure cycle parking and the ability to charge an eBike whilst not in use.
In addition to the Ideal 2.0 cycle rack shown here, Falco also offer a wide range of alternative e-Bike charging solutions, including integrated charging points built into our flagship FalcoLevel-Premium+ two-tier cycle rack, integrated charging points built into our sleek FalcoCrea and FalcoPod cycle lockers and integrated charging points into our new FalcoCargobox cargo bike locker.
Connecting the charging post to an electrical supply must be provided separately.
For more information about the Ideal 2.0 cycle rack with integrated charging points, please contact our helpful sales team on 01538 380080.
Information & downloads

Drawings

RAL colours
Also in the Ideaal 2.0 series: