Ten Years on and Still Going Strong!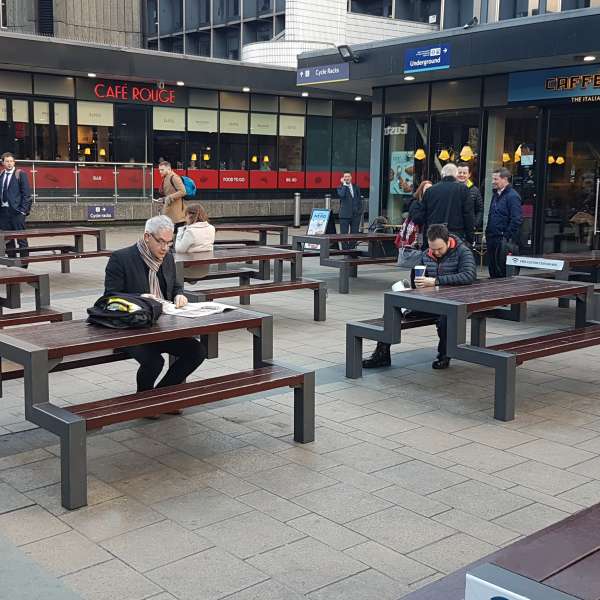 News & Blog
28 Feb 2018
These are the 32 FalcoBloc picnic tables supplied to Euston Railway Station back in April 2008. Now ten years on, after continuous use all day every day, the picnic tables are in as good of a condition now as when they were first supplied!
When Network Rail wanted to upgrade the concourse outside Euston station, they turned to Falco to develop a bespoke picnic table. Based on the FalcoBloc range of seating, the new design for the main West Coast terminus was specially adapted to meet the needs of the travelling public. Falco's street furniture design team took the popular FalcoBloc table and adapted it in conjunction with the requirements of Network Rail's station management team. The new solid and functional design provides a stylish and welcoming environment for travellers to the North and West.
The image attached shows the decade old FalcoBloc picnic tables, purchased back in 2008, on a crisp January afternoon and still in an exceptionally good condition!
Along with Euston station, recently Falco has supplied picnic tables to Manchester United Football Club, Manchester City Football Club, Loughborough University, Middlesex University and Assured Guaranty Europe (next to the world famous 'Gherkin' in the heart of London).
More information on the FalcoBloc picnic table is available by clicking here.
For more information about the FalcoBloc picnic table or any other product from our street furniture range, please contact our helpful sales team on 01538 380080.