Shelters on a budget!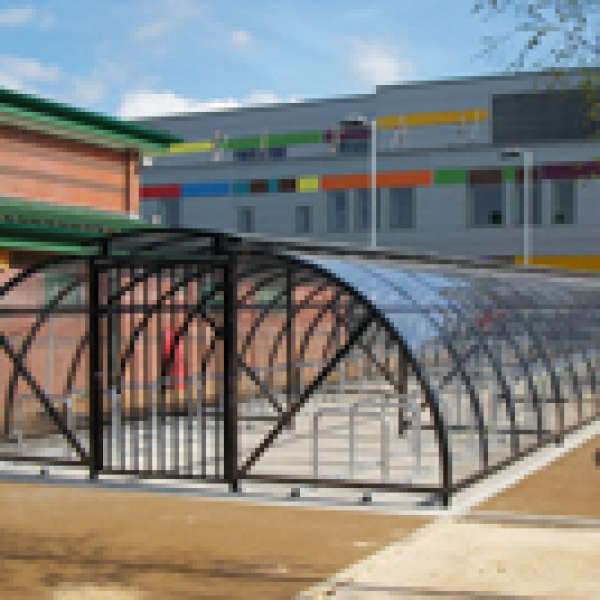 News & Blog
24 Oct 2011
If it's SHELTERS you're looking for, then we have a wide range of cycle shelters, waiting shelters and smoking shelters that can fit within any budget! Whether your project requirement is for a local authority, education establishment, railway station, shopping centre, hospital or commercial development, Falco shelters cover all requirements. From continuous use and constant demand to aesthetical additions, from space saving and to projects on a budget, our shelter range can be optimised with our design team to create a bespoke shelter unique to your requirements.
FalcoQuarter Shelter
The FalcoQuarter shelter is one of our most flexible shelters within the range as it can be used for any application, from a cycle shelter to a waiting shelter or a smoking shelter. Developed to meet the needs of community projects where budget is the main constraint, the FalcoQuarter shelter offers great flexibility and quality, but for minimum cost.
FalcoSail Shelter
The FalcoSail shelter features the same benefits as the FalcoQuarter but is a great design led option - again carrying a cost effective price tag. The FalcoSail is an aesthetically pleasing design and from any angle the likeness of a sail ship is unmistakable, making the cycle shelter a very attractive addition to any external environment for use as a waiting, smoking or cycle shelter.
FalcoLite Shelter
The FalcoLite cycle shelter is one of Falco's most popular cycle shelter designs and triumphs through its simple, curvaceous shape. With more features, the FalcoLite shelter incorporates integral rainwater gutters and as the cycle shelter's design overhangs the entrance of the shelter, it provides extra coverage ensuring all bicycles stay dry. The integral gutters are an ingenious use of the shelter structure and add value to this best selling shelter. Designed with simplicity and cost effectiveness in mind, the FalcoLite cycle shelter is a design led solution to fit within all budgets.