FalcoQuarter Cycle Shelter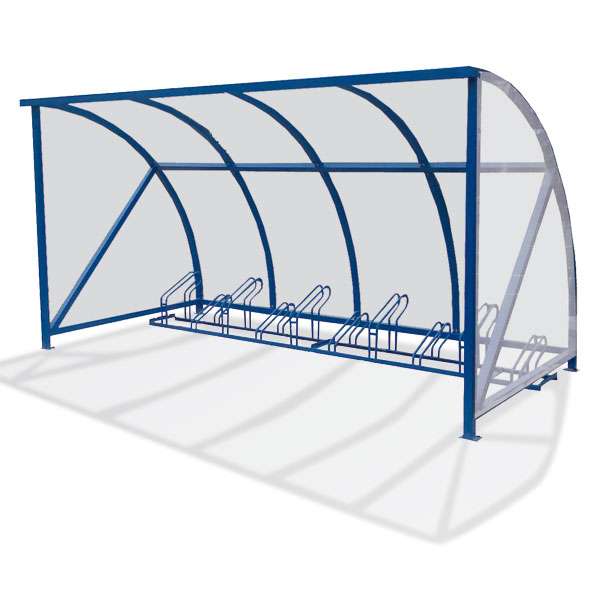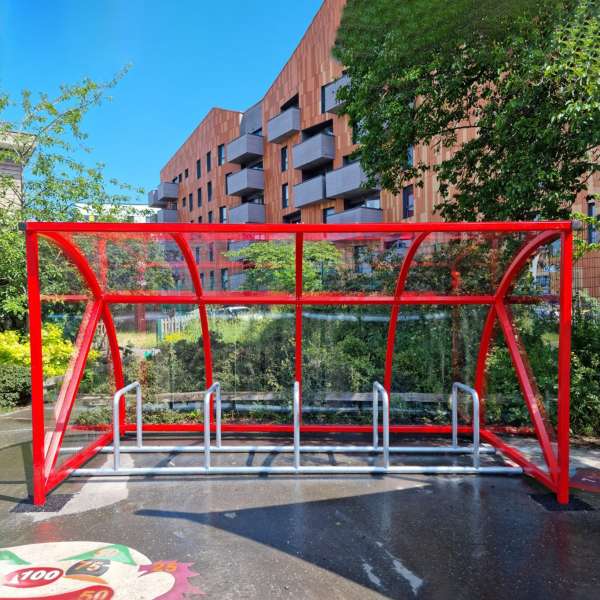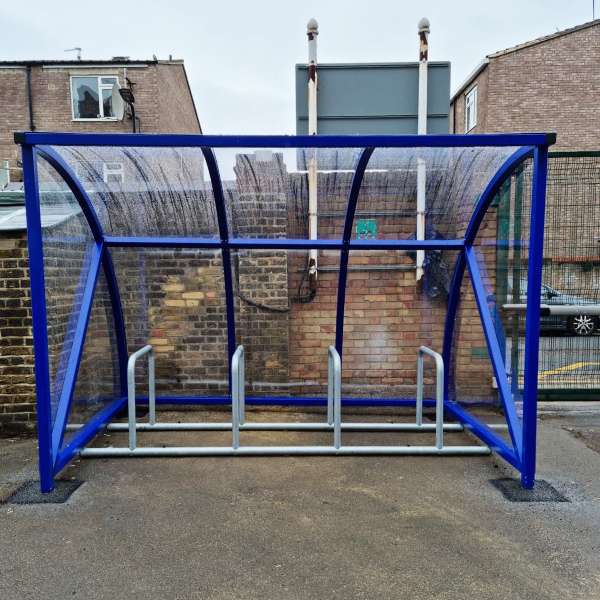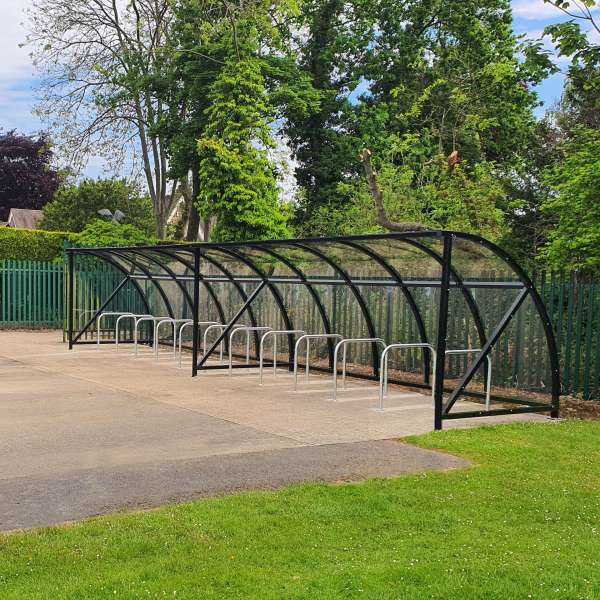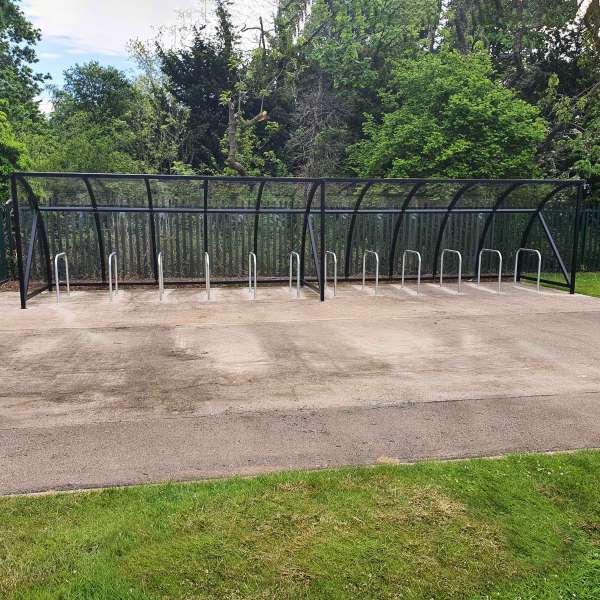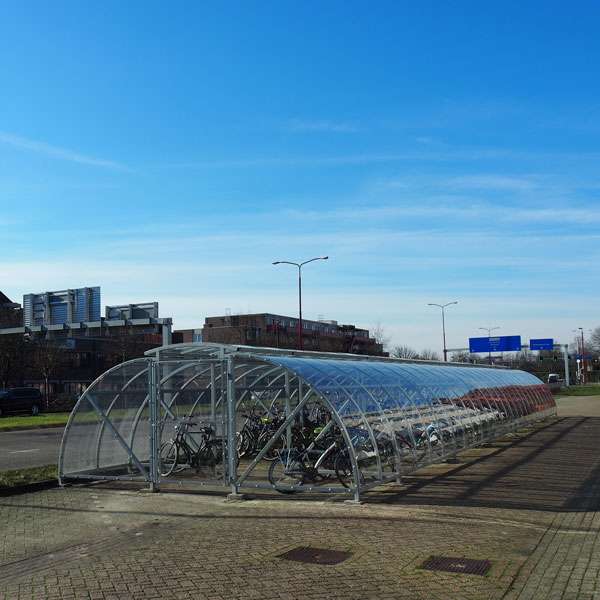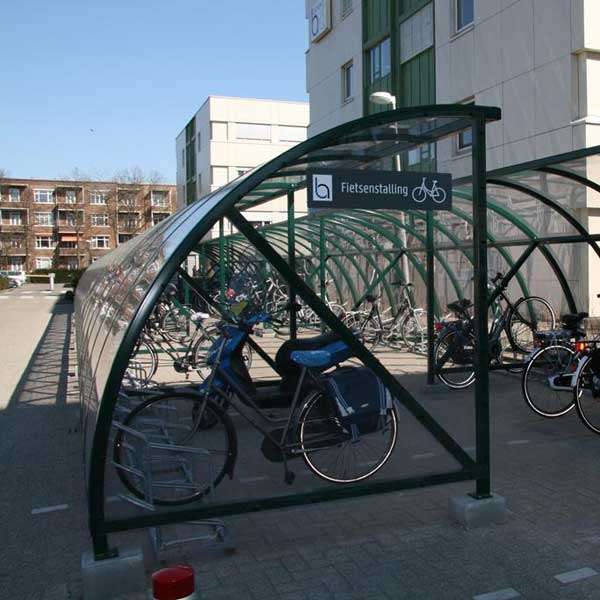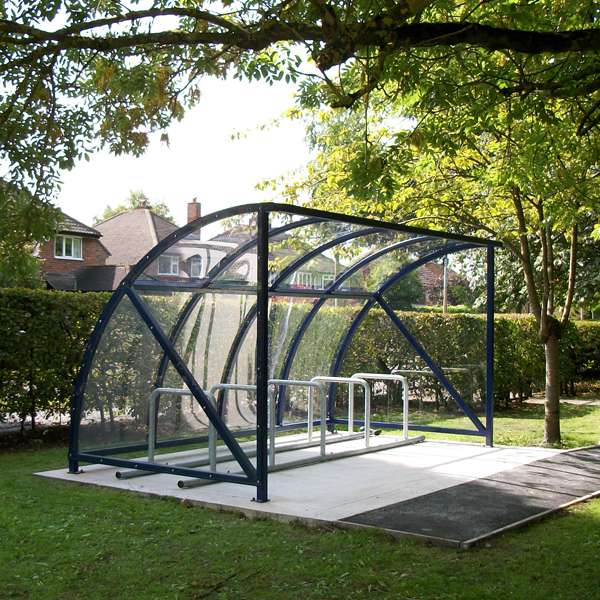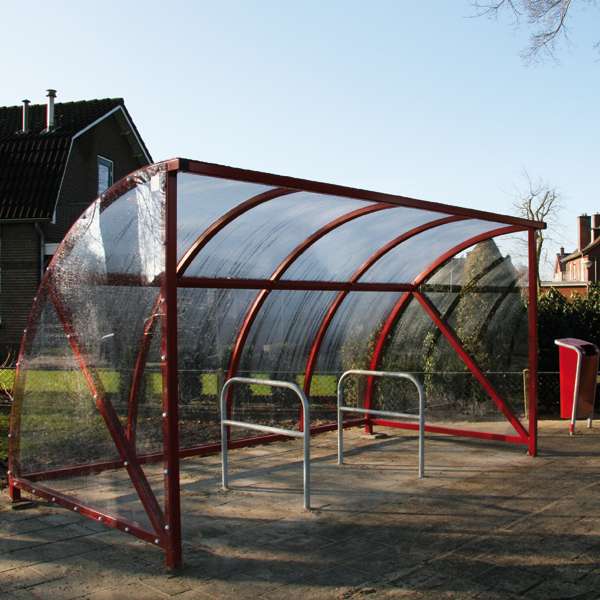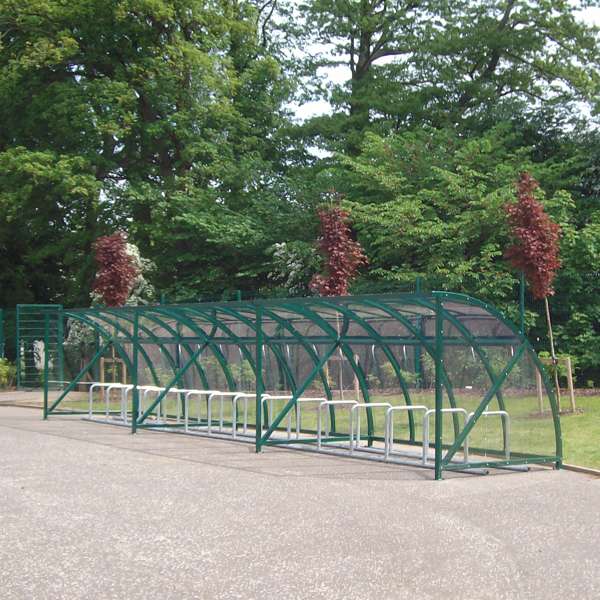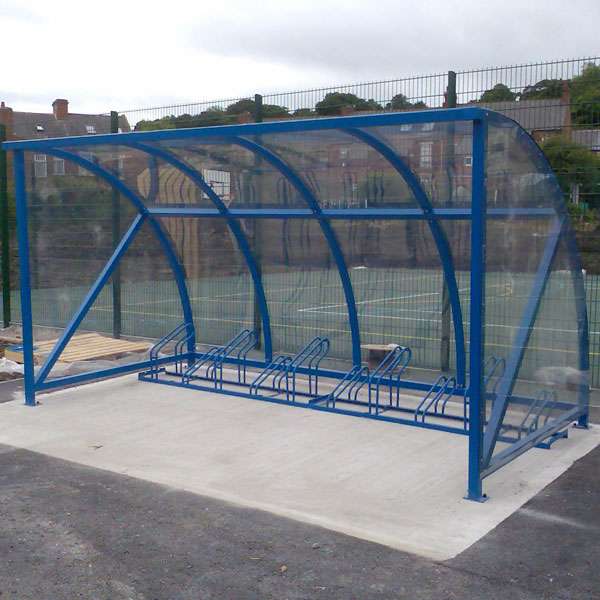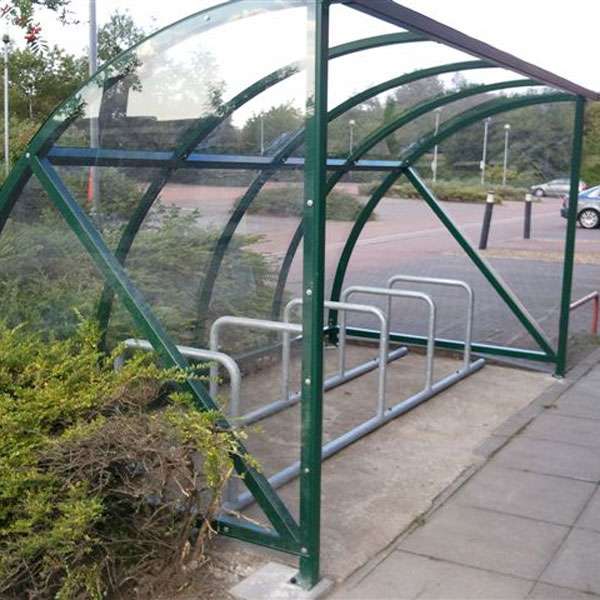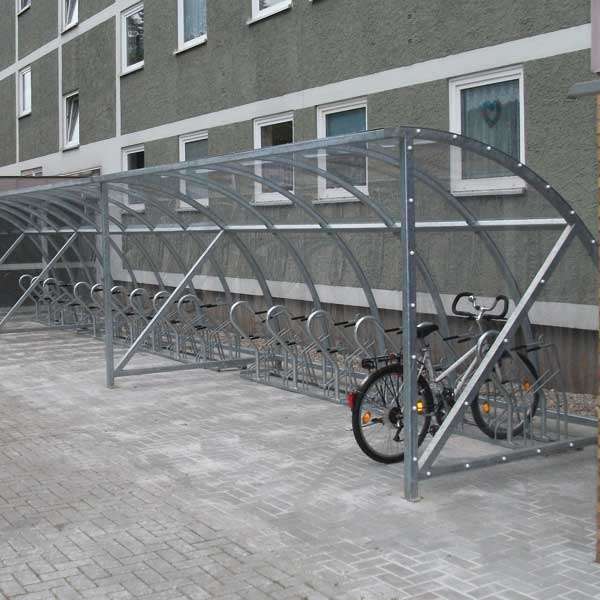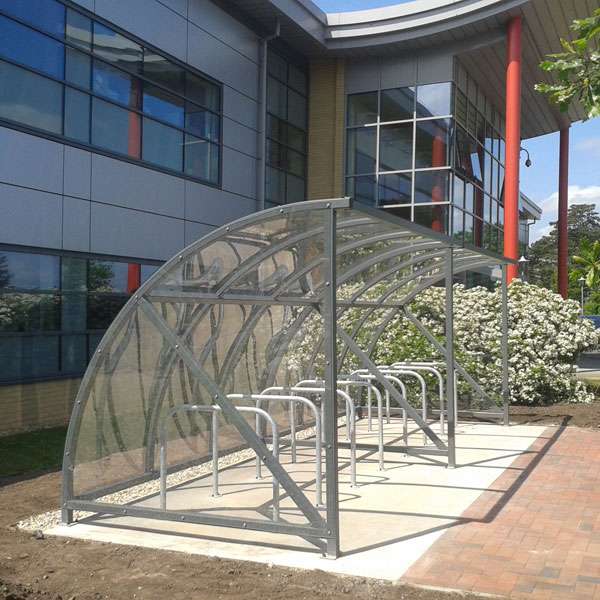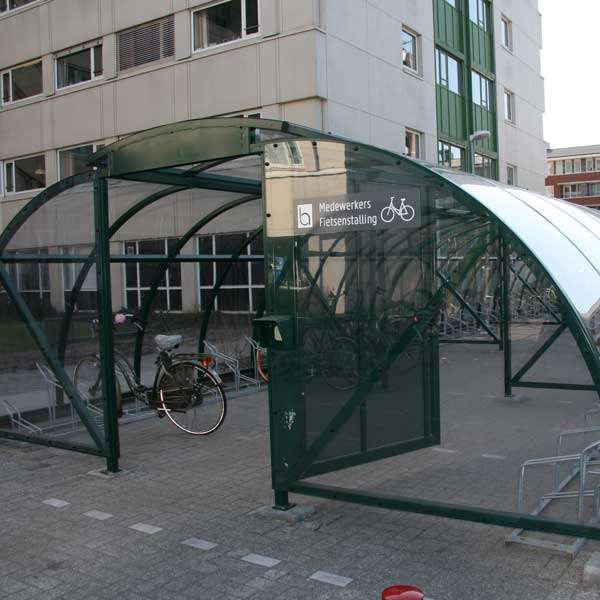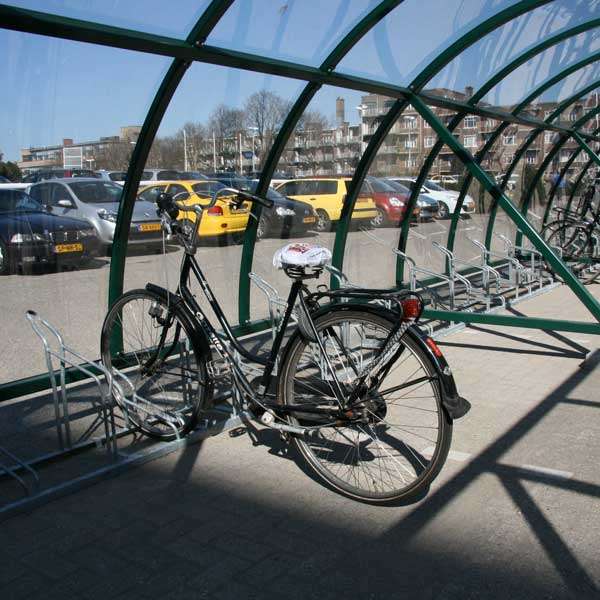 In Stock (1 - 3 Working Days Delivery)
The FalcoQuarter is one of Falco's newest and most versatile cycle shelter designs. Developed to meet the needs of community projects where budget is the main constraint, the FalcoQuarter cycle shelter offers great flexibility and quality but for minimum cost. The quarter name comes straight from the design shape of the quarter segment of a disk and provides great simplicity in both form and function.
The FalcoQuarter is available in a wide range of options with bays in 2m, 3m, 4m and 5m variants enabling any size of shelter to be created. The simple design lines mean that the cycle shelter can look inconspicuous if necessary by blending in with most surroundings.

The shelter is clad in robust polycarbonate and together with the hot dip galvanised steel frame, is a substantial installation.

The FalcoQuarter design can also be used as a smoking shelter, waiting shelter, storage shelter or wheelchair shelter.

Combi Shelter
With the addition of a simple walkway cover and optional gates front and rear, the FalcoQuarter can easily be made into a very versatile storage compound. Again with up to 5m variants, it is possible to create enclosed, weather proof spaces of any size.

The front and rear entrance/exits can be left open or closed off. Using robust metal gates and polycarbonate sheets it is simple to create a secure compound which is lockable yet visible.

Like all Falco products, the FalcoQuarter is very robust with the steelwork being hot dip galvanised to BS EN 1461, for years of service. Additionally the cycle shelter can be polyester powder coated in any of the 192 colours of the RAL register to match a scheme or corporate colour. 
Width: 2000mm, 3000mm, 4000mm, 5000mm
Depth: 2060mm
Height: 2108mm
Head height: 2108mm 
For an instant price and further information, please contact our helpful sales team on 01538 380080 or by email at sales@falco.co.uk.
Information & downloads

Drawings

RAL colours
Also in this series:
The product is not in a series