Falco Teams up with OurBike e-Cargo Bike Rental
News & Blog
26 Oct 2020
Falco is delighted to be working with the team at Peddle My Wheels who have launched the 'OurBike' e-cargo bike rental scheme. OurBike is a scheme which provides communities with access to e-Cargo Bikes, think car share for cargo bikes! The scheme is designed for use by local communities, high street shoppers or a consortium of small businesses owners, it provides full fleet management, maintenance and reporting. Members of the scheme are able to book access to an e-cargo bike via the app and pay by the hour. OurBike is a collaboration between Peddle My Wheels and the scheme organiser working with the council/organisation to identify the most advantageous spots for the hubs factoring in socio-economic demographics, urban design and traffic intensity. OurBike manages the whole project, bringing together our partners and using our shared expertise to create the ideal solution to match the users requirements.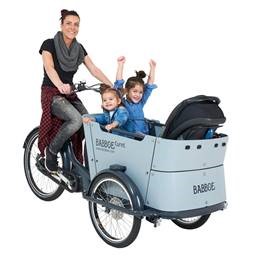 How does it work?
Aimed principally at local authorities but also available to community groups, private companies or consortia, the OurBike scheme utilises FalcoPod smart Cargo Bike Hubs to house two e-cargo bikes. These are located around the local area for residents or businesses enabling cargo bike hire by the hour. The bikes are secured using the FalcoSmart electronic app based smart lock and the same app electronic lock technology is used to secure the bikes in the bike hangar, enabling authorised individuals to have easy access to the bikes. The FalcoPod Cargo Bike Hangar also re-charges the e-bikes between hires.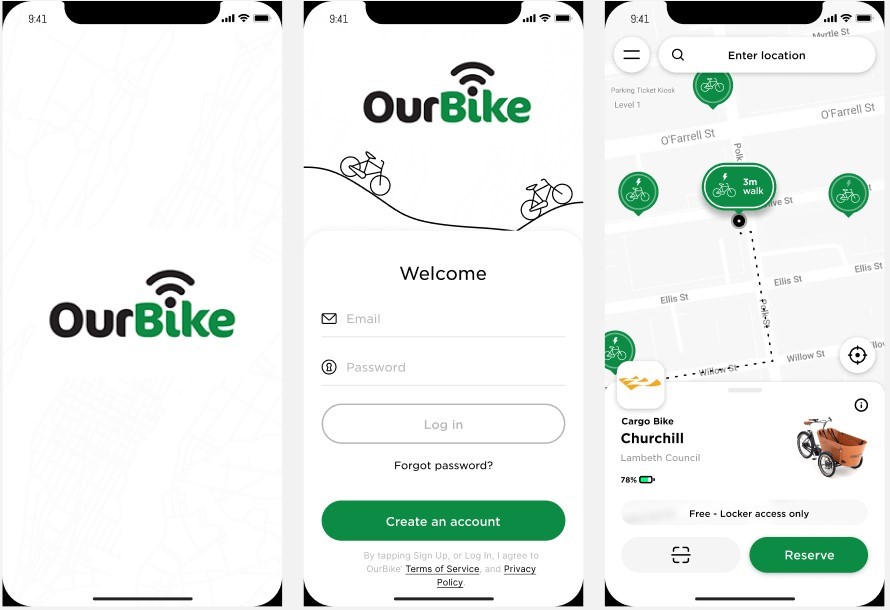 The OurBike scheme offers benefits for both scheme organisers and users
Key benefits of scheme for organisations offering OurBike include:
▪ Modal shift - encouraging healthy behaviour change by offering easy to use, hassle free, affordable, sustainable travel option
▪ Flexibility - different cargo bikes available to accommodate different user and location requirements
▪ Low maintenance - we plan with you, implement and then manage scheme
▪ Revenue generating - revenue options available
▪ Brand awareness - use to promote your brand with full or partial rebrand of bike
▪ Tracking – each bike is fitted with a tracker for full reporting of the scheme's operations

Benefits of the scheme for users include:
▪ Affordable, flexible and environmentally friendly
▪ No storage or maintenance issues
▪ Test different types of bike that could be out of price range e.g. electric cargo
▪ Building communities through bike sharing - community shopping, shared school runs, social rides
▪ 2 hour cargo training session available to each participant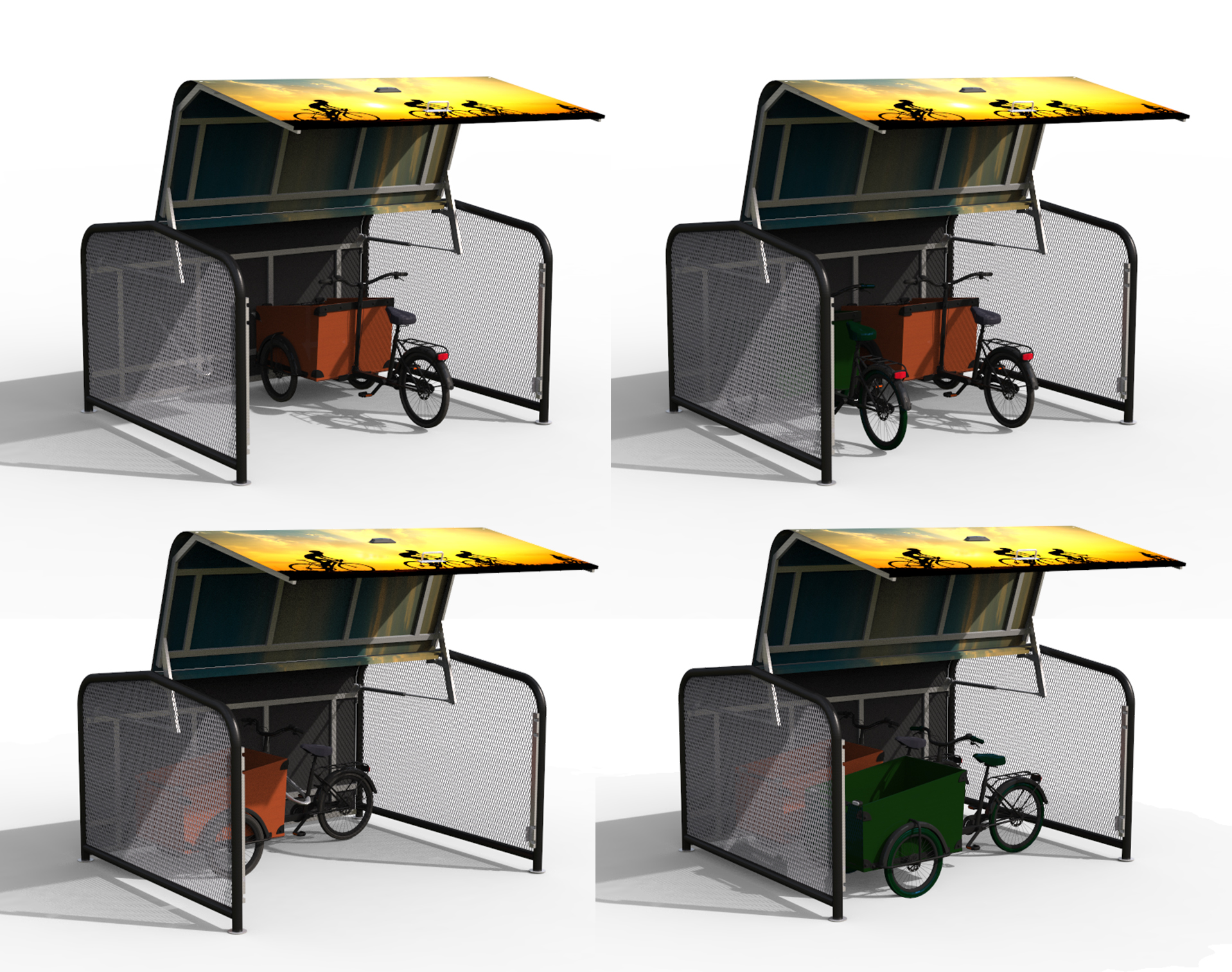 This new e-cargo bike hire scheme builds on the work which Peddle My Wheels currently provides to over half of London's local authorities, delivering the successful 'try before you buy' cargo bike scheme and public bike markets. 
The FalcoPod bike hangar is a robust on street cycle parking solution to meet the needs of cyclists who don't have access to private cycle parking facilities. The innovative design means that you no longer have to remove baskets or child seats when storing your bike!
Falco design is both evolutionary and innovative by nature and the new FalcoPod is no exception. It is a third generation of 'bike hangar' type product building on the pedigree of the original street locker the 'Midi Bike Box' with some great new features over existing products. For more information please click here. 
For more information about Falco's partnership with Peddle My Wheels or the FalcoPod Bike Hangar solution, please contact our helpful sales team on 01538 380080.