Falco raises over £1,000 for Cancer Research UK!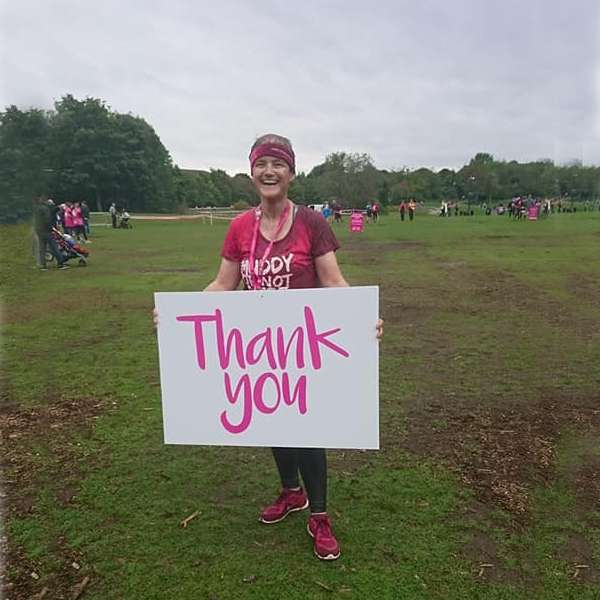 News & Blog
21 Sep 2018
We are delighted (and astonished!) that Falco's Accountant, Netty Barlow, has raised over £1,000 for Cancer Research UK by participating in the Stoke-on-Trent Pretty Muddy 5k 'mud run' event at Central Forest Park in Hanley on Sunday 16th September.
Netty put her best foot forward and joined over 1,300 ladies and 200 children to tackle a 5k muddy obstacle course, hurdling over obstacles into piles of mud, weaving through spiders webs, scaling climbing frames and tyres, crawling through tunnels, scramble nets and mud pits and finally racing down an inflatable mud chute!
After the event Netty said "I had a great time running the Cancer Research Mud Run. It was not to just raise much needed funds to help this very important charity. But also, to make people aware that cancer should not be a taboo word. The more that people talk about it, the more we can recognise symptoms, the more we can stop people dying from this nasty disease.  I would also like to thank everyone who sponsored me, especially my boss here at Falco, Jeremy Green, who has madly agreed to double all the sponsorship money that I raise".
'Stoke-on-Trent Pretty Muddy' was organised by charity Cancer Research UK as part of its Race for Life fundraising campaign.
All of the Falco team are very proud of what Netty has achieved and the large amount of money raised for such a good cause; Netty is an inspiration to all the staff here, having had great successes with other fund raising events such as McMillan coffee mornings, Race For Life and Children in Need amongst others but we are delighted for her this time as it will be a record sponsorship figure!