Compliment Your Cycle Path with Falco's Ingenious Range of Cycle Products!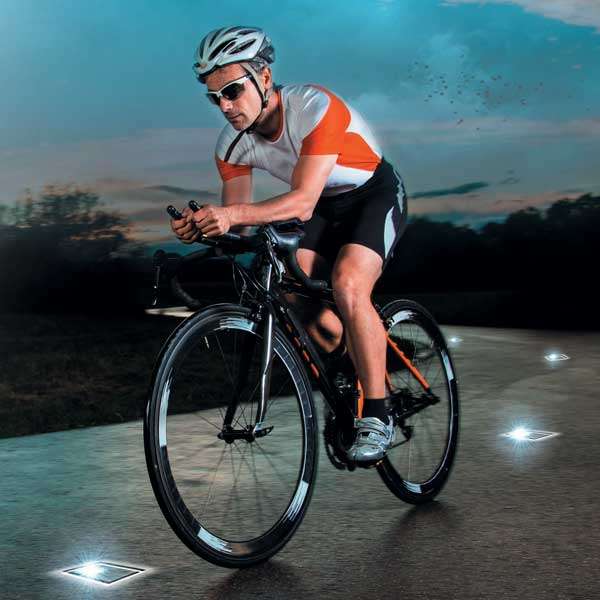 News & Blog
31 Aug 2017
Cycle paths are becoming increasingly important in the UK with cycle journeys continuing to rise year on year with over 3.5 billion miles of cycling taking place in 2016, that's 6.3% more than 2015!
With this in mind, the demand for safe and dedicated cycle routes through urban, suburban and rural areas has increased dramatically over the past seven years as cyclists seek alternative routes from pedestrians and vehicular traffic.
Falco's ingenious cycle product range are designed to compliment all types of cycle paths whilst enhancing a
cyclists experience and facilitating a cyclists journey. A list of key products designed specifically for cycle paths are listed below:
FalcoSupp Cycle Path Support Rail
The FalcoSupp is a convenient and easy to use leaning rail designed to support cyclists at traffic lights and rail crossings.
The simple, yet effective design features two supports, one allowing the cyclist to grasp with their hands and the other with their feet.
The FalcoSupp is an added value product designed to facilitate a cyclists journey and to stimulate the flow of
traffic by encouraging the cyclist to remain seated rather than dismounting at key junctions.
For more information about the FalcoSupp please click here.
FalcoPathfinder Cycle Path Demarcation Light
The FalcoPathfinder is a tried and tested, low cost, solar powered LED cycle path and demarcation light. The standalone unit provides outstanding wayfinding assistance for dedicated cycle tracks or enhances road marking
for traffic demarcation purposes, segregating cyclists from vehicular traffic.
For more information about the FalcoPathfinder please click here.
Falco Cycle Counter CB400 and CB650
The CB650 and CB400 Cycle Counters are two state-of-the-art products designed to promote cycling
campaigns and provide statistical data on cycle usage to local authorities and the government.
By providing up to the minute data on cycle and vehicle use, management teams can plan and organise:
• effective cycle routes
• cycle path development
• signage and information systems
• cycle promotion campaigns
For more information about the CB650 and CB400 cycle counters, please click here.
For more information about any of the cycle path products listed above or to find out how Falco can assist your
cycle parking or cycle path scheme, please contact our helpful sales team on 01538 380080.