Waltham Forest Mini Holland Cycle Hubs are Nominated at the Cycle Planning Awards 2015!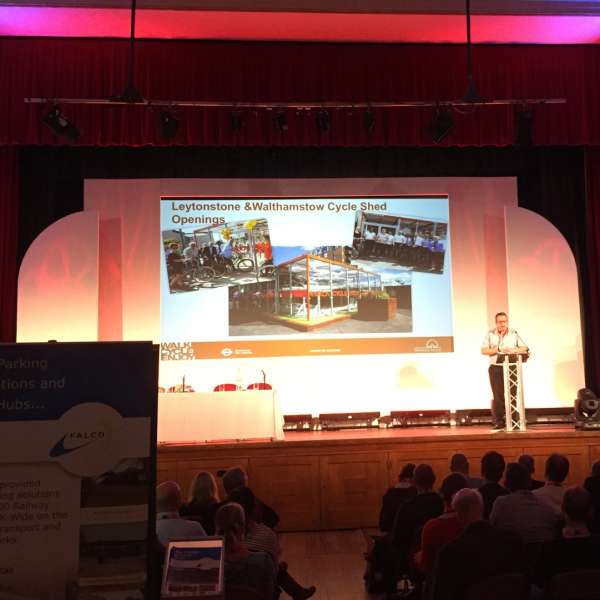 News & Blog
23 Sep 2015
Falco were delighted to have been nominated at the recent inaugural Cycle Planning Awards. Held in Waltham Forest town hall last week the awards were the first in the country to recognise excellence in all things associated with cycling infrastructure.
The Waltham Forest Mini Holland cycle hubs recently designed, manufactured, supplied and installed by Falco were nominated for the category 'Best Integrated Community Hub'. The awards were part of two day conference held each year to explore best practise in cycle planning.
The conference sessions included a presentation of the development of cycle parking as part of the Mini-Holland Programme and a cycling tour/visit to one of the first two cycle hubs installed by Falco as part of the Waltham Forest project. The first two were installed at Walthamstow Central and Leytonstone Stations last month with a further eight still be installed in 2016 as part of the TfL funded Mini Holland Programme which aims to boost the number of cyclists and pedestrians across the whole Borough.
The image attached shows Councillor Clyde Loakes, Deputy Leader, Waltham Forest Council (winner of the Cycling Champion of the Year award) discussing the success of the new hubs and the part they play in an integrated cycling infrastructure at this years conference.