Street Furniture Manufacturer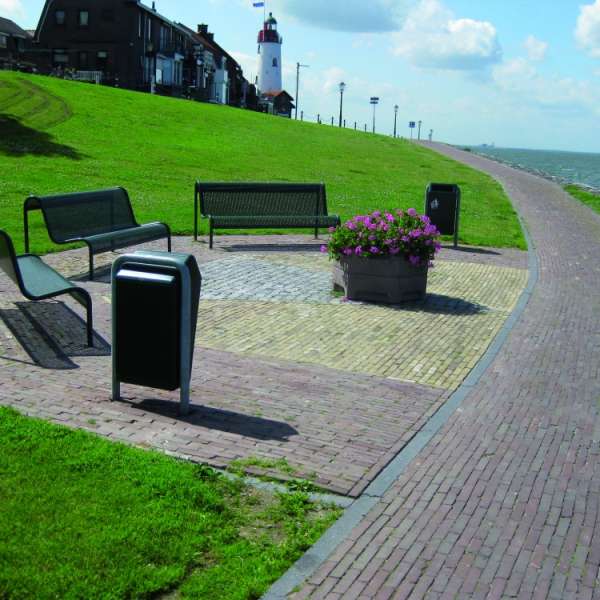 News & Blog
1 Oct 2012
Falco has been manufacturing all aspects of street furniture since 1951 and supplied hundreds of clients through-out the UK and Europe including local authorities, contractors, hospitals, schools, universities and stations. Our range includes a comprehensive portfolio of outdoor seating products, outdoor benches, picnic tables, litter bins, ashtrays, tree grilles and planters.
Please click here to view the full range!
Falco has it's own 35,600m² street furniture manufacturing facility based in the Netherlands. The new state-of-the-art facility allows us to design and manufacture a whole range of ground breaking, innovative and contemporary street furniture products to accentuate any design scheme. All of our products are developed with cutting-edge design, high quality and durability in mind. Combining these factors with affordable prices enables customers to enjoy a very low cost of ownership when purchasing Falco products. The street furniture range currently extends to around 20,000 products, with this product portfolio Falco now occupies a leading position in many European countries.
Whether your street furniture project is on a budget or you are searching for bespoke modular seating designs, Falco has a wide range of solutions for any street furniture design criteria.
For more information about Falco's ranges of street furniture products, please contact our technical sales team on (01538) 380080.