Solar Powered Space Shuttle Bench in Honour of First Dutch Astronaut!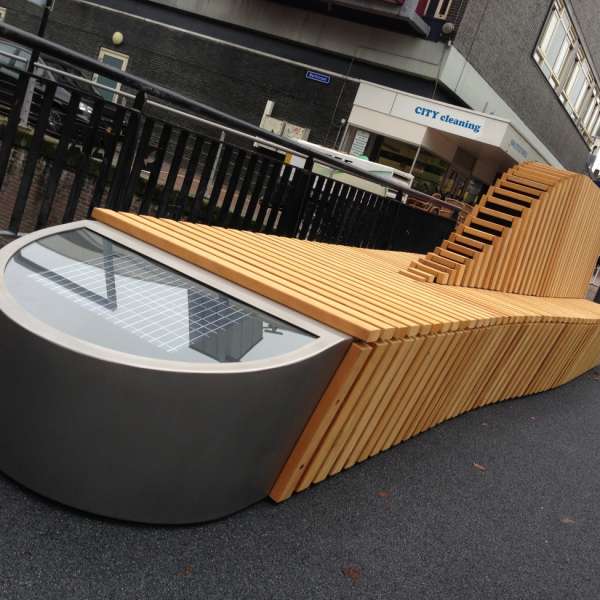 News & Blog
4 Sep 2014
Falco has manufactured, supplied and installed a futuristic space shuttle style bench with solar powered LEDs to commemorate the first Dutch astronaut - Wubbo Johannes Ockels. Wubbo was born in Almelo, Netherlands, in March 1946 and participated in a flight on a space shuttle (STS-61-A) in 1985, making him the first Dutch citizen in space!
In partnership with Dutch designers Dynteq, Falco manufactured the innovative bench from hardwood slats and powder coated steel. The rear of the bench features three red 'W' shaped LED lights forming the flames of the space shuttle, which is powered by solar energy cells built into the nose of the bench. The three red LED lights can be illuminated by turning the handle at the back of the bench.
Dutch broadcasting channel 'Almelo' explained that Wubbo Ockels was very honoured to receive the bench in his name and welcomed the new addition to the City of Almelo.