New Seating and Bench Collection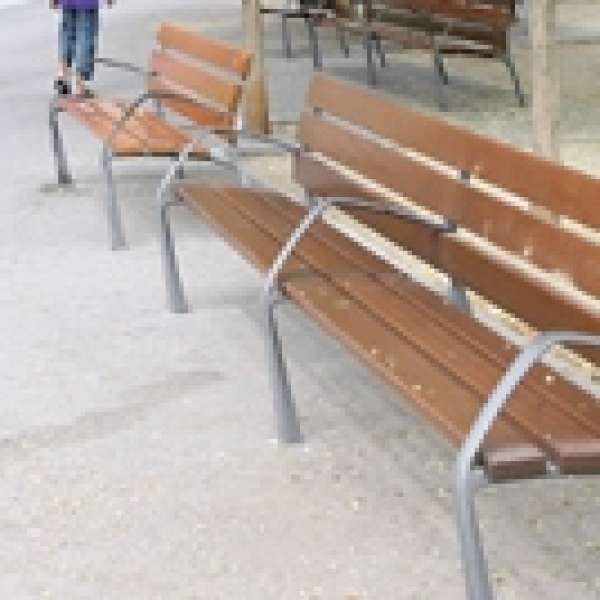 News & Blog
5 Sep 2011
Falco UK Ltd, one of the UK's largest design and manufacturing companies for external street furniture is pleased to announce the new range of innovative seating and benches from Benito. The unique seating range compromises both traditional and contemporary styled street furniture which is ideal for any application.

The range consists of all types of seating, bench and chairs, all of which boast a design-led specification along with a solid, robust construction. All of the seating products are treated with a Ferrus treatment which is a patented finish which meets UNE-7253 salt fog test. 

For those who are looking for a totally modern approach, the NeoBarcino series of seating is one of the newest products within the range. The Neo Barcino is a functional seat which mix futuristic arm rests with traditional wooden slats. A new design to the Falco portfolio, the Neo Barcino seating range brings a fresh European feel and is ideal for modern developments and locations whether public or private, urban or country. As well as a seat, the NeoBarcino is also available as a long seat, bench, high bench and chair and can also be finished in green or blue upon request. The NeoBarcino is also available in hardwood upon request. We now keep the seat and bench in stock and is available for immediate dispatch so do give us a call!

For a more Victorian approach, the Barcino seat offers a very classical design using wooden slats and cast iron legs to give it that authentic look. The seat would look particularly aesthetically attractive alongside Victorian high street buildings where the Victorian theme can be maintained throughout. As with the NeoBarcino seat, the Barcino seat is very robust and cost effective and creates a great asset for all applications.

The Ergo seat is another Victorian style bench and is very cost effective. The seat keeps the familiar wooden slat design and triumphs amongst its simplicity. The bench is manufactured from six tropical wooden slats and cast iron feet to give it a very strong specification. The Ergo seat is also kept in stock and can be dispatched immediately so do get in touch with us.

Street Furniture Support
There are many other seats and benches available using various materials including tropical hardwood, hardwood, steel and cast iron, many of which are kept in stock and can be promptly dispatched, for more information about Falco seating ranges please contact our sales team on (01538) 380080.