New Cycle Stand FalcoM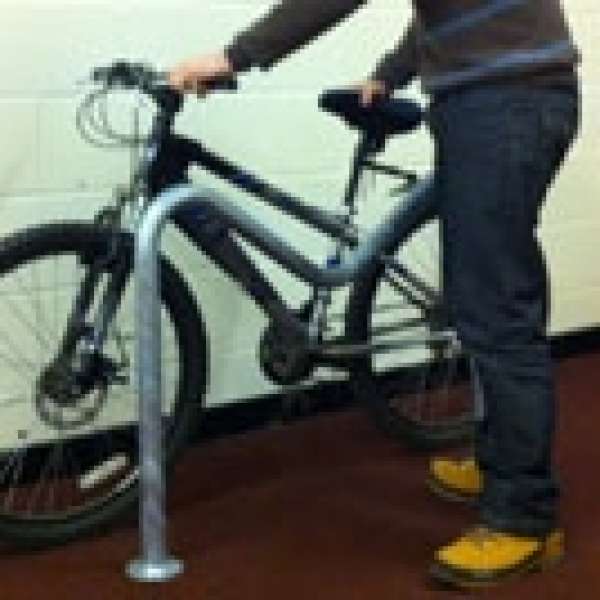 News & Blog
5 Sep 2011
The new FalcoMstand cycle stand is a new design to maximise Falco's range of high quality cycle stands. The name simply originating from the 'M' shape provides a unique style of cycle stand to meet all urban locations, from shopping centres to towns, parks, stations and schools.

The FalcoMstand cycle stand has been designed and manufactured in a cost effective nature whilst ensuring a high quality specification throughout, meaning a highly durable product to withstand high use and constant demand. The cycle stand can accommodate one or two bicycles by locating on either side without becoming entangled by using a chain or cable lock.

The general shape of the M stand with its flexible shape provides a secure locking point for any position of the bicycle regardless of type, shape or size. Due to the compact nature of the cycle stand, the size ensures a great product for locations where space is the main constrain, by using a continuous row of FalcoMstand cycle stands to create a mass cycle parking area whilst using minimum space.

All Falco cycle stands are hot dip galvanised to BS EN ISO 1461 to provide resistance to rust and can be polyester powder coated in any of the 192 RAL colours to enhance durability and to match a corporate colour or scheme.

Other robust cycle stand designs are available by visiting our website at www.falco.co.uk. For more information about the FalcoMstand cycle stand or a quotation for any Falco cycle stand product, please contact our helpful sales team on (01538) 380080.