New bollard illuminates the urban scene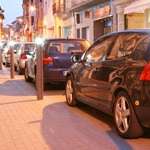 News & Blog
5 Sep 2011
Falco adds to its' street furniture range with the new Dalia illuminated bollard for use in both urban and park areas. The Dalia bollard offers a simple yet stylish answer to adding essential traffic guidance, which can be integrated into the urban scene with minimal intrusion.

The Illuminated Dalia Beacon Bollard presents a futuristic styled theme as it blends in with its urban surroundings. This urban element has been designed for the marking and signalisation of streets, parks and pedestrian ways, creating an aesthetically pleasing environment.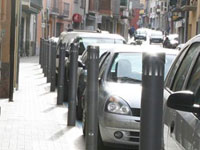 Manufactured from hot dip galvanised steel ensures the bollard has a maximum life span even in severe urban and coastal exposure. Its upper top is made of bright polished stainless steel and is finished in a black oven painted oxiron polyester. The Dalia Beacon also has the advantage of being economically friendly with a built in compact fluorescent 14W lamp bulbs, ensuring great luminosity but at a minimum cost. Each light offers maximum luminance, but at the same time is not too uncomfortable for driver's eyes. It is also maintenance free meaning there is no hassle once installed.

The Dalia has a width of 140mm and a length of 1000mm making it an ideal size for locations which are crowded or with floor space at a premium. Dalia Beacon offers a glamorous and welcoming approach for any urban setting. Now available on special offer! Please contact a member of the Falco street furniture sales team on (01538) 380080 for more information or to receive our full product brochure, alternatively visit our website at www.falco.co.uk.