Leeds Cyclepoint Opened by Minister of Transport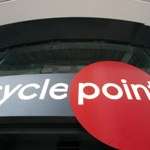 News & Blog
5 Sep 2011
On 27th September, the first 'CyclePoint' was opened in the UK by the Transport Minister Norman Baker MP at Northern Rail's Leeds City Station. Northern Rail is joint owned by Serco and Abellio, and it is the influence of its Dutch parent that brings the concept of 'Fietspunt' or 'CyclePoint' to the UK – an idea already well established on the railway system in the Netherlands. The CyclePoint at Leeds station is based on a hugely successful Dutch concept brought to the UK by Abellio and developed in partnership with Northern Rail, Department for Transport, Metro and Network Rail.

Under the previous Government, Lord Adonis, via Cycling England, instigated a number of schemes for encouraging cycle parking at railway stations. In 2009, Northern Rail was awarded £1 million from Cycling England to be exclusively used for developing the cycling facilities at stations serving the Leeds city region. The synergy of the two travel modes was already understood by Northern Rail which immediately embraced the opportunity and implemented two significant projects: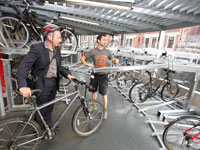 The idea of cycling hubs as a one stop shop providing cycle hire, repair and accessories at major railway stations is an important part of an integrated transport plan, but the key element is providing mass cycle parking right next to the station.

FalcoLevel two-tier cycle racks
The facility utilises the FalcoLevel two-tier, high-density cycle rack enabling parking for 300 bicycles in the CyclePoint. Designed in a traditional railway 'roundhouse' fashion, the Falco design team worked closely with Northern Rail's project managers and architects, exchanging CAD design layouts, to maximise the available useful area. By optimising the number of cycle parking spaces, Northern Rail was able to provide an almost fourfold expansion over and above the previous 88 spaces available.

Phillip Marsden, director of Vextrix Management said "The design team at Falco were proactive in their approach in helping us maximise the number of cycle parking spaces for the facility at concept stage. The layout, restricted space and heights provided a challenge to the project team and the assistance provided by Falco at planning stage helped us to develop a feasible outline solution which, with the assistance of the on-site and management teams, was tailored to provide a successful end product."
Only two per cent of UK train passengers travel to the station by bike. This is in contrast to Holland where cycling accounts for over a third of all trips to and from the station. CyclePoint is expected to become an important link in the end-to-end journey for passengers using Leeds station.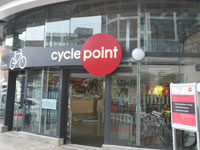 2. Leeds City Region cycle parks
The second and perhaps much bolder move by Northern Rail was to ensure that every station on the Leeds city region network, large or small, had a secure cycle parking facility. Northern Rail wanted a quality product, which was both robust and had a distinctive and attractive design – something which reflected the company's own standards.
As well as benchmark Falco Sheffield cycle hoops, the team at Northern Rail chose the design-led FalcoSail canopy and the robust FalcoSafe cycle locker as the flagship products with which to present a standard corporate style to the travelling public.

The stylish FalcoSail shelter is a robust canopy, tried and tested in stations such as Beaconsfield in Bucks and Pennistone in Yorkshire; it is ideal for both remote unmanned locations and heavily used urban stations. With good visibility and accessibility, the shelter provides confidence to the travelling cyclist plus the cost per cycle space is extremely low. Similarly the FalcoSafe cycle locker, already well established at Milton Keynes rail interchange, provides high quality individual cycle parking and the opportunity of revenue generation for the train operating company.

Along with the Falco Sheffield stand, all the products are 100 per cent recyclable; with steelwork hot-dip galvanised to BS EN ISO 1462 and thus will provide minimal cost of ownership – indefinitely. Additionally the products can be powder coated in any of the 192 RAL colours, to link in with the operating company's corporate style. The NR programme runs until June 2011 with over 100 stations benefiting from new cycle stands, shelters, CCTV and lighting to improve the security of the facilities.

Falco cycle parking solutions
In all cases, Falco's design team works in conjunction with designers and specifiers to optimise the products and provision of a scheme. Having already supplied a wide number of railway schemes across the UK, Falco is well placed to help planners, consultants and station operators undertake feasibility studies, provide advice on key issues and ultimately deliver the full implementation of cycle parking facilities.

From simple cycle stands through to secure compounds, Falco has a full range of solutions for every requirement including advanced cycle counters and other peripherals. Current research suggests that 41 per cent of all trips are less than two miles – a distance that is easily cycled in less than 15 minutes and also nearly a quarter of all car trips are even shorter than this. By providing a network of cycle shelters, Northern Rail has made a significant step towards the reduction in our carbon footprint.

For more information about the advanced cycle counter or our endless range of cycle parking solutions, please call our sales team on (01538) 380080.