Hull Cycle Hub Officially Opens at Transport Interchange!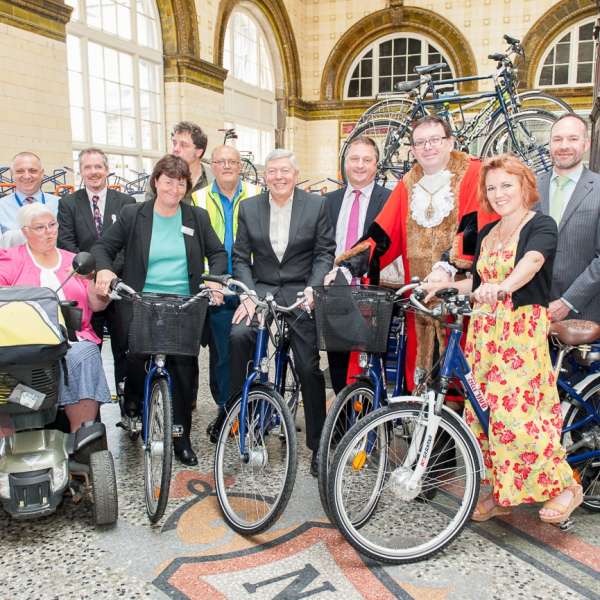 News & Blog
30 Jul 2015
Hull Cycle Hub officially opened its doors on the 10th July by Hull West and Hessle MP Alan Johnson, providing cycle-rail users with everything they might need as part of their daily commute. The modern cycle hub located at Hull Paragon Interchange Station provides secure cycle parking for both manual and electric bikes and is the only cycle hub in the UK to offer a complete range of cycle facilities.
The Cycle Hub is based in the former ticket hall with rubber matting placed underneath the FalcoLevel-Premium two-tier racks to protect the historic mosaic surface. Hull Cycle Hub is operated by charity Travel Extra.
Travel Extra Manager, Bill Murray, said the new cycle hire and parking project marked a step change in the charity's work. He said: "We started this at the back of April but deliberately kept a low profile while we got things up and running. With the official launch we are hoping more people will start using the hub". He said the charity was also on the lookout for volunteers to help run the seven day a week operation.
Click here to read the previous article on Falco's installation at Hull Cycle Hub.
For more information about the cycle parking project at Hull Cycle Hub, please contact our helpful sales team on 01538 380080.