Four Years On and Still Going Strong!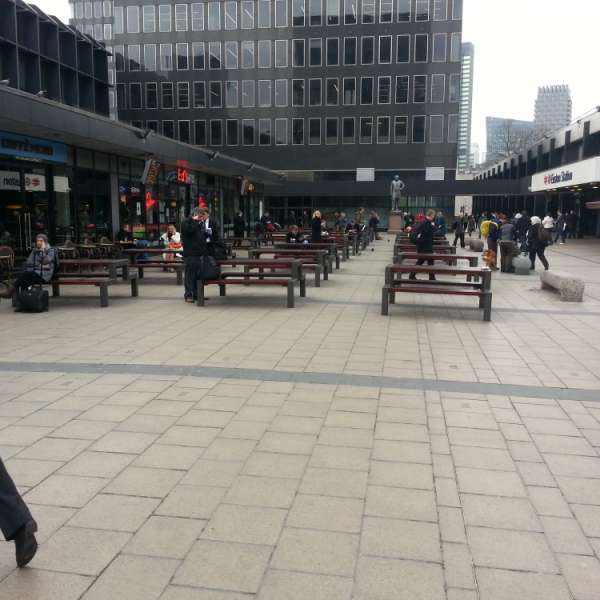 News & Blog
25 Mar 2013
These are the 32 FalcoBloc picnic tables supplied to Euston Railway Station back in April 2009. Now four years on, after continuous use all day every day, the picnic tables are in as good of a condition now as when they were first supplied!
When Network Rail wanted to upgrade the concourse outside Euston station, they turned to Falco to develop a bespoke picnic table. Based on the FalcoBloc range of seating, the new design for the main West Coast terminus was specially adapted to meet the needs of the travelling public. Falco's street furniture design team took the popular FalcoBloc table and adapted it in conjunction with the requirements of Network Rail's station management team. The new solid and functional design provides a stylish and welcoming environment for travellers to the North and West.
FalcoBloc Picnic Table
The FalcoBloc picnic table is a proven product for high density locations due to its absolute quality of design and construction. Ideal for railway stations, football clubs, parks, gardens, shopping centres, high streets and recreation areas, the FalcoBloc picnic table is designed to withstand any requirement!
The FalcoBloc is manufactured from hardwood slats with a recyclable hot-dip galvanised steel frame.
Length: 1700mm
Width: 1565mm
Height: 750mm
For more information about the FalcoBloc picnic table or any other picnic table design, please contact out technical sales team on 01538 380080.