Falco's New Environmentally Sustainable Head Office!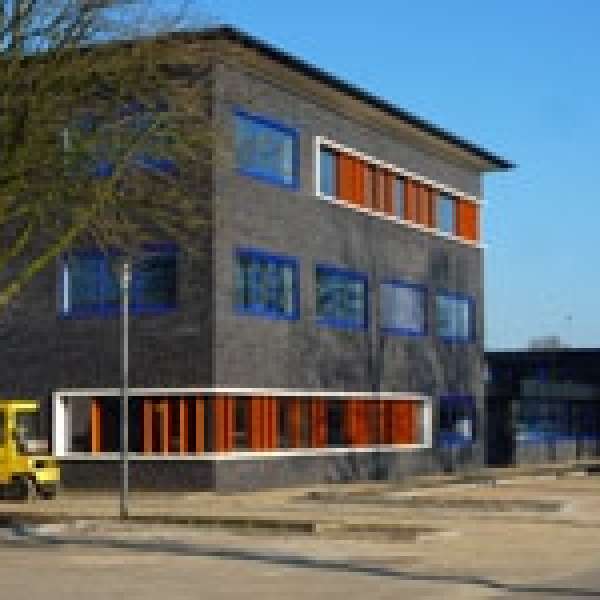 News & Blog
5 Sep 2011
On Monday 7th February, Falco moved into it's new Head Office in Vriezenveen in the Netherlands. The Dutch cycle parking and street furniture manufacturer has been trading for almost 60 years and due to strong growth over the last five years decided to consolidate all it's Dutch operations into a single integrated European facility.

The new, architect designed facility, is purpose built to meet the current and future needs of the expanding business of cycle parking and street furniture design. The new building also boasts a number of Environmentally friendly features including: automatic lighting, energy efficient climate control and high levels of insulation.

The new head office provides the much needed space in order for several departments to become integrated into one coherent new building. The Marketing, European Sales, and Commercial functions are now integrated with the Product Design and Manufacturing departments to speed up communication and product development.

Said Martin Reuvekamp, Sales and Marketing Director, "The architect firstly considered building an additional floor on top of the previous head office, however this was quickly ruled out due to the design of the office and the fact that the daily operations would have been affected so much. The decision to build an extension from scratch was then outlined and proved to be the ideal form of expansion that we required."

One of the principles of the new head office was to create a sustainable building to become more environmentally efficient, not in materials alone but for our employees as well. The building is manufactured from sustainable and energy efficient materials, a good example being the energy-efficient climate control and the very high insulation values of the building. The architect ensured that the extension met the same colour and aesthetical looks from the existing building in order to create a co-ordinated, matching theme. We look forward to inviting some of our clients to visit the new facility over the coming years!