Falco's Finance Manager Passes CIMA Operational Level Exam!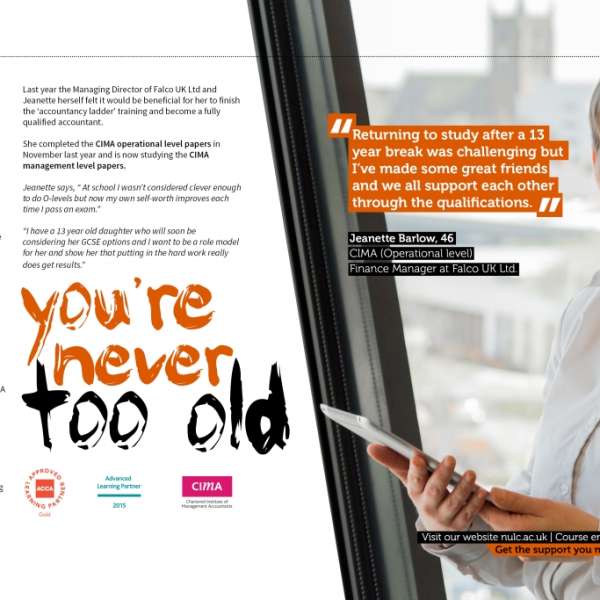 News & Blog
24 Jun 2016
Falco's Finance Manager, Jeanette Barlow, has passed the CIMA Operational Level Exam as part of the Chartered Institute of Management Accountants course! This leaves Jeanette, who has been studying at college for the past three years, with a major leap forward in terms of skills as she enters her final year at college.
Pictured attached is Jeanette, who was asked to take part in a case study for the college prospectus to demonstrate that all ages are able to undertake and pursue further education.   
As mentioned in the case study, Jeanette studied business and finance as part of her Youth Training Scheme when she left school then progressed to the AAT course to become a part-qualified accountant. Last year both herself and Falco's Managing
Director agreed it would be beneficial for her to finish the 'accountancy ladder' training and become a fully
qualified accountant.
Jeanette mentioned: "Falco has backed me all the way through my studies and it's a great example of how Falco
supports all it's staff with ongoing training and development." She added, "I am very grateful to Falco, both here in
the UK, and at Head Office, for this opportunity to finish a long standing study plan".
All of the Falco team would like to thank Jeanette for all of her hard work demonstrated over the past three years
and our best wishes and support for her final forthcoming year!