FalcoLok - Bin Store / Cycle Store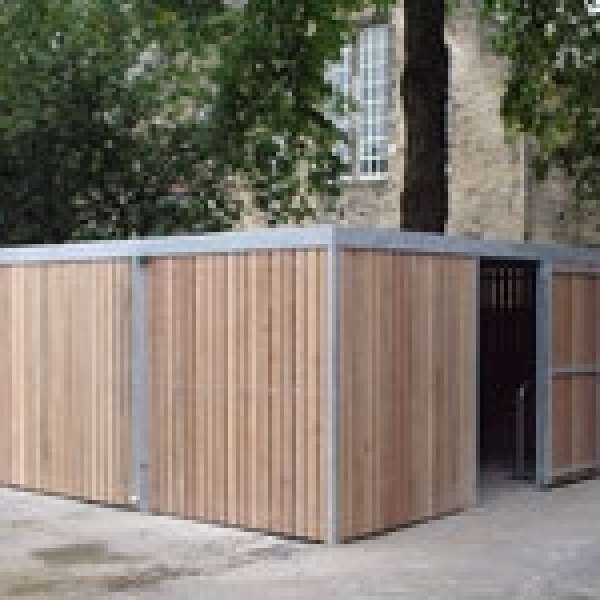 News & Blog
5 Sep 2011
The FalcoLok range of products are bolt down making them simple and quick to install. They are also available in a range of claddings – hardwood slats, corrugated aluzinc sheets, pierced steel sheet or wire mesh.

All steelwork on the FalcoLok series is hot dip galvanised to BS EN ISO 1461 and can be additionally powder coated in any of the 192 RAL colours if required. The roof sheets on the FalcoLok series are aluzinc, creating a robust and long lasting store.

Used by many local authorities as well as on private sites, the FalcoLok range is a unique storage solution offering great aesthetic qualities where a utilitarian store is required to not just house equipment but also to look good and blend in with the overall design scheme.
All doors are supplied with a Euro profile cylinder lock for added security and can be arranged in either a single or a double arrangement.