Falco's Cycle Parking & Street Furniture Station Collection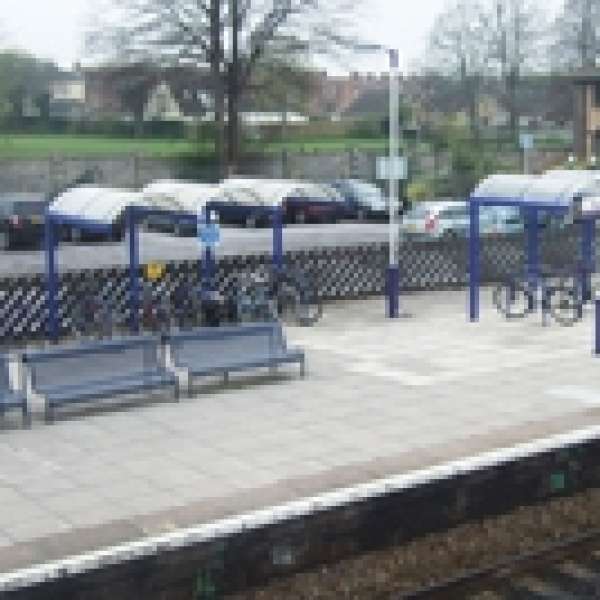 News & Blog
5 Sep 2011
Station Cycle Parking & Street Furniture
Falco are completing more and more work for transport hubs such as railway, bus and tram stations throughout the UK. Recent cycle parking projects at Stoke-on-Trent for Virgin Trains, Leeds CyclePoint for Northern Rail/Network Rail and at Stanford-le-Hope for C2C, demonstrate the flexibility of Falco products for the transport and rail sectors for providing high quality and high density cycle parking installations.

FalcoLevel Two Tier Cycle Racks
The FalcoLevel high capacity cycle parking rack is a very innovative and user friendly cycle parking system which allows the accommodation of twice as many bikes in the same area as any standard cycle rack. Increasingly being used for railway stations across the UK where accommodation for high density bicycles will be required. Examples of such installations can be found at Southend, Colchester and Leeds railway stations.

FalcoSafe Cycle Parking Lockers
The FalcoSafe cycle parking locker is a robust cycle locker that is purposely built to accommodate cycles at transport hubs and stations. The FalcoSafe is a robust and secure cycle parking unit and comes in two standard sizes; one for cycles and one for mopeds. The bicycle or moped is protected within the cycle locker from the destructive effects of vandals and weather. Ideal for stations or any other public area due to the compact nature of the cycle parking locker and the ability to accommodate maximum cycles within any restricted space.

Cycle Racks and Cycle Stands for Railway Stations
Through the diversity of our complete cycle parking range you will find a variety of products that meet your exact railway station requirements and offer the secure accommodation that commuters and travellers expect. From a simple cycle parking unit such as a Sheffield stand to a multi storage cycle parking station, the possibilities are endless allowing more choice and inspiration to meet your cycle parking railway station requirements.

Complete Street Furniture Range for Railway Stations
Falco's street furniture collection covers all aspects of railway station requirements including seating and benches, picnic tables, litter bins, bollards, ash trays and planters. All of which provide the same benefits as our cycle parking range including rust, graffiti and vandal resistance to provide maximum durability throughout the busy commuter traffic.

Cycle Parking Design for Railway Stations
In addition Falco offers a bespoke design service so that a cycle parking system or can be adapted to fit any railway station scheme along with free site surveys from your local sales manager. CAD layouts and schematics, plus NBS plus product technical data sheets are available in PDF format to make your cycle parking and street furniture specifying easier.