Falco Wins TfL Cycle Parking Framework Contract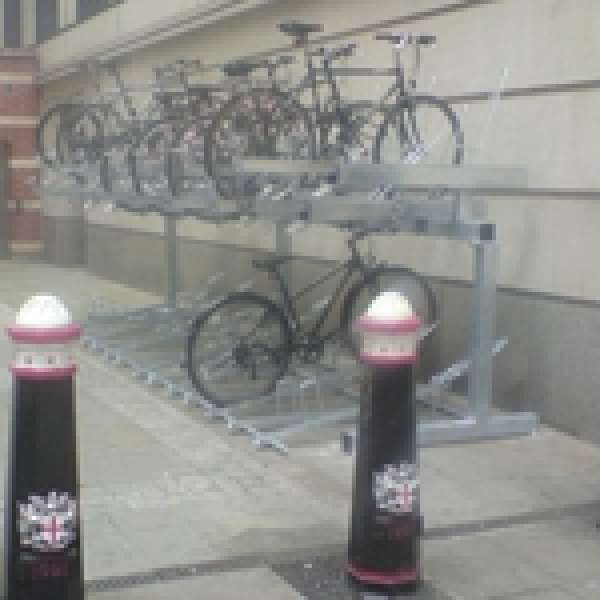 News & Blog
5 Sep 2011
Falco TfL Cycle Parking

Falco UK Ltd, one of the UK's largest suppliers of cycle parking systems and street furniture has secured a framework contract with TfL (Transport for London) to support the Barclays Cycle Superhighways and other TfL workplace initiatives. TfL are responsible for implementing the Cycle Superhighways project which targets the traffic management sector by promoting cycling across London in order to reduce congestion, ease over crowding on London's public transport and to promote the objectives of the major of London's transport strategy.

The framework contract enables Falco to supply it's range of robust cycle shelter compounds and two tier high capacity cycle parking racks to meet the needs of the pre-approved businesses in order to encourage cycling amongst their employees as an environmentally friendly and cost effective mode of transport.

Falco Cycle Shelter Compounds – Low Cost

Falco's range of robust cycle shelter compounds provides the shelter and secure accommodation of bicycles that cyclists expect. Particularly useful in public and high density locations where a maximum amount of bicycles will need to be accommodated. The entire range of cycle compounds have been designed to provide minimum maintenance after installation, as we believe the ongoing cost of ownership of a Falco product should be nil or negligible to the client. There are many project images available from our entire cycle compound collection so do get in touch with us!

FalcoLevel – High Capacity Two Tier Cycle Parking

As the issue of encouraging more sustainable transport gathers pace, it's important that sufficient levels of cycle parking are available to support this requirement. The FalcoLevel cycle rack has been designed where floor space is at a premium, this can be most practical at busy transport hubs, such as train and bus stations where cycle parking facilities may be limited. The FalcoLevel cycle rack accommodates twice as many bicycles in any space compared to any traditional cycle rack and boasts a robust construction to situate in any public area.

The aim of the Barclays Cycle Superhighways Project is to enhance the general cycling conditions and cycle parking facilities that are currently available and to sustain cycling amongst commuters who have not considered the high benefits of cycling to and from work.

For more information about Falco cycle compounds or our FalcoLevel high capacity two tier cycle parking system, please contact our helpful sales team on (01538) 380080.