Falco – UK's Leading Street Furniture Suppliers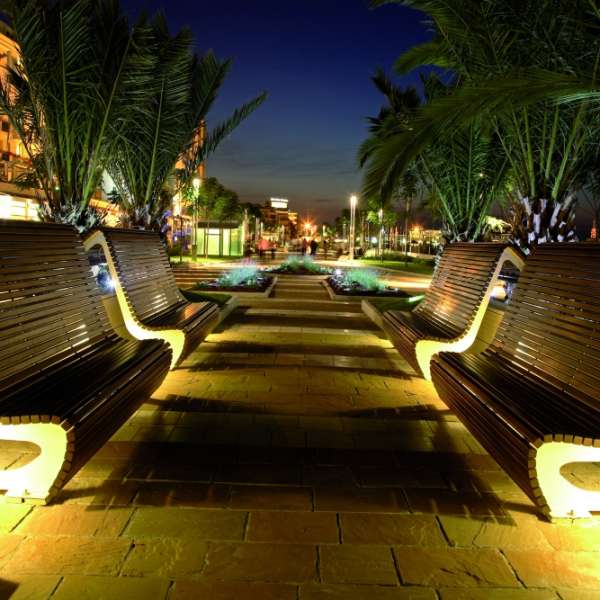 News & Blog
23 Jan 2012
Falco has come a long way since 1951 when the founder, F. Friesacher - the grandfather of the present owner established the company by manufacturing wheelbarrows and tar carts. Since then the business has followed an on-going strategy of development which has resulted in the core of Falco's present activities: a complete range of street furniture for buildings, streets, parks, and urban environments.
Now as one of the UK's largest street furniture suppliers, Falco continues to develop a wide range of design-led products. Whether your project is on a budget or design is an issue, Falco's comprehensive collection includes all aspects of street furniture to accentuate any scheme or specification.
Falco's Specifiers Range
Our specifier's range of street furniture is designed for projects on a budget, yet still combines quality with design. The collection includes a full range of seating available in various materials including treated hardwood, hardwood, granite, cast iron and galvanised steel.
A complete collection of cost-effective litter bins are also included within the range with materials ranging from treated hardwood, pine, treated steel and stainless steel. Other products include a complete collection of tree grilles, planters and ashtrays.
If that was not enough, many key products within the specifiers range are now kept in stock and are available for quick delivery!
Key Products Include:
NeoBarcino Seat
The NeoBarcino seat is a very cost effective range of street furniture that correlates paramount quality and a great utilitarian design. The seat mixes futuristic arm rests with traditional wooden slats. A new design to the Falco portfolio, the NeoBarcino brings a fresh European feel and is ideal for modern developments and locations whether public or private, urban or country.
Ergo Seat
The Ergo range includes a standard seat, long seat and chair and all three variants are manufactured from wooden slats and cast iron legs. The wooden slats are treated with a Lignus treatment and the cast iron legs are treated with a Ferrus treatment - a patented finish which meets UNE-7253 salt fog test. The Ergo seat is now held in stock and is available for quick delivery!
Salou Litter Bin
Based on 24 wooden slats, the Salou litter bin has a country feel and looks particularly at home in any park, garden or playground. As one of our most cost-effective litter bin designs, the Salou litter bin still combines quality with design and is kept in stock for immediate dispatch!
Sol Tree Grille
The Sol Tree Grille is very similar to Falco's Tradition tree grille and provides a great solution for any tree root protection. With many different dimensions and an aesthetic design - the Sol tree grille is also kept in stock and available for immediate dispatch.
Rectangular Planter
As the name suggests, the planter is rectangular in shape with four diagonal stands to support it on the floor. Manufactured from cast iron and treated with a Ferrus treatment, the Rectangular planter provides cost-effective planter options.
For more information about Falco's street furniture ranges, please contact our proactive sales team on (01538) 380080, alternatively our street furniture brochure can be requested HERE.