Falco Supports Red Nose Day and Race for Life!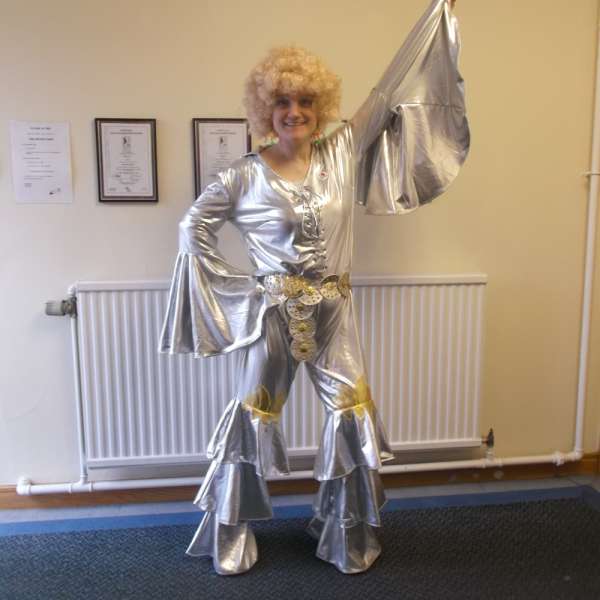 News & Blog
25 Mar 2013
Falco has been a strong supporter for a number of charities in recent years, therefore it was only natural for us to help raise money for two more key charities in 2013:
Comic Relief
Last week our Accounts Manager - Netty Barlow helped to raise over £100 for Comic Relief by dressing up as a 1970's Disco Diva! The Falco team sponsored Netty as well as organising a series of other fund raising activities to raise money for the worthwhile cause. Netty said 'When it was suggested that I dress up this year for Comic Relief, I was a bit nervous, especially as the rest of the staff in the office were allowed to decide what I was going to wear. Last Comic Relief I dressed up as a pirate, so I thought that the suggestions this year would be even more outlandish. Fortunately for me, I was able to wear my normal Saturday night "going out" clothes, so didn't have to buy anything new. I like to support Comic Relief and as I'm the only one daft enough to dress up, it's the best way I can "do my bit. Thanks to all those who sponsored me'.
The image attached shows Netty's vibrant disco diva costume design!
Race for Life
The intrepid Falco ladies are taking part in the Race for Life event at Tatton Park in Cheshire on the 29th June to raise money for Cancer Research UK. Helen Lyall a member of our sales team said 'Race for Life is an event close to our hearts, mine especially as My Step Mother, My Auntie and my Godmother have all had Breast Cancer and survived it. We all no somebody who has had cancer and I am running this to raise money which will go towards funding the ground breaking research to improve detection and increase survival after breast cancer diagnosis".
If you would like to kindly sponsor our Falco ladies to do the Race for Life, please visit our Just Giving page.