Falco Staff Celebrate Over 40 Years Service!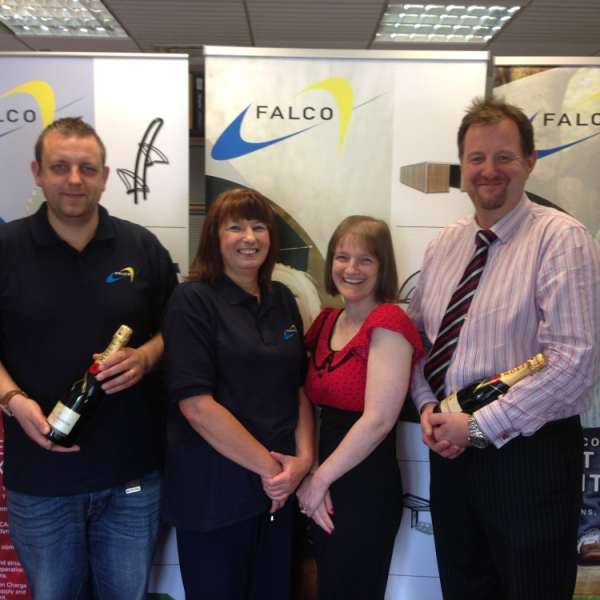 News & Blog
24 Jun 2013
Four members of the Falco management team are celebrating over 40 years of service in the cycle parking and street furniture industry! Managing Director, Jeremy Green, presented the long service awards and champagne at a presentation morning last Friday.
The four members include Accounts Manager, Jeanette Barlow, who joined Falco back in January 2002, Sales Office Manager, Bryan Duggan, who joined back in August 2003, Contracts Manager, Anne Byatt, who joined in May 2003 and Technical Sales Manager, Dave Inman, who joined the company back in June 2003.
Jeanette Barlow who is celebrating her 11th year added "I can't believe I have been here for over 10 years. Systems have changed, people have changed, the job has changed, but what remains the same is the camaraderie between myself and my work colleagues, which makes coming to work every day a pleasant experience".
Bryan Duggan who has been working as Falco's Sales Office Manager for the past 10 years added "When I first applied for the job at Falco, I'd never have thought that I would be fortunate enough to still be working for them 10 years later. It's been a fantastic career for me getting the opportunity to meet and speak to lots of different people with the opportunity to travel to Holland. I hope I'm fortunate enough to work for at least another 10 years at Falco".
All of the Falco team would like to take this opportunity to thank Jeanette, Bryan, Anne and Dave for their long term commitment and continued service.