Falco Robots Create Two Tier Cycle Racks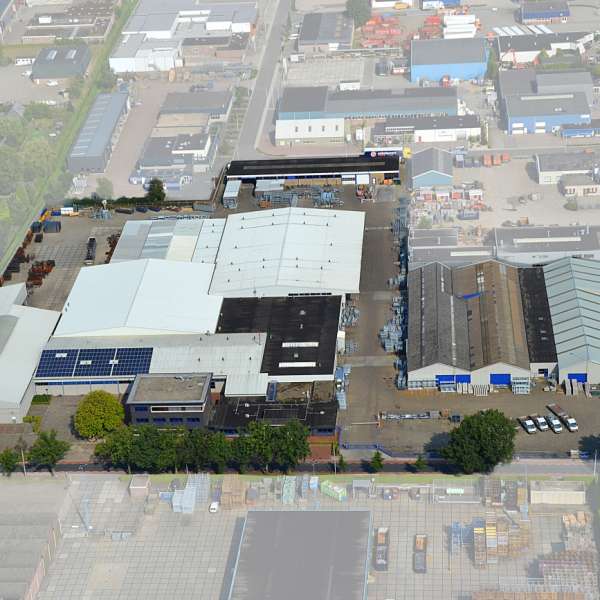 News & Blog
16 Dec 2016
Falco Invest in the latest CAD/CAM Robots!
What's the difference between Falco and other cycle parking companies? Watch this video to find out!
The answer of course is that Falco manufactures it's own products, in it's own manufacturing plant.
The latest addition to Falco's carbon neutral production facility is £250k in a pair of Yaskawa CAD/CAM robots. This is just the next generation of investment in the ISO 9000 and ISO14001 accredited facility. Production Manager William Flim noted "A few years ago the management at Falco decided to benefit as much as possible from one of our core strengths; our own production. But to do so we realised we needed to invest in new machinery and new facilities".
The first major purchase was a 3m x 1.5m Soitaab hypertherm plasma cutter in 2009, quickly followed by a Ø60mm automated tube bending machine for the manufacture cycle stands. The following year in 2010 these were supplemented by a steel tube rolling machine capable of rolling up to Ø90mm of stock. A second wave of investment started in 2015 when the company recognised the need to improve the manufacturing of shelters and canopies and invested £600k in a fully automated Adige lt722d 2.5 kW CO² tube/box section laser cutting machine. By this time things were beginning to get 'clogged' on the 35,000sqm site and so the company held a strategic review of the whole manufacturing facility and the decision was taken to build a brand new state-of-the-art €1m welding shop.
This new build 3,000sqm facility houses the latest welding smoke exhaust system with integrated adiabatic cooling and gas powered heating management system. With the new factory, Falco has also invested significant funds and effort in CO² reduction with the installation of LED lighting and Solar panels on the roof of the new building (with more solar panels to be installed in 2017). This is of course where our two new robots live building the latest FalcoLevel Premium+ two tier cycle racks as part of the high quality portfolio of cycle parking and street furniture products.
As William says: "We make our own products, we know where every nut and bolt comes from and can trace the life of every part", he added "but now we're also investing not only in machines but also in new methodologies and moving into LEAN manufacturing to eliminate further waste and focus more on value".
But is that it for new machinery? "Oh no" says William "In the near future, probably 2017 we hope to welcome an automatic cut-bending machine, this will help with the large round steel sections which we currently cut by hand and bend one by one … investment is an ongoing process, it will never stop!".
For more information about Falco's state-of-the-art manufacturing facility or any product from our cycle parking or street furniture collection, please contact our helpful sales team on 01538 380080.