Falco Raise Over £800 at Macmillan Coffee Morning!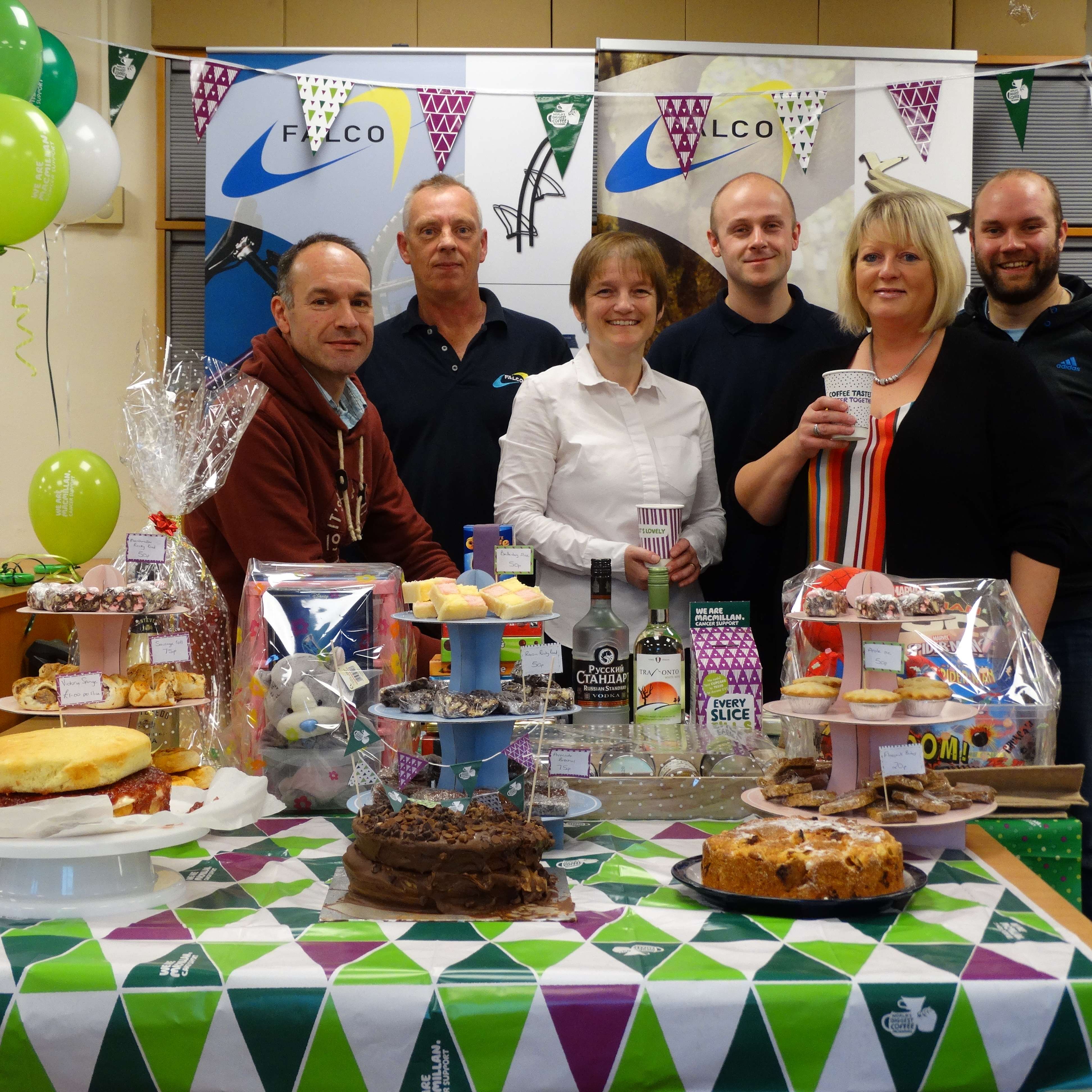 News & Blog
31 Oct 2017
Falco cycle parking employees put their baking skills to the test and took part in the National Macmillan Coffee Morning on the 29th September raising over £800 for Macmillan Cancer Support!
The day was filled with coffee and cake with some fabulous creations baked by colleagues including Rocky Road, Flapjacks, apple strudel and a flagship 'melt in the mouth' rich chocolate cake. A raffle was also organised to compliment the cakes with some fantastic prizes up for grabs.
The event was organised by Accounts Manager, Jeanette Barlow, who added "This year, instead of running the Race for Life, we decided to do the Macmillan Coffee Morning as it was more inclusive for all the staff and their  family and friends too. I am proud to have helped to raise funds for such a worthy cause, and to have been able to  eat plenty of cake along the way! Some of the staff were even lucky enough to win some of the donated raffle prizes, which included a chocolate hamper, bottle of wine, bottle of prosecco and two toy hampers".
Macmillan Cancer Support gives both practical and emotional support as well as valuable advice for people affected by cancer, right from the moment of diagnosis, through to the treatment and aftercare.