Falco is Proud to Support Leek Town U10 Girls Football Team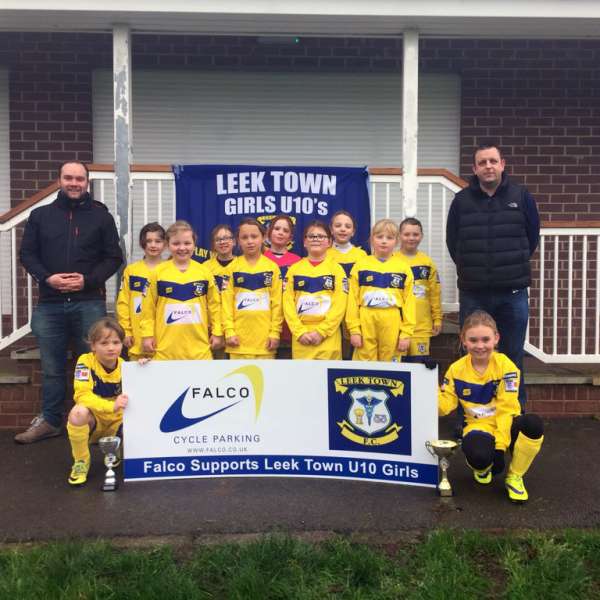 News & Blog
25 Jan 2016
Leek Town Under 10 Girl's manager, Landen Burton, initially approached Falco to see if we would be willing to sponsor the teams new season away shirt.
Bryan Duggan, Sales Office Manager at Falco was keen to support the local grass roots football team which will remain in place for two seasons. Falco officially unveiled the away shirts at a presentation morning on the 9th January, before Leek Town went on to thrash Stafford Town Rangers 9-1!
Bryan added "After being approached by a local football team it was quickly decided that we could help. Although we have no connections with the team, we felt that we had the opportunity to make a difference. Most of the Falco employees are local and it could be their daughters who could benefit in the future from this kind of sponsorship. Grass roots football is fantastic and the individuals who work so hard to keep the teams running rely on support from local businesses.
Leek Town U10 Girls Manager Landen Burton added "We can not thank you enough for the away kit that has kindly been sponsored by your company. The logo looks great and I'm sure will create awareness of your companies products and profile, not just in Leek but also throughout Staffordshire on our away travels.We are also entering tournaments in Lancashire and Cheshire in the closed season and we intend to use the kit for 2 seasons".
Falco were grateful for the very warm welcome that we received when we handed over the new shirts. We wish the Leek Town U10 Girls all the best for their current season and look forward to supporting them again in the future.