Falco is just the Ticket!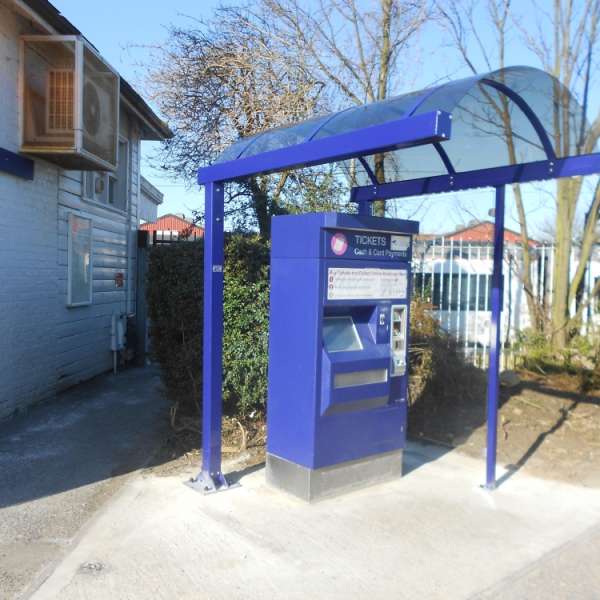 News & Blog
1 May 2013
This is the FalcoRondo ticket canopy recently supplied and installed to Shoeburyness Railway Station in Essex on behalf of c2c Rail. The new self supporting canopy provides fully sheltered accommodation for the ticket dispenser whilst allowing maximum accessibility from any angle. The FalcoRondo canopy was chosen for its open, spacious and cost-effective design. The images attached show the new addition powder coated in RAL colour 5022 - Night Blue.
Key Features
The FalcoRondo is a cantilevered door canopy made up of two supports fastened to the wall with roof panels in either polycarbonate or acrylic. The side beams of this door canopy also act as the gutter, and are equipped with rainwater spouts. Ideal as a cantilevered door canopy for entrances or ATM machines or a self supporting shelter for car park and rail ticket machines.
Cantilevered or self supporting options.
Optional wall panels with gutter and rainwater spouts.
Light and spacious design.
Optional powder coating options available.
Manufacture, supply and installation services available.
For more information about the FalcoRondo door canopy, please contact our technical sales team on 01538 380080.