Falco Hits the 40,000 Mark for Two-Tier Cycle Racks!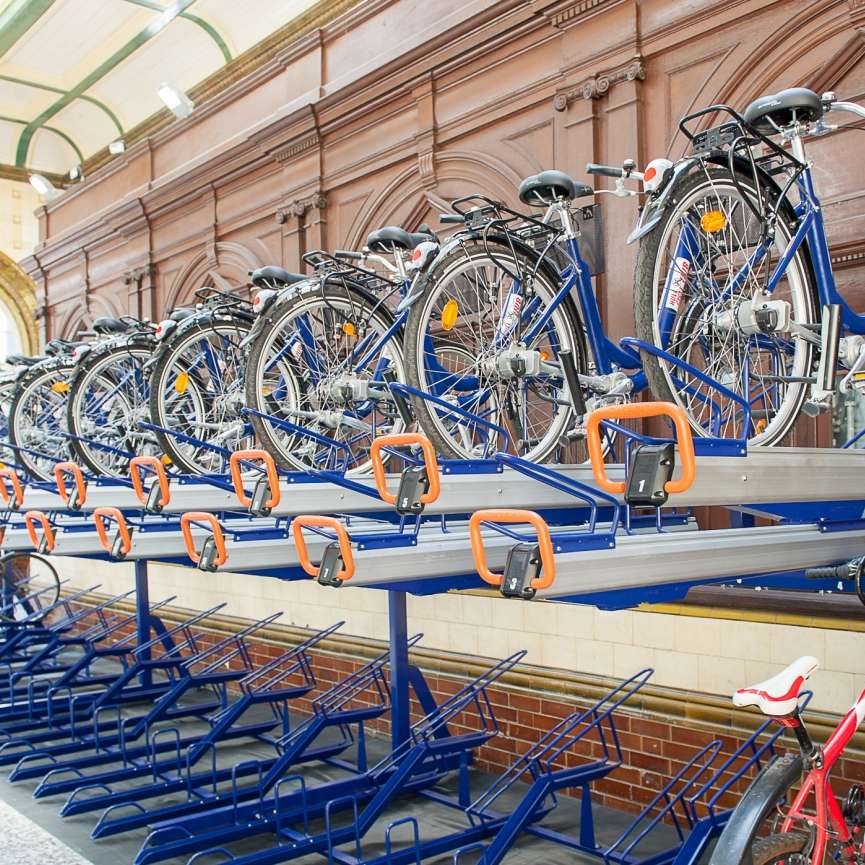 News & Blog
18 Dec 2015
Falco has manufactured and installed over 40,000 FalcoLevel two tier cycle parking spaces to hundreds of locations and landmarks through-out the UK and Europe. Originally designed to accommodate twice the number of cycles compared to any other traditional cycle rack or stand, the FalcoLevel is now one of our best selling cycle rack designs!
Our two-tier racks can be found at hundreds of key locations throughout the UK and Europe including Hull Cycle Hub, Manchester's Oxford Road Station, Mini Holland cycle hubs in Waltham Forest, 700 spaces for Airbus Aircrafts in Filton, Heathrow Airport, the UK's largest CyclePoint at Chelmsford Railway Station utilising 1,000 racks. The FalcoLevel cycle rack can also be found in the UK's first cycle hub at Leeds City Station, plus a revolutionary 390 space cycle hub in Stockholm as well as Bristol Parkway Railway Station, Colchester Railway Station and Stoke-on-Trent Railway Station to name just a few.
The FalcoLevel can accommodate all types of cycles, such as mountain bikes and town bikes, plus they can be chained to the FalcoLevel in numerous places for extra security.
Once placed into the two tier cycle rack, the bicycle is well supported by the wheel channels and the back wheel is stabilised by a gutter to lock the bicycle firmly into the FalcoLevel.
This FalcoLevel is excellent for space saving as the cycle stands are compact with optional space saving centre to centre distance of 375 mm or a more spread out 400mm.
For more information about the innovative FalcoLevel two-tier cycle rack, please contact our technical sales team on 01538 380080.