Falco Exhibit Cycle Parking Systems at Cycle Show 2010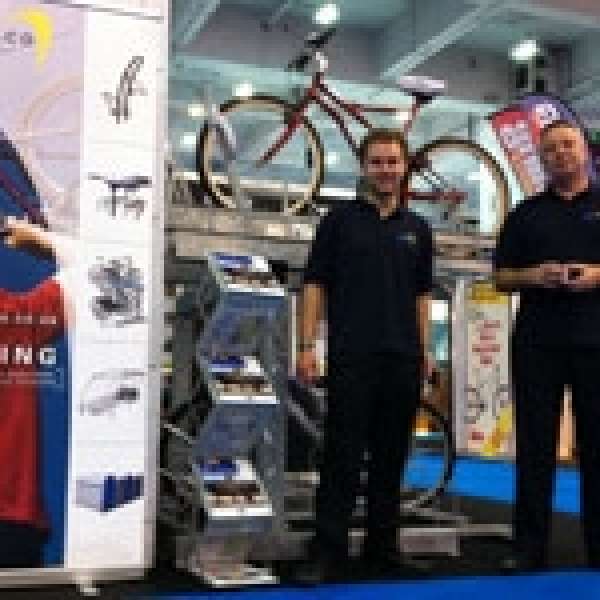 News & Blog
5 Sep 2011
Falco had an excellent visit to the London Cycle show meeting up with some very enthusiastic cyclists as they strolled their way through the dynamic event at London's Earls Court last week.

As visitors enjoyed the show, upgraded their bikes and participated in a variety of different obstacle courses, Falco was given the opportunity to emphasise the large amounts of cycle parking solutions available to meet all budgets.

As Falco continues to support cycling we thought it was only natural to exhibit at the Cycle Show 2010, displaying two of our newest cycle parking products – FalcoLevel-Pro and the FalcoIon, to enhance the wide variety of options available to meet all cycle parking requirements.

The FalcoLevel and FalcoLevel-Pro are our most popular two tier high density cycle parking range, designed to accommodate twice as many cycles in the same area as any other standard cycle rack. As its popularity significantly increases, recent installations can be found at the Leeds Cycle Point where 300 cycle parking spaces have been supplied along with a further 262 at Colchester railway station. These 2 examples give an insight into the popularity of the cycle parking system as they help to promote the sustainable mode of transport.

The FalcoLevel(Pro) is an enhanced version of the standard two tier system with the added benefit of gas springs to ease the process of lifting.

The FalcoIon – a revolutionary cycle parking facility designed to accommodate the new trend of electric bicycles was also exhibited at the show. The FalcoIon is a new and innovative cycle rack in Falco's range of cycle parking products. To keep pace with the changing face of cycling, developed with a combined charging point and cycle rack for electric bikes.

Using over 50 years of experience, we have designed a cycle rack which is perfect for use with modern electric bikes, making it easy to park your bike and then just as easy to charge up your batteries! The cycle rack also includes a locking eye to enable the cycle frame to be locked securely and safely to the stand, allowing reassurance during your busy working schedule.

For more information about our cycle parking facilities or to request a full product brochure, please call our sales team on (01538) 380080.