Falco Cycle Parking RIBA Accredited CPD Presentation Now Available Remotely
News & Blog
4 Aug 2020
Falco has been delivering RIBA Accredited CPD seminars for a number of years and we are pleased to announce that these are now available via remote video link through MS Teams, Zoom, Google Hangouts or any other live video collaboration platform.
They have been used to help architects, designers and planners with the cycle parking element of scheme developments and understand the key issues involved in providing optimum cycle parking facilities. This RIBA approved CPD seminar gives a full overview of the issues involved in designing and specifying cycle parking whether in the public realm or for private developments. The presentation in particular focuses on a number of bike parking issues including:
Understand cycle parking facilities.
Understand the development and growth of cycling as a mainstream form of transportation.
Understand planning requirements and guidelines.
Understand the design and specification implications of cycle parking, product styles and design solutions.
Understand some of the wider issues for the designer to consider along with the latest developments and technical advances.
As with all RIBA CPD seminars, the course has been thoroughly scrutinised by the RIBA panel and is accompanied with a number of video presentations, dialogue sheet and a RIBA approved certificate. Typically taking an hour, the presentation is an informal forum which allows participants to have a Q&A session about any of the content or any particular cycling design issues they may have.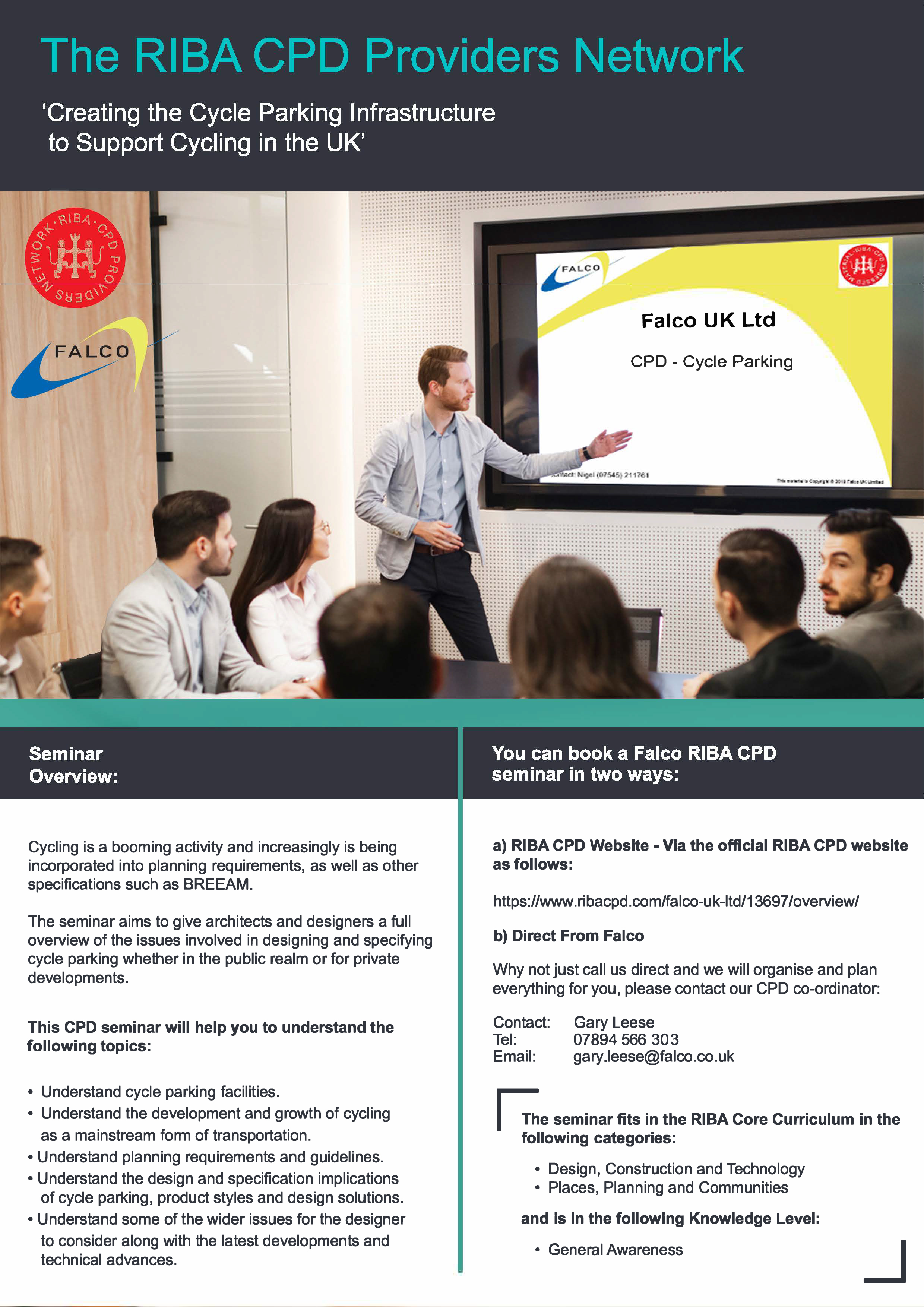 To book your FREE Cycle Parking webinar presentation, please contact our technical sales team on 01538 380080.