Falco Attends Bike Week 2014 at the Embassy of the Kingdom of the Netherlands in London!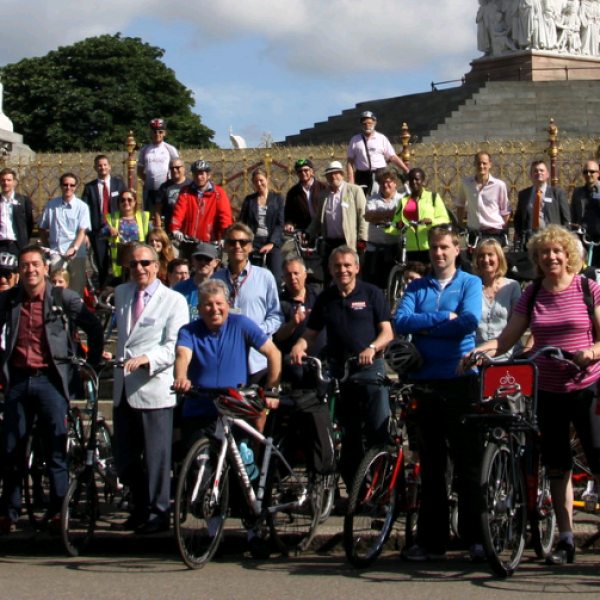 News & Blog
18 Jul 2014
Last month Falco attended the Bike Week 2014 conference at the Embassy of the Kingdom of the Netherlands at Hyde Park Gate in London. Bike Week is the UK's biggest mass participation cycling event for the second year running and provides a catalyst for encouraging people to use pedal power.
During a breakfast networking event guests were welcomed by Philip Darnton from the Bicycle Association with speeches from Transport Minister Robert Goodwill MP, a warm welcoming speech by the Dutch Ambassador Laetitia van den Assum and a presentation by Kaj Mook of Abellio / Merseyrail's cycle scheme Bike & Go were addressed to a room of 50+ industry professionals.
After breakfast a Parliamentary bike ride to Westminster took place with Bike & Go providing cycles for those without bikes. Representatives of all 3 major parties listened to the views and concerns of those in the room lobbying for better cycle provisions on the streets of London.
The guests included MPs, the Department for Transport, Cycle campaigners from Cycle Nation, Sustrans, journalists, Metropolitan Police cycle squad and many more individuals interested in the pedal-powered community.
For more information on the Dutch way of cycling, please contact our helpful sales team on 01538 380080.