BSEC Exhibition Review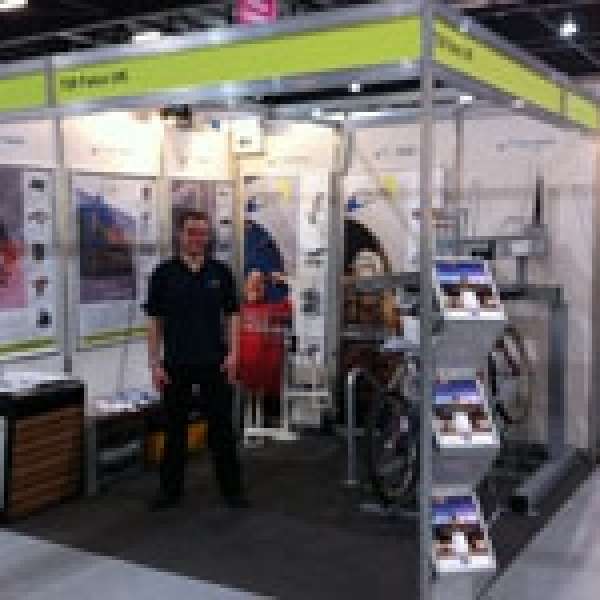 News & Blog
5 Sep 2011
Falco had an excellent visit to the London BSEC exhibition, meeting up with some very enthusiastic architects and designers as they progressed their way through the dynamic event at London's ExCel Centre last month. The Falco stand demonstrated the new Two Tier parking FalcoLevel-Pro cycle parking system receiving some excellent reviews.

As visitors enjoyed the show, attended the seminars and walked around the exhibition, Falco was given the opportunity to emphasise the large amounts of cycle parking solutions available to meet all user requirements. The new FalcoLevel two tier cycle parking unit and FalcoIon electric bike rack were included amongst our collection.

As Falco continues to support cycling as a way of becoming more active and increasing physical fitness, it was only natural for us to exhibit our range of cycle parking solutions at the BSEC exhibition in our attempt to encourage and inspire cycling amongst specifiers and designers.

The FalcoLevel and FalcoLevel-Pro are our most popular two tier high density cycle parking range, designed to accommodate twice as many cycles in the same area as any other standard cycle rack. As its popularity significantly increases, recent installations can be found at the Leeds Cycle Point where 300 cycle parking spaces have been supplied along with a further 262 at Colchester railway station. These 2 examples give an insight into the popularity of the cycle parking system as they help to promote the sustainable mode of transport.

The FalcoLevel (Pro) is an enhanced version of the standard two tier cycle parking system with the added benefit of gas springs to ease the process of lifting.

The FalcoIon – a revolutionary cycle parking stand designed to accommodate the new trend of electric bicycles was also exhibited at the show. The FalcoIon is a new and innovative cycle rack in Falco's range of cycle parking products. To keep pace with the changing face of cycling, the FalcoIon is developed with a combined charging point and cycle rack for electric bikes.

For more information about our cycle parking products or to request a full cycle rack product brochure, please call our sales team on (01538) 380080.