BREEAM Standards for Falco Cycle Parking Systems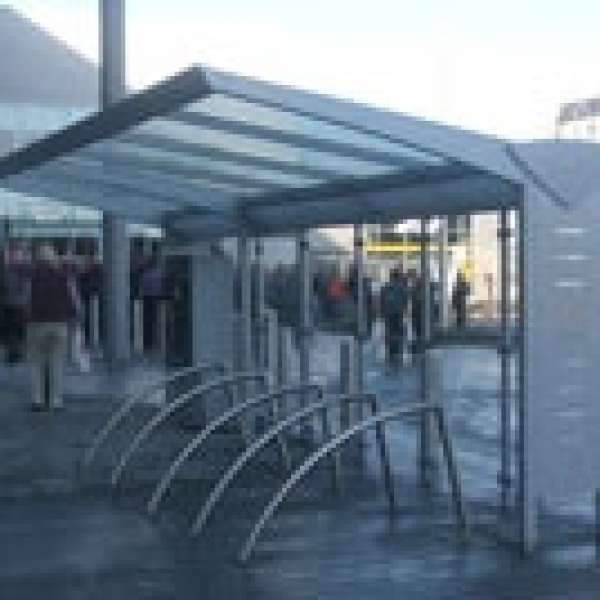 News & Blog
5 Sep 2011
Many buildings aim to be BREEAM approved by meeting certain design criteria achieving credits toward an overall rating. In the case of Tra 3 Cyclist Facilities, Falco cycle parking products enable specifiers, designers and developers meet the necessary standards for BREEAM approval/certification.

Requirements
Falco cycle parking systems cover the whole spectrum of BREEAM requirements in the area of 'Compliant cycle storage space'. Falco cycle shelters are available in a wide number of styles and sizes to meet all cycle parking requirements and there is a wide range of Sheffield stands and other cycle parking stands for cycle security.

Falco Cycle Parking Systems
Falco cycle parking systems offer a wide range of shelters, canopies and secure stores in a range of styles, finishes and budgets. All Falco products are robust and stylish to give years of service and high resistance to vandalism. The wide range of shelters, also complement the comprehensive street furniture ranges available, with matching co-ordinated products for many ranges including; seats, benches, litter bins, ash bins, tree grilles and planters.

Many of the products have useful design features such as integral drainage systems, plus there is a wide range of finishes and materials including: hardwood, wire mesh, pierced steel plate, glass and corrugated aluzinc sheets. All steel components are hot-dip galvanised to BS 1461 providing high corrosion resistance - also an ideal substrate for polyester powder coating - available in a choice of 192 RAL colours.

We also provide FOC site surveys, CAD layouts and schematics, plus product technical data sheets are available in PDF format to make specifying easier.