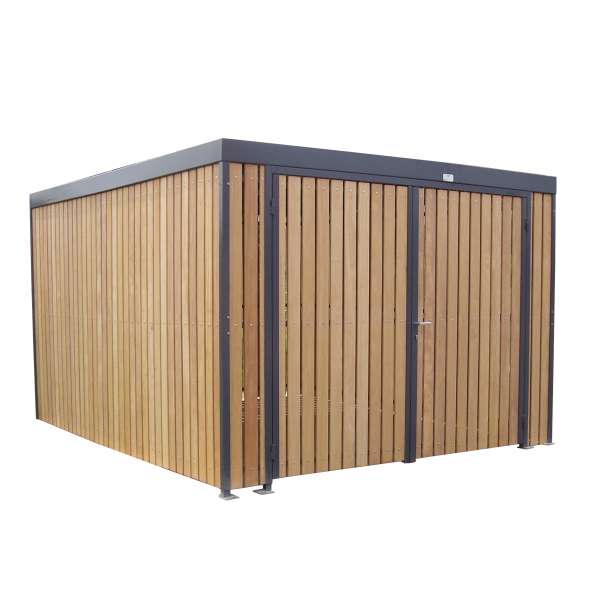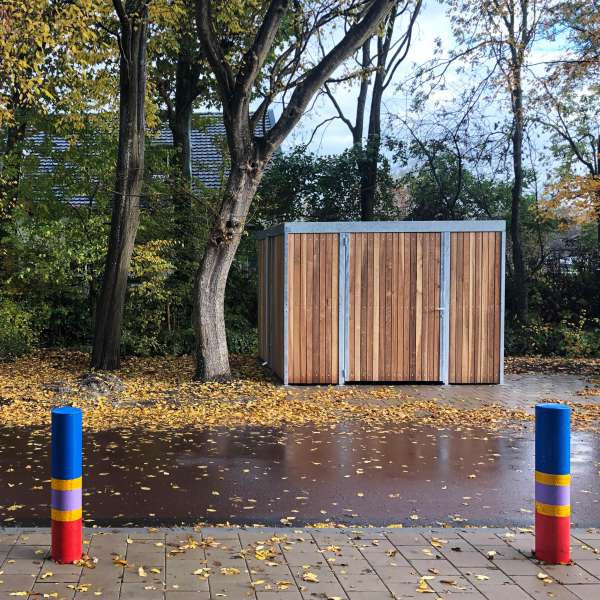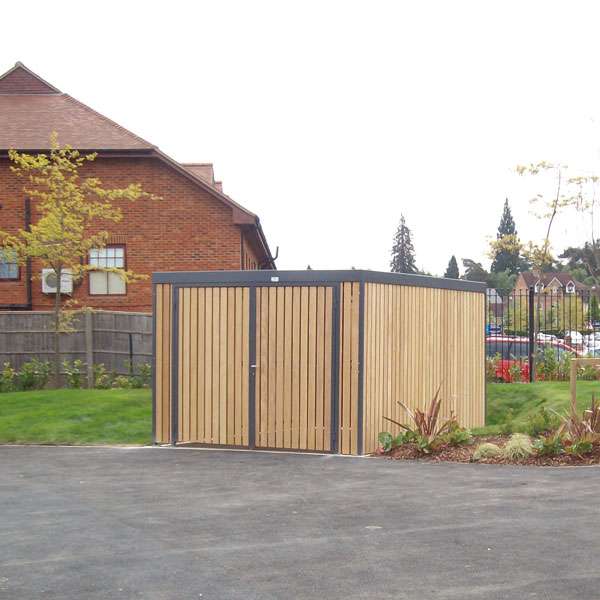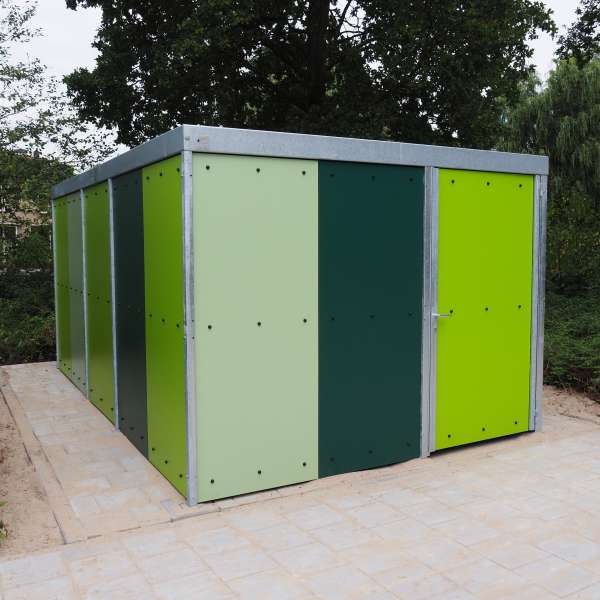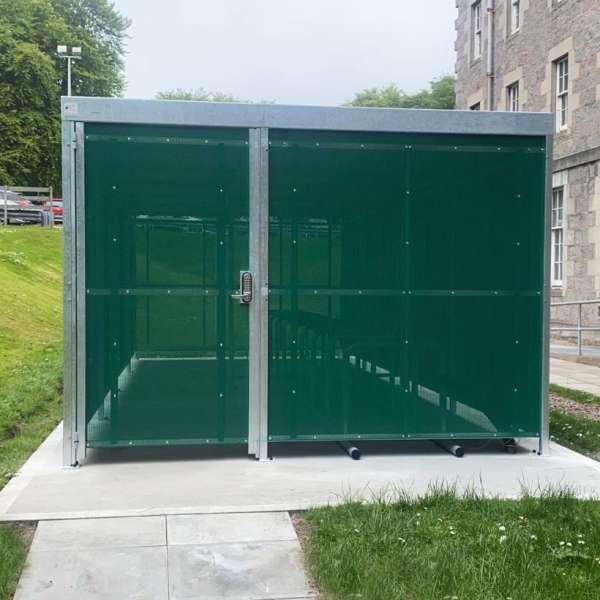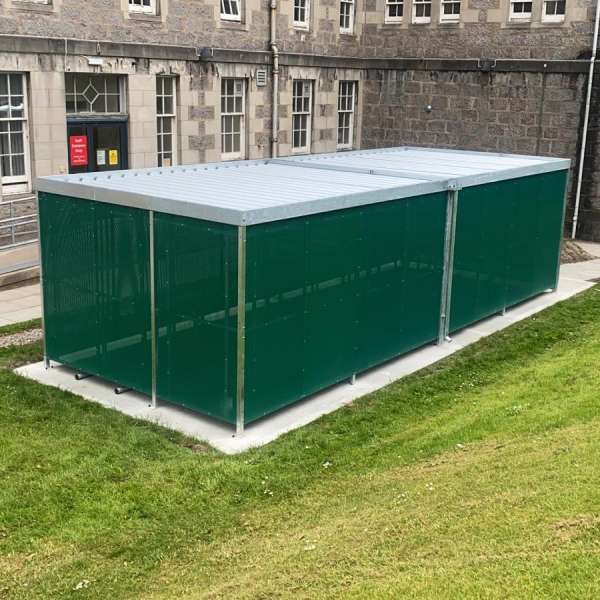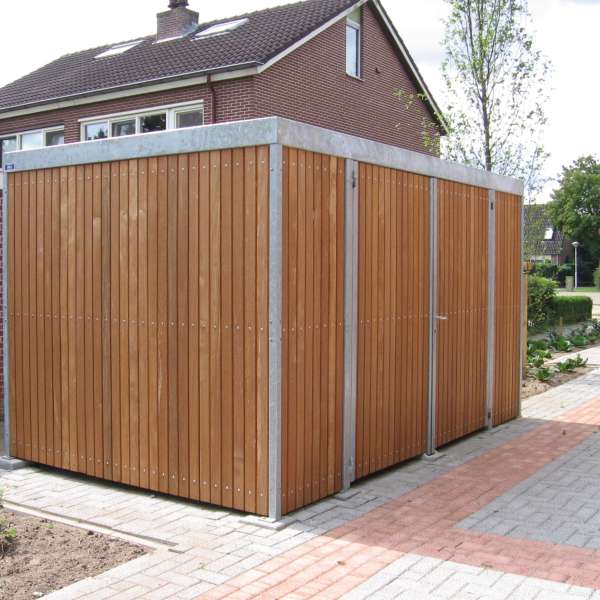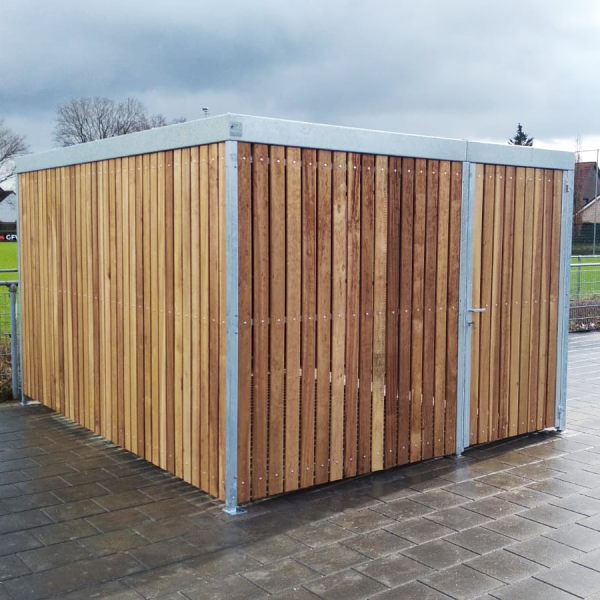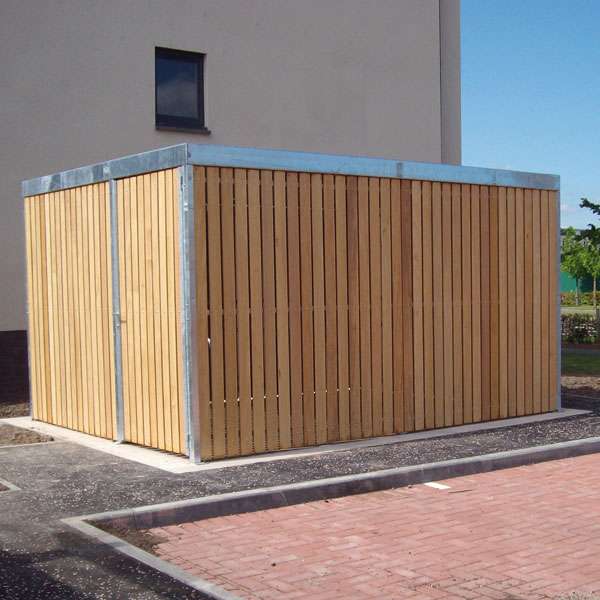 The FalcoLok-300 is a larger variant of the FalcoLok range measuring 3,120mm at the front and 3,980mm in depth. The total height is 2,250mm with a 2,100mm free head height. The door can be placed in various positions at the front or sides of the bin store.  
The roof sheets are standard 1mm thick aluzinc. All rainwater on the roof sheets are directed into a roof fascia which channels water to drainpipes for the dispersion of water at ground level.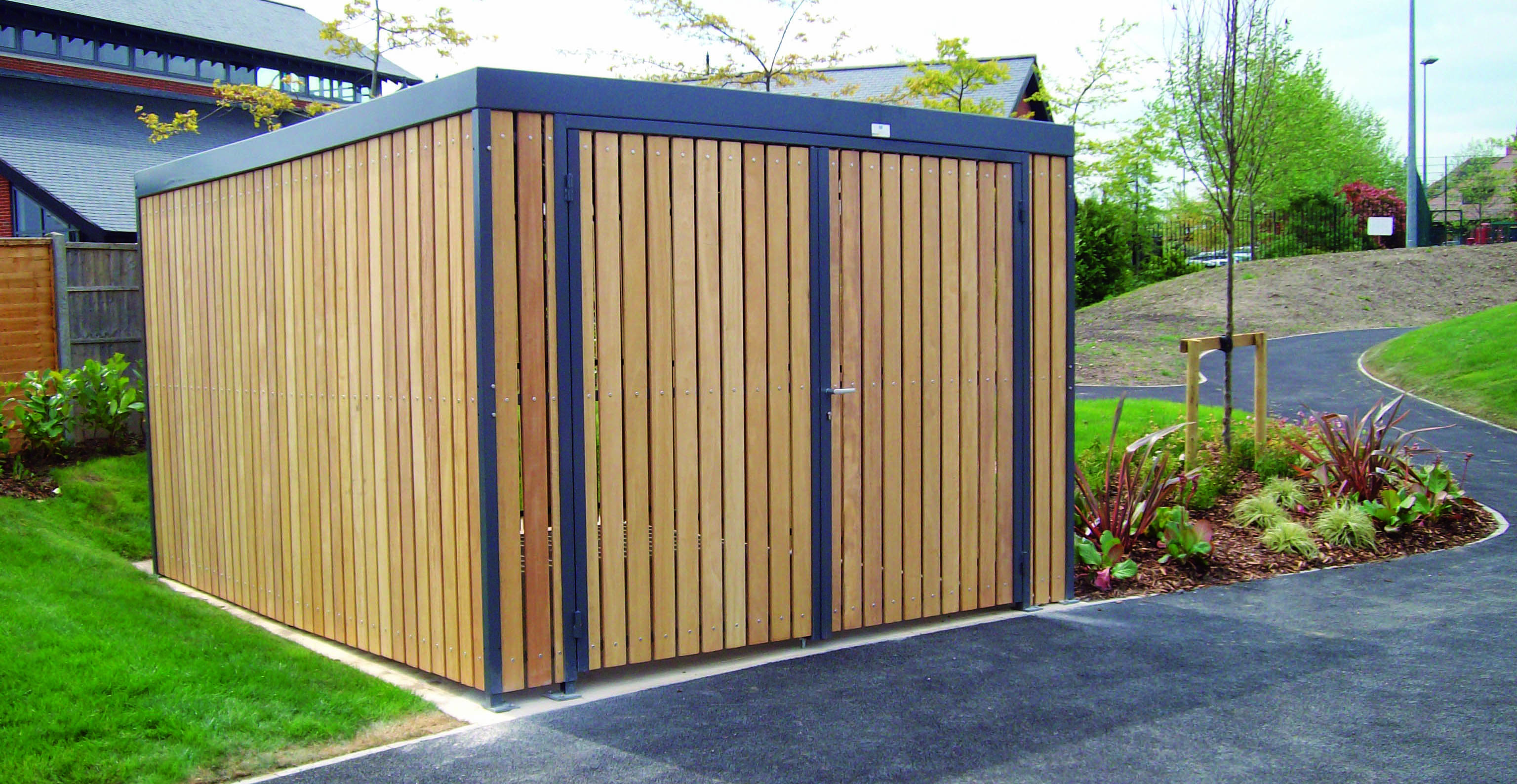 There are many modifications that can be made to the FalcoLok-300 bin store including:
Increasing the length / width of the bin store.
Cladding choices in over ten different options.
The relocation / addition of single and double doors.
The addition of a green sedum roof.
The relocation of drain pipes.
Branding / theme graphics to promote the bin store.
A variety of locking options including smartphone app access, fob, swipe card, hasp and staple, maglok and biometric locking.
Various lighting options in energy efficient LED or solar lighting.
The provision of CCTV security systems.
Addition of seating, benches, personal lockers, vending machines and information display boards.
Powder coating in any of the 192 RAL colours. 
The FalcoLok-300 bin store can be populated with a range of cladding options to suit individual design schemes. From traditional hardwood slats to spectacular Trespa panels incorporating an array of colours, design your bin store using any combination of the following cladding options:
FSC® certified hardwood slats positioned vertically or horizontally.
Shiplap cladding.
Welded Mesh vertical or horizontal.
Profiled Aluzinc vertical and horizontal
Corrugated Powder Coated Steel
Trespa panels incorporating an array of colour options.
Reinforced Safety Glass in clamps or frames
Polycarbonate Sheet
Pierced Steel
Perforated Plate
DPG Panels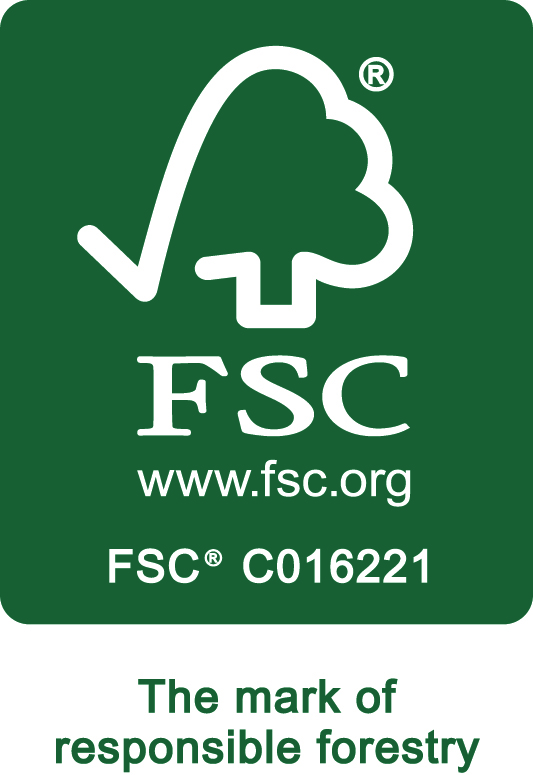 Alternatively all Falco products can be supplied as a frame only unit for the client to use their own series of cladding.
All steelwork on the FalcoLok-300 is hot dip galvanised and can be powder coated in any of the 192 standard RAL colours.
For over 30 years Falco has installed thousands of bin stores across the United Kingdom for housing developments, schools, universities, hotels, leisure centres, restaurants and shopping centres. Falco provide all clients with free bin store CAD drawings, free UK-wide site surveys and free rendering graphics to help visualise each bin store design within a proposed environment. 
For an instant price and further information, please contact our helpful sales team on 01538 380080 or by email at sales@falco.co.uk.
Information & downloads

Drawings
Also in the FalcoLok series: