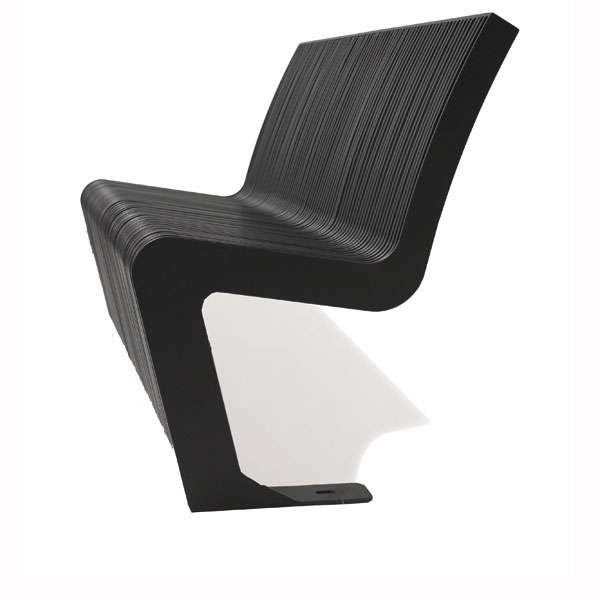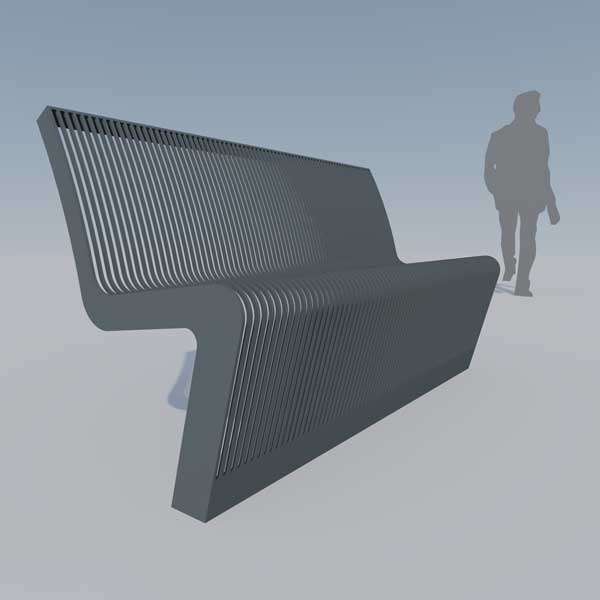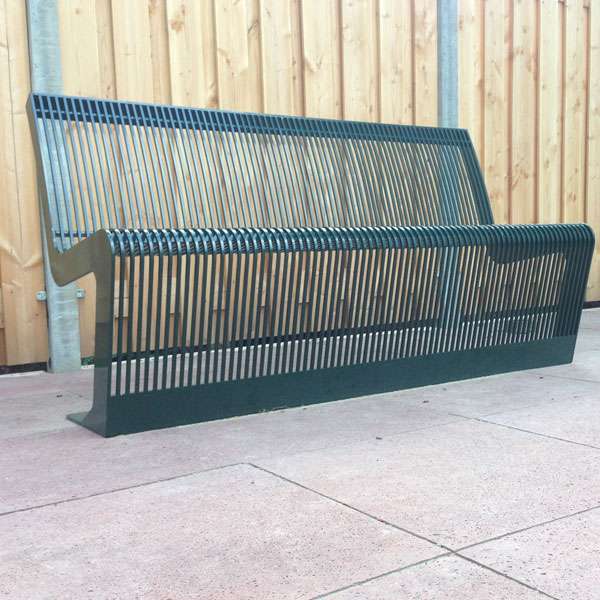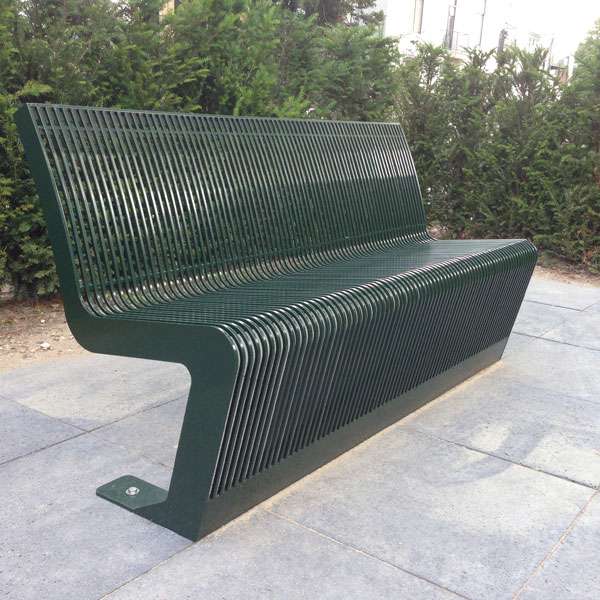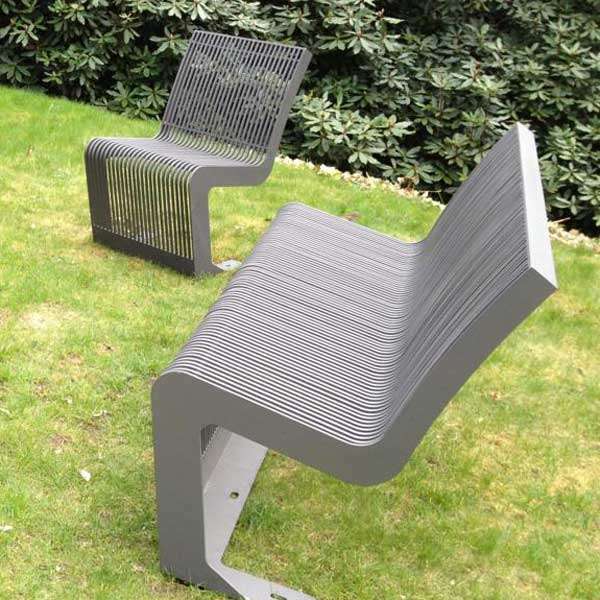 The popular FalcoLinea series of seating is now available in galvanised steel to compliment its hardwood range. The FalcoLinea blends traditional materials with a refreshing design to provide architects with a range of co-ordinated street furniture options.
Building on the Falco heritage of robust welded steel street furniture, the FalcoLinea seating in steel is a design led seating system which is both affordable and stylish. From a single seat to punctuate a landscape to a continuous run for mass seating solutions - the Linea range is a very attractive series of seating.
The sinuous nature of the 8mm thick galvanised steel seat structure creates the effect of a seat appearing to be rising out of the ground - creating a totally innovative style of seating. The seating range looks particularly attractive alongside any urban environment, including shopping centres, parks, town squares/plaza's and corporate buildings!
The FalcoLinea series of outdoor seating in hardwood and steel, includes a full range of co-ordinated street furniture options including: a seat, bench, chair, litter bin, gallery seat, lounger, planter and picnic table, with scope to develop bespoke seating arrangements.
The Linea range is manufactured from hot dip galvanised steel and can be polyester powder coated in any of the 192 RAL colours upon request to match a corporate colour.
The FalcoLinea range is now available with and without an armrest.
For more information about the FalcoLinea range of street furniture, or any other product from our street furniture collection, please contact our sales team on (01538) 380080.
Information & downloads

Drawings

RAL colours
Also in the FalcoLinea series: