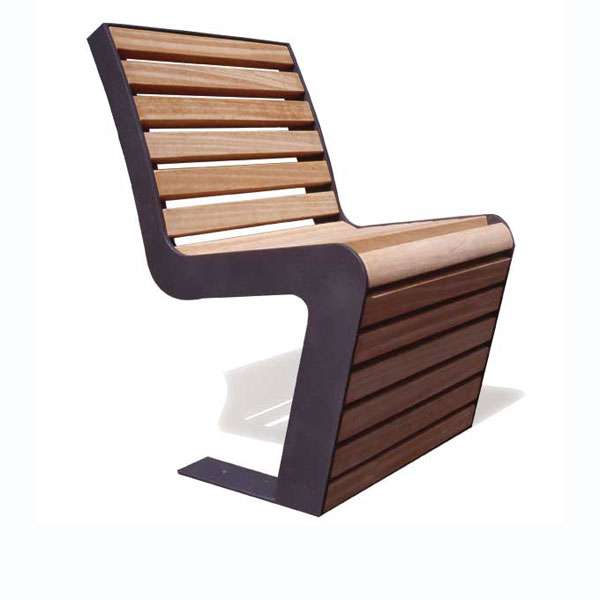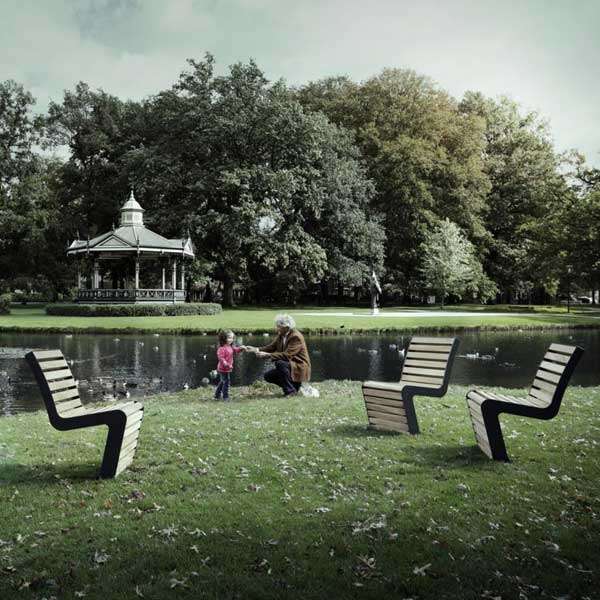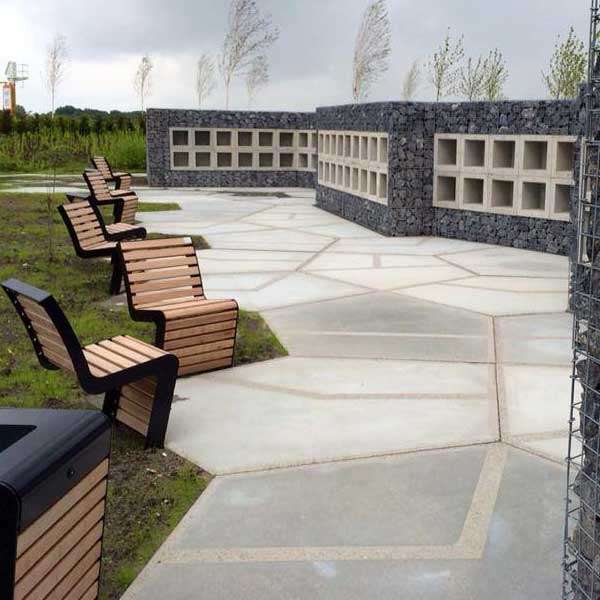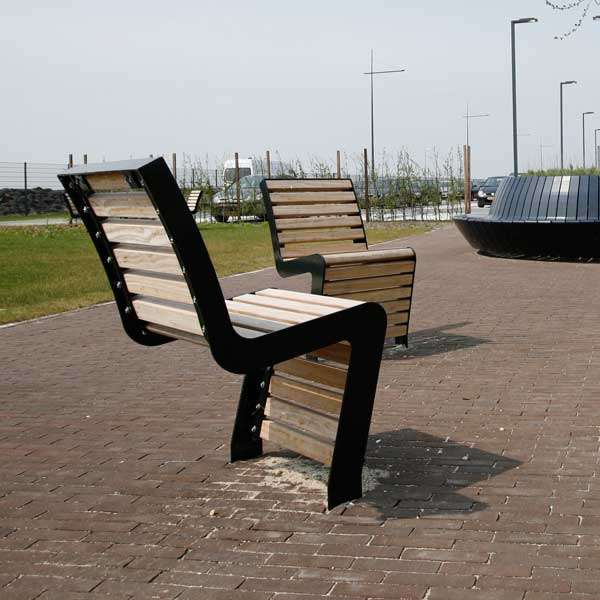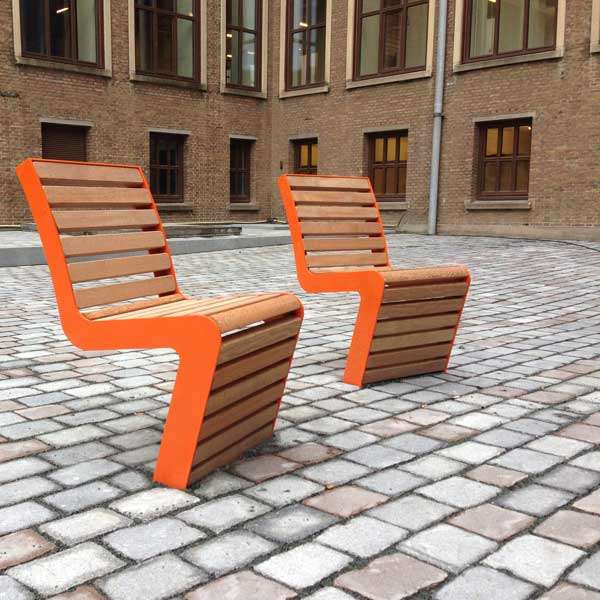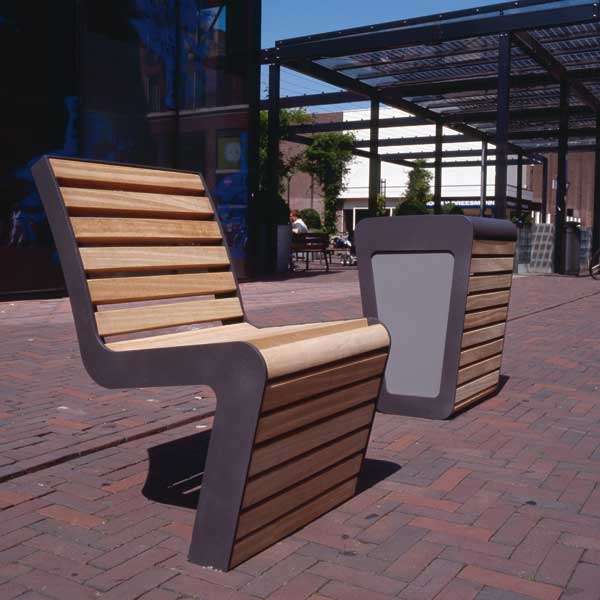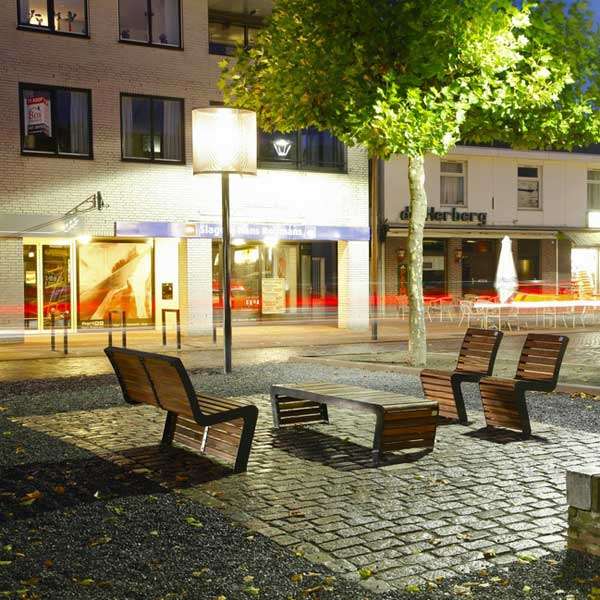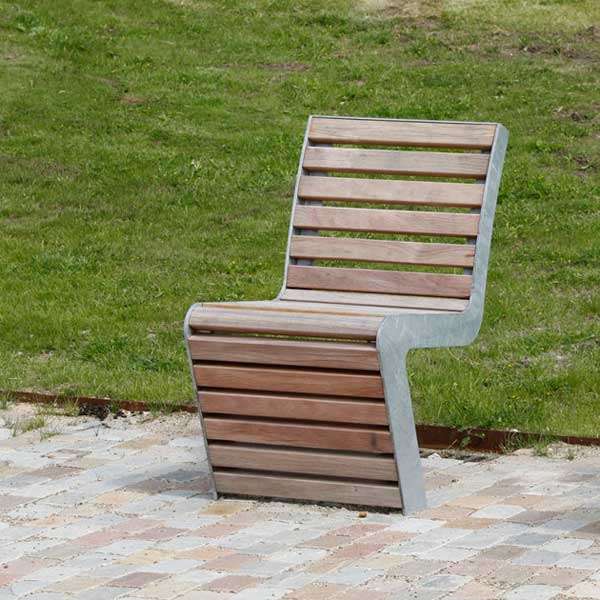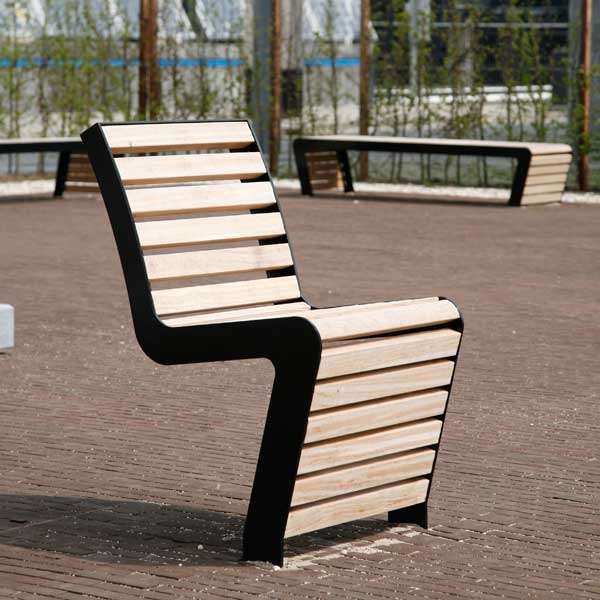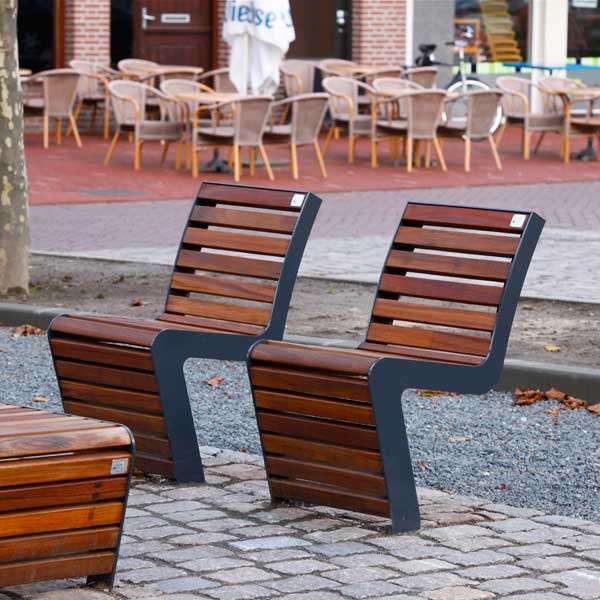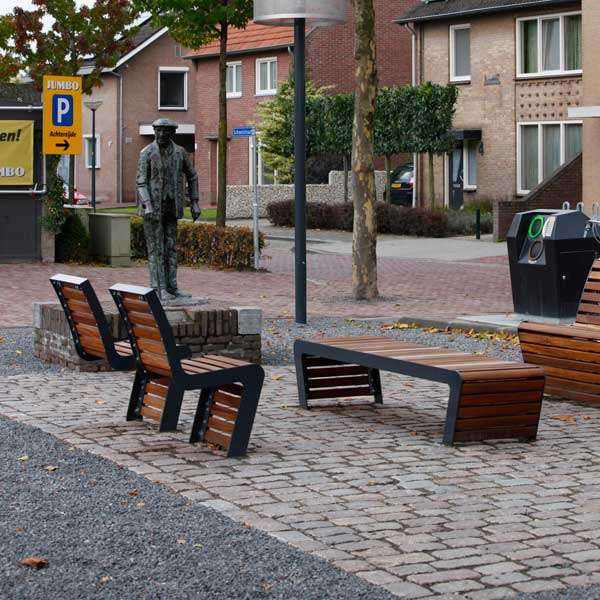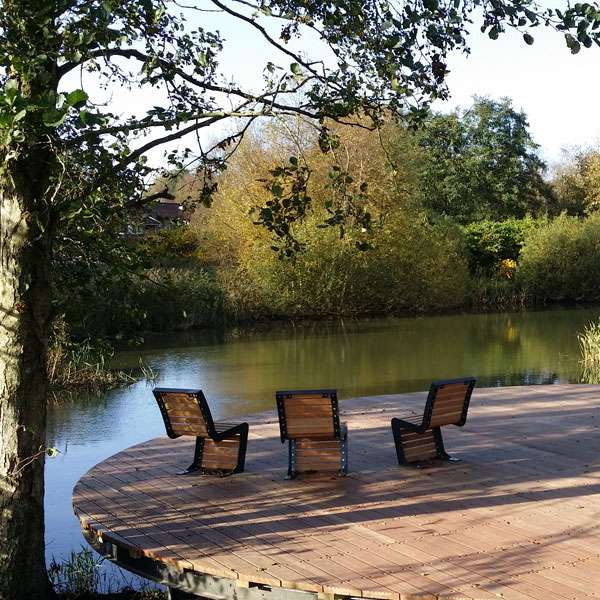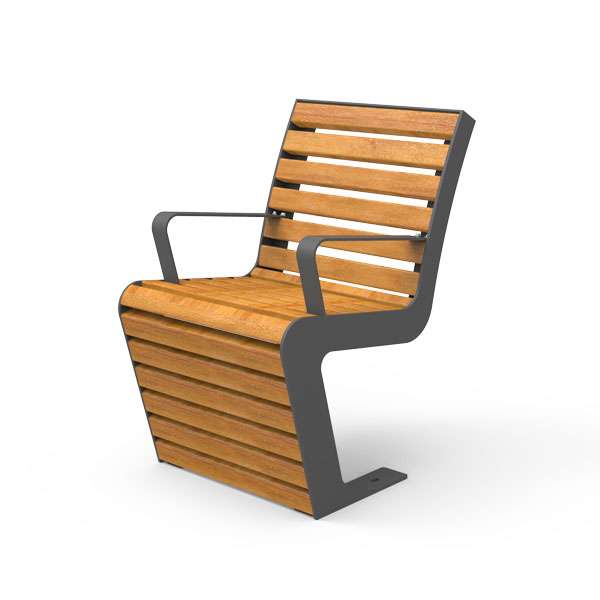 The FalcoLinea chair has all the attributes of the bench, but enables optimal flexibility in the use of the range. All parts are beautifully rounded to maintain great ergonomic, and yet the range has a high degree of vandal resistance.

Advantages of the FalcoLinea
Within the FalcoLinea series we have strived to offer the optimal flexibility in the execution of the design. The series makes a difference by means of outstanding new design.
The solid connections and sound materials make it near to impossible for vandals to do great damage to these products. The FalcoLinea series are due to cunning design placeable in every public space and also suitable to be placed indoors. There is a matter of a complete fitting series that look good together.
Construction
Groundplate is placeable on or under the surface. Because of this the series can also be bolted onto a indoors concrete floor. During the whole proces of designing and detailling the ergonomics have constantly been regarded. The wooden parts on the FalcoLinea have all been beautifully rounded through which the sitting comfort increases even more. By making use of durable materials the lifespan is extremely high. Guaranteed high Falco quality.

Measurements FalcoLinea chair: 861 mm. hight, 470 mm. sittinghight, 546 mm. widt, 666 mm. depth.
The FalcoLinea range is now available with and without an armrest.
Rotating Chair
The popular FalcoLinea is now available as a rotatable chair. The chair is fitted onto a turnable base allowing the chair to rotate 360 degrees, both clockwise and anti-clockwise.
A key advantage to rotatable chairs is that they are an ideal seating solution for social distancing purposes and can be located at any required distance from each other. Allowing groups to remain individual and safe together. 
For more information about the FalcoLinea chair, please contact our helpful sales team on 01538 380080. 
Information & downloads

Drawings

RAL colours
Also in the FalcoLinea series: