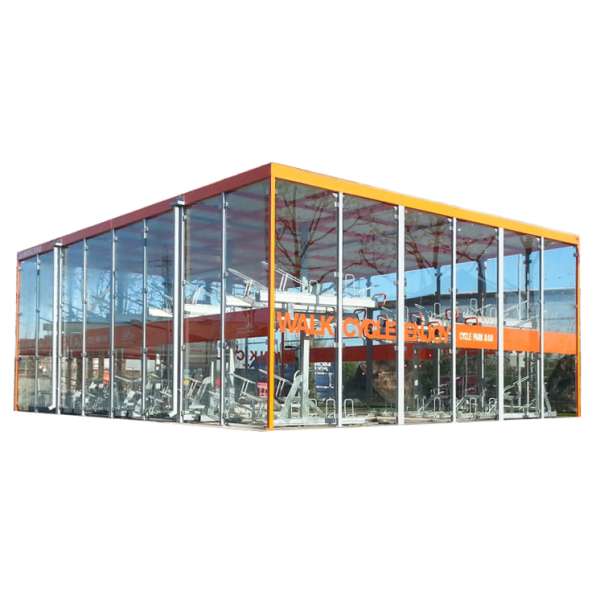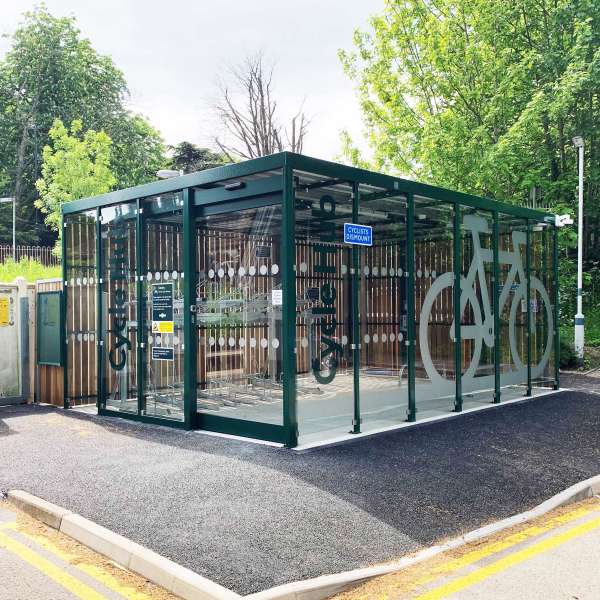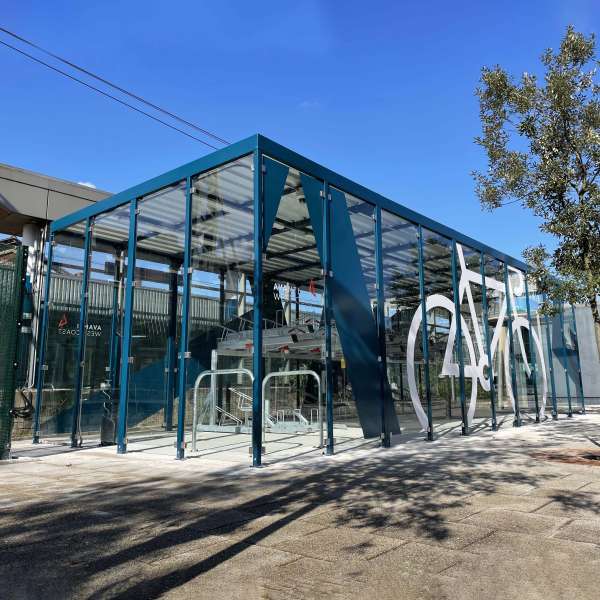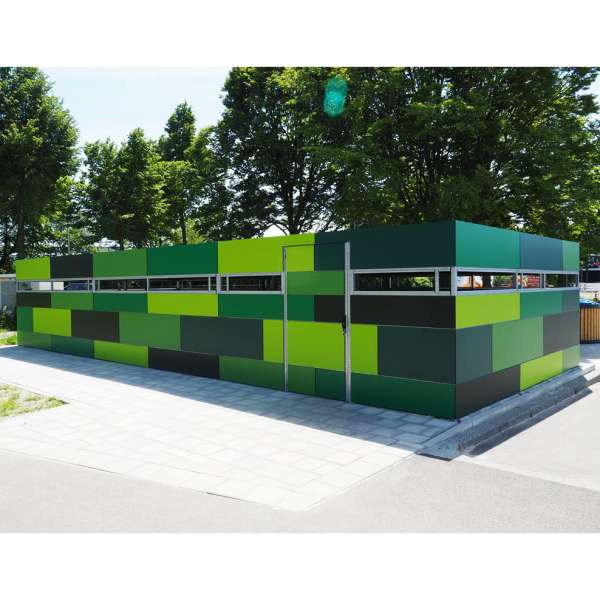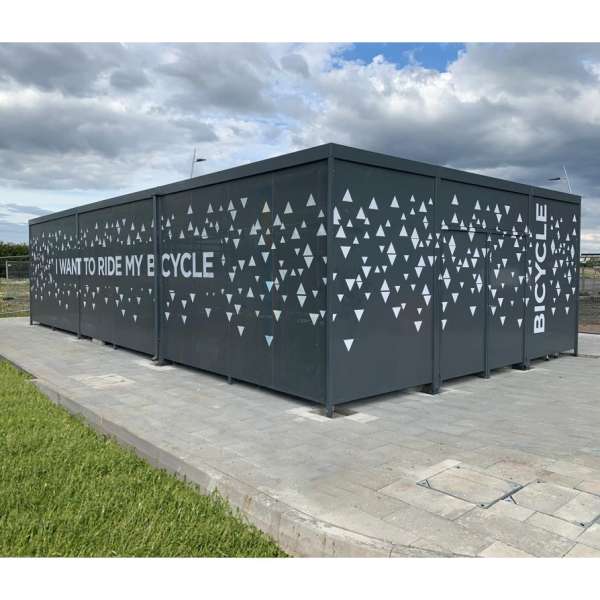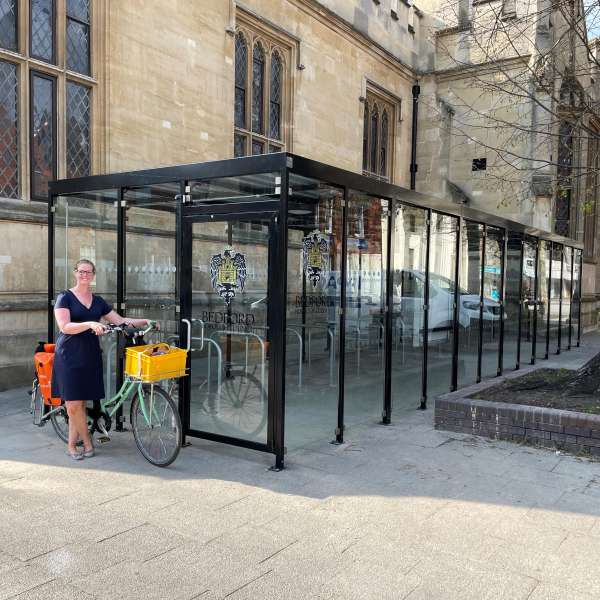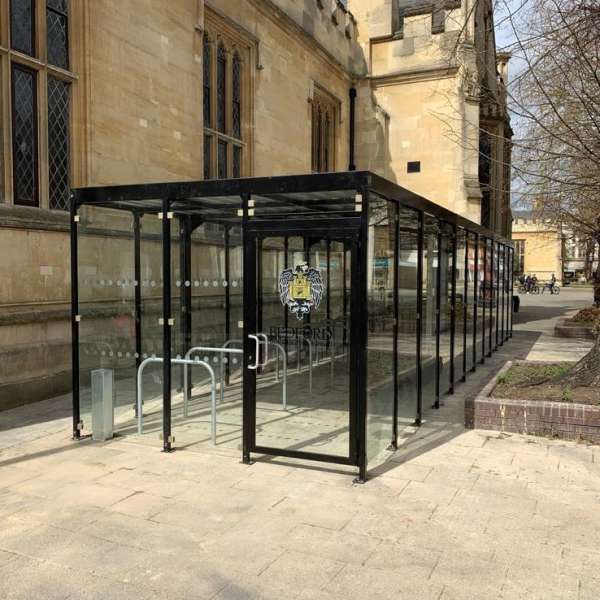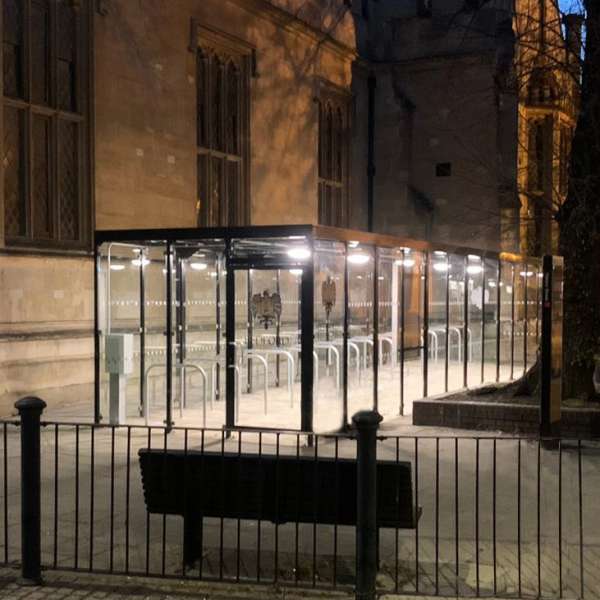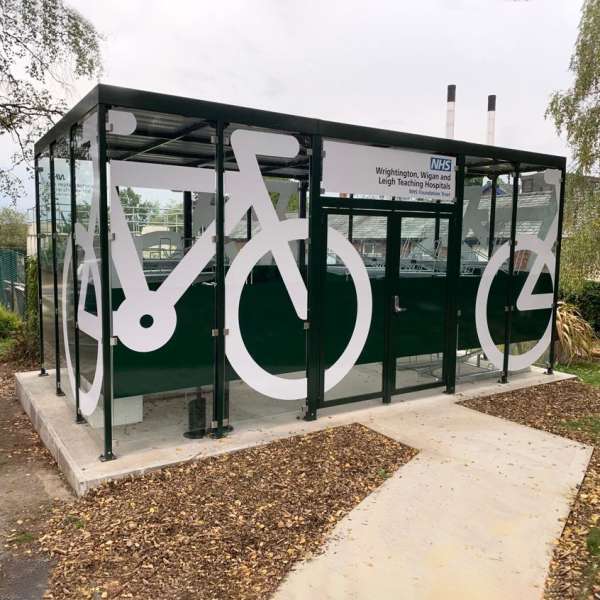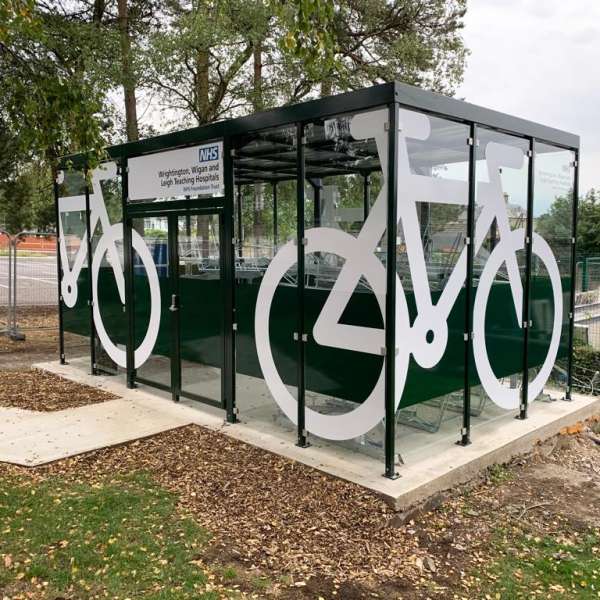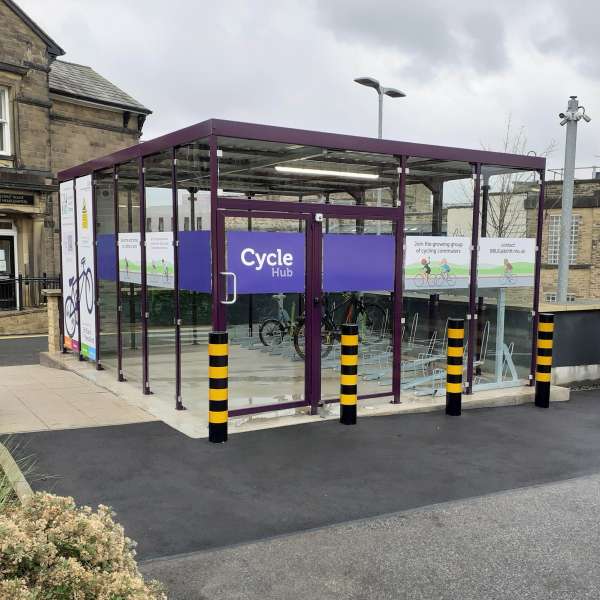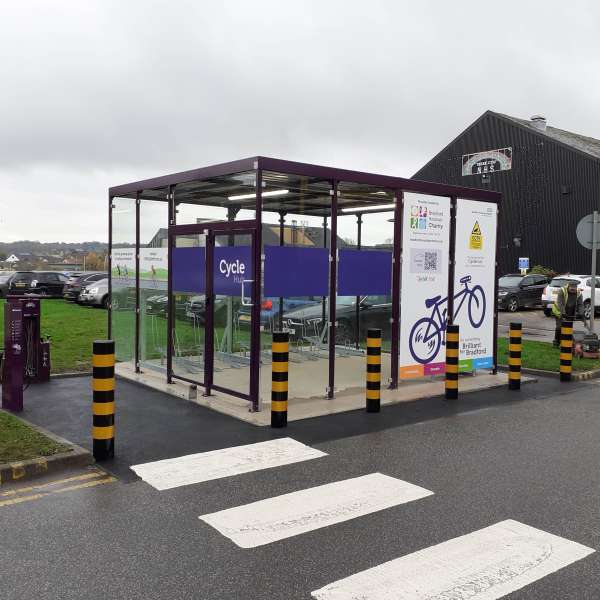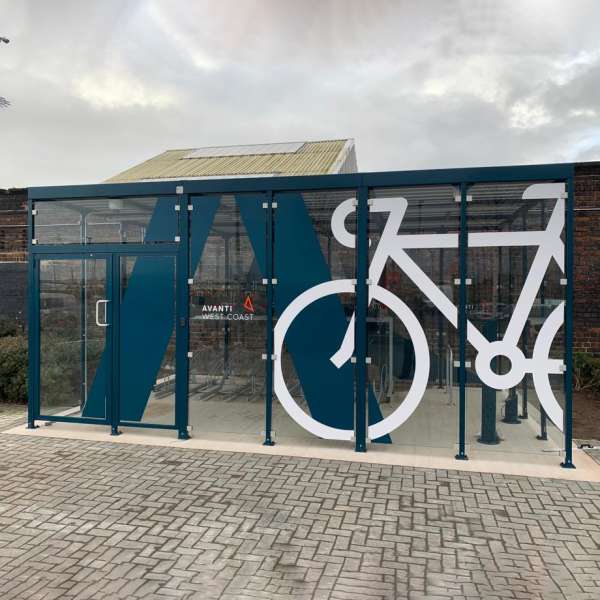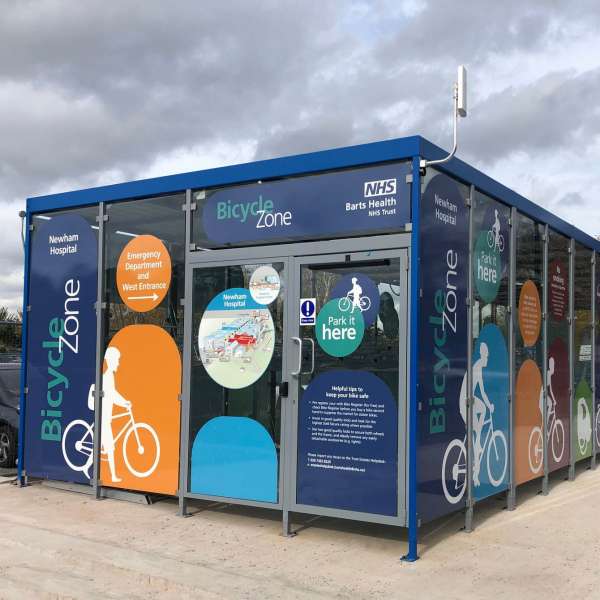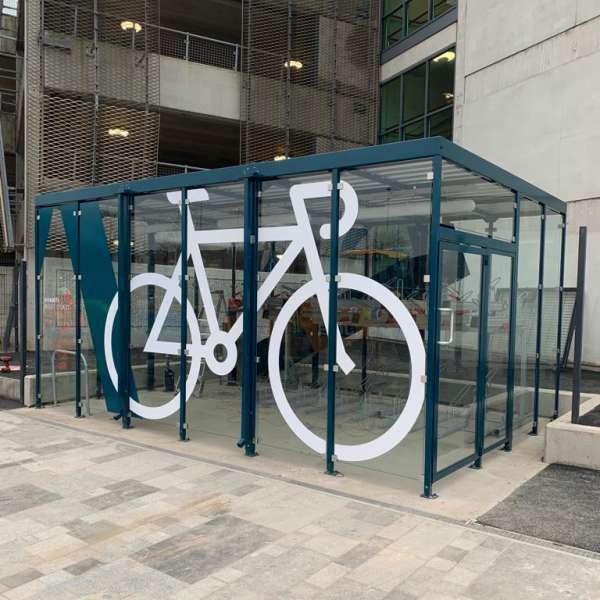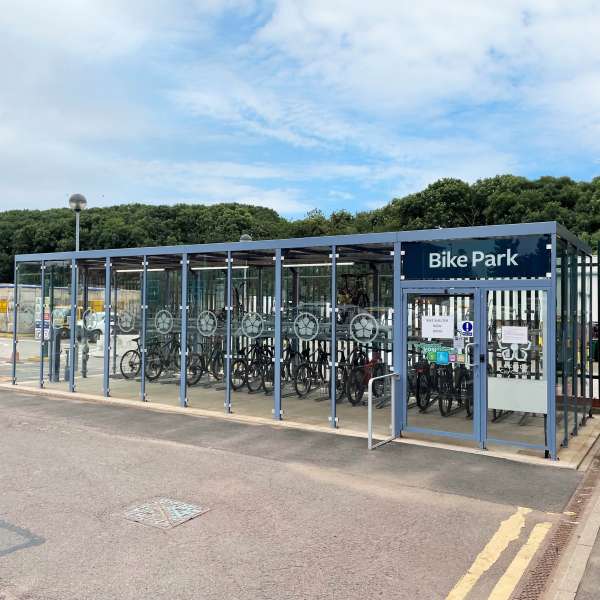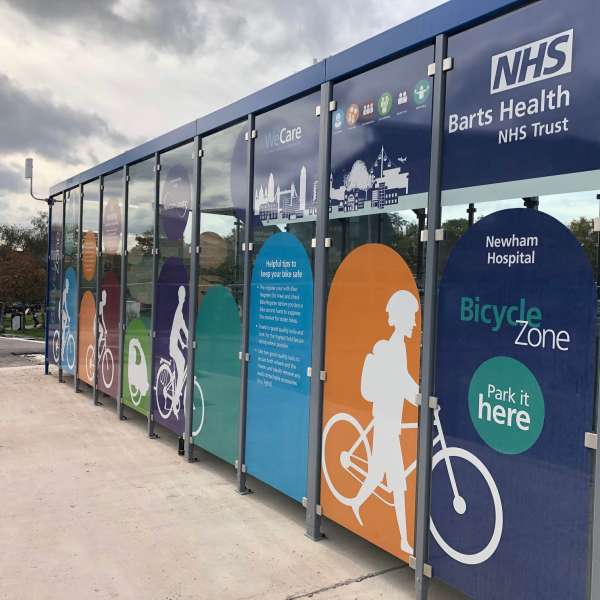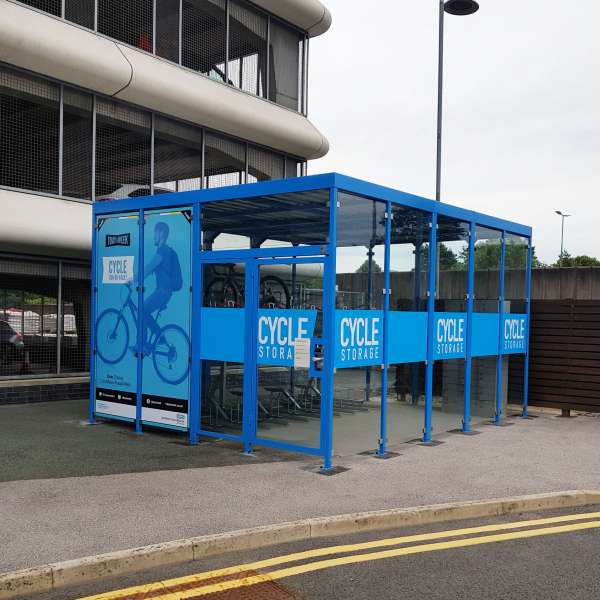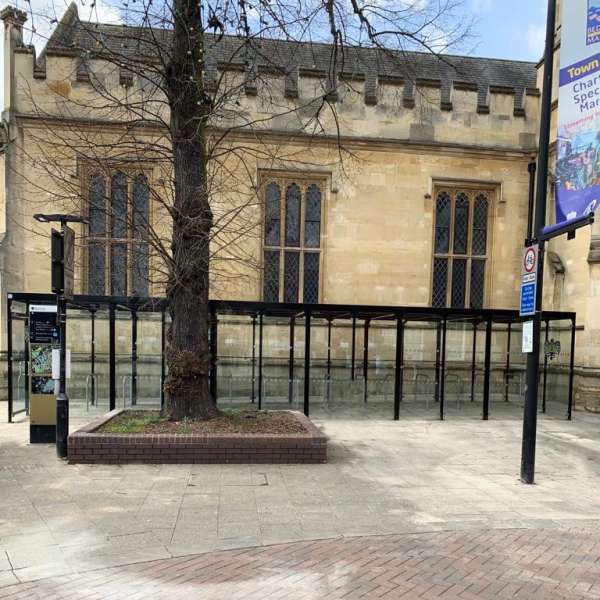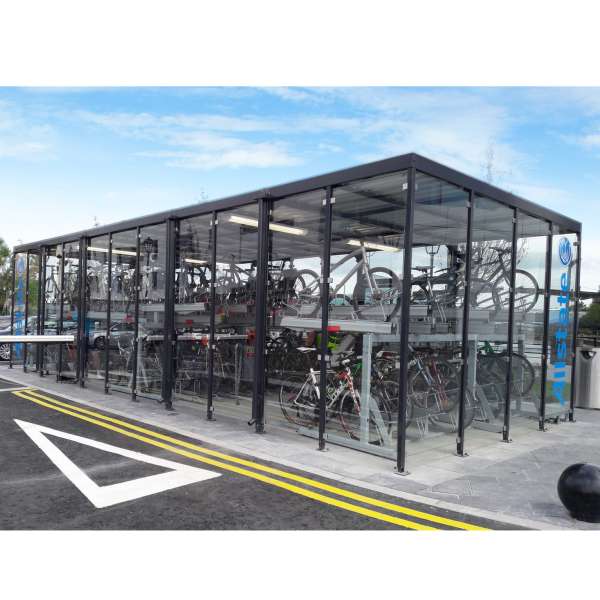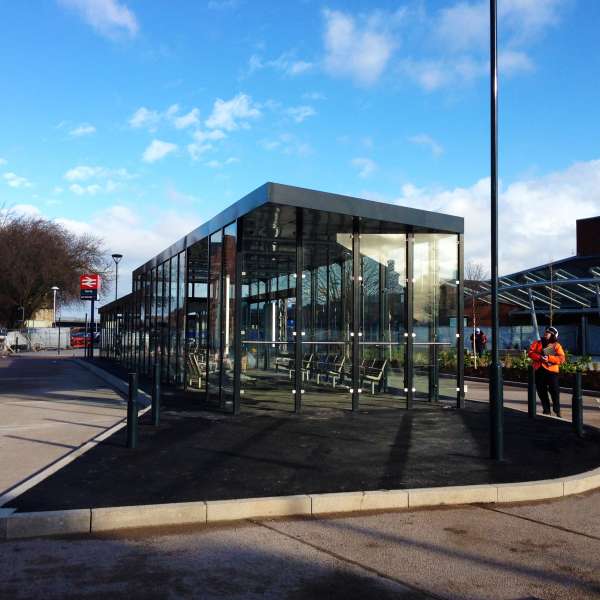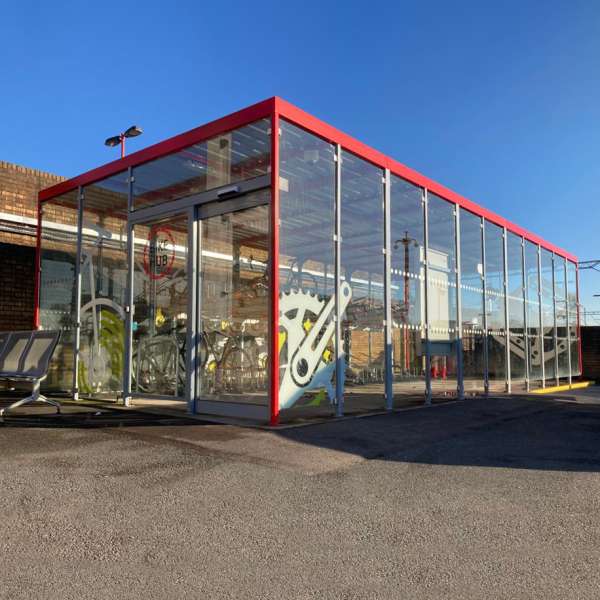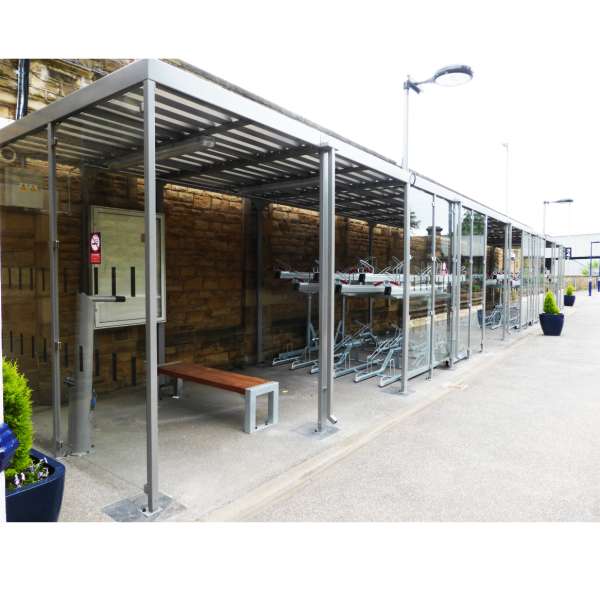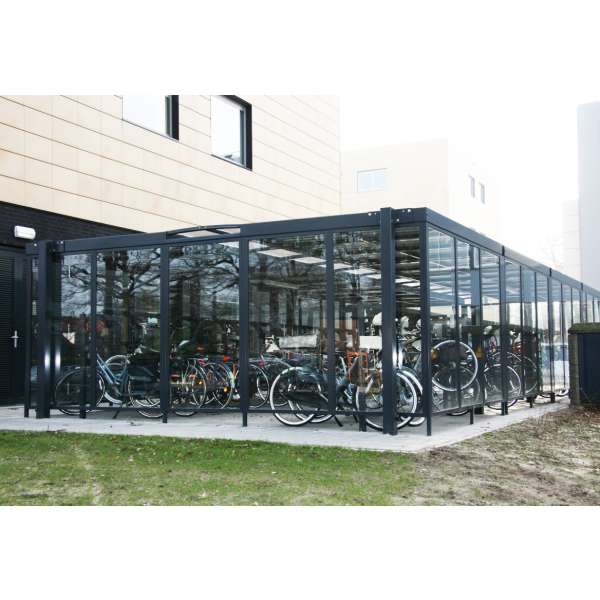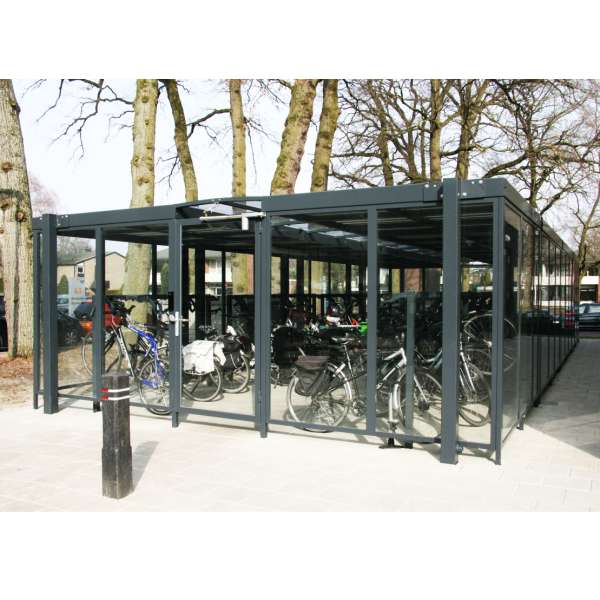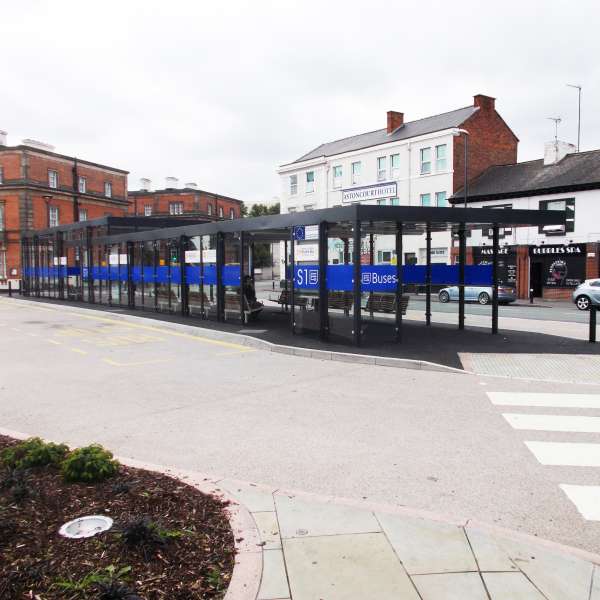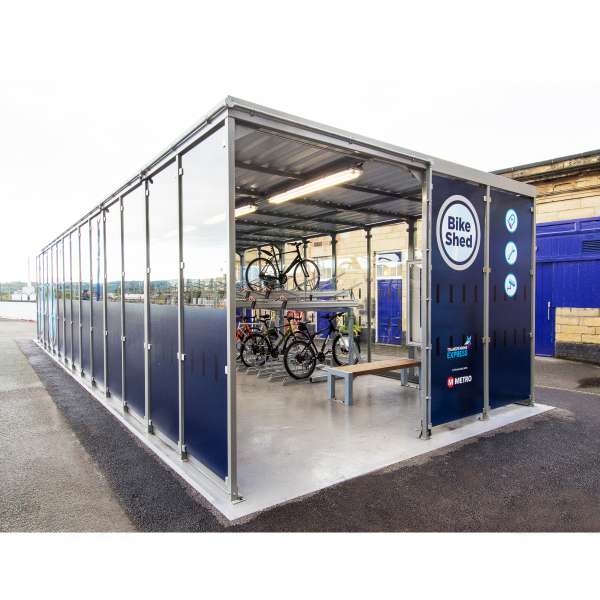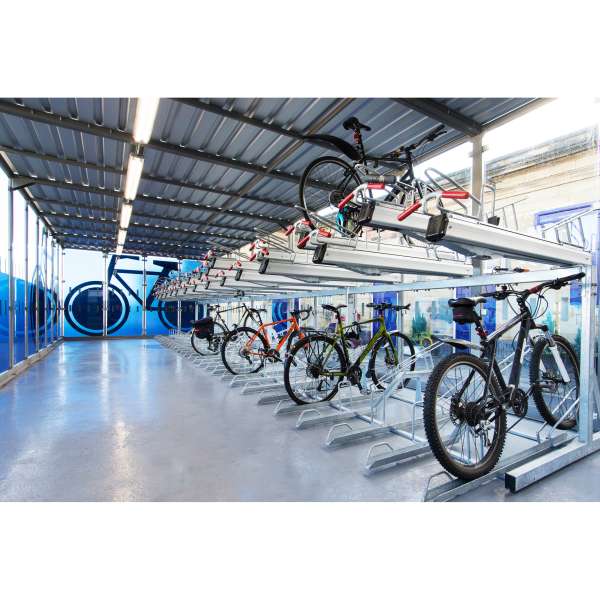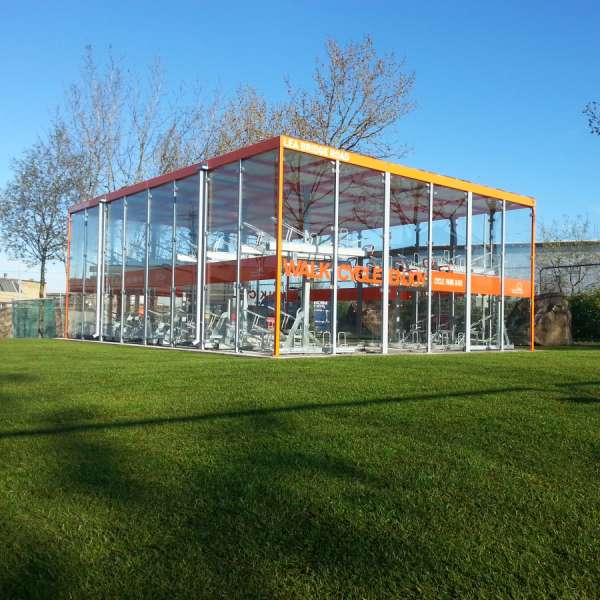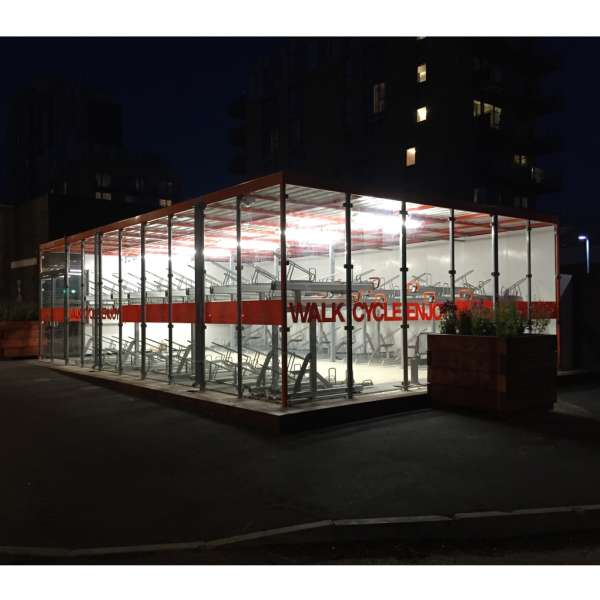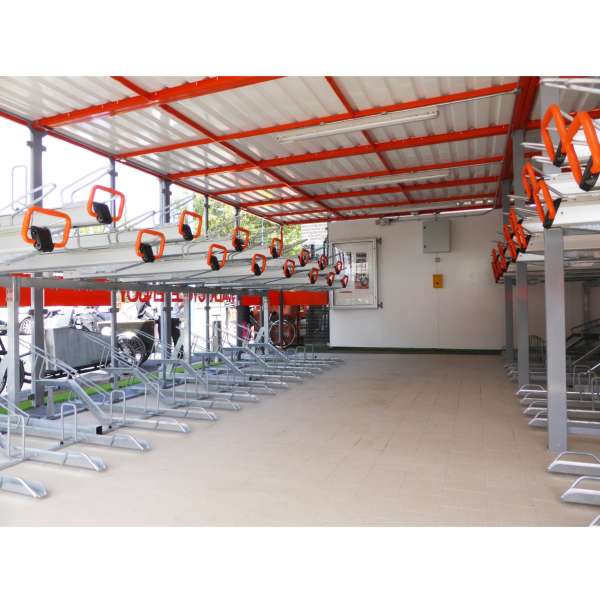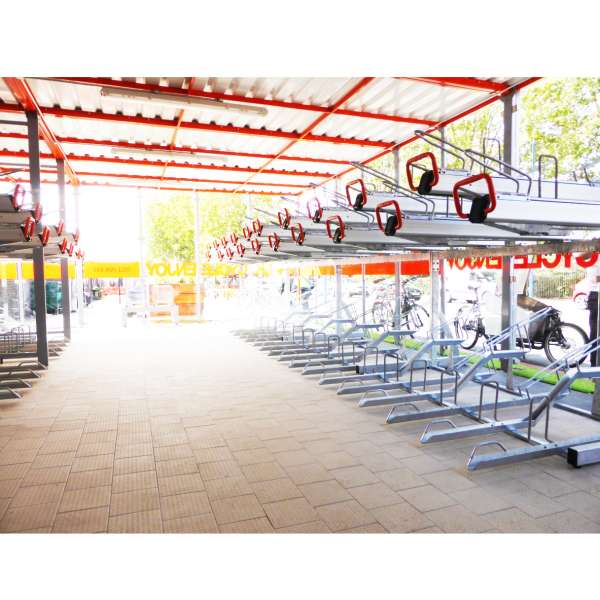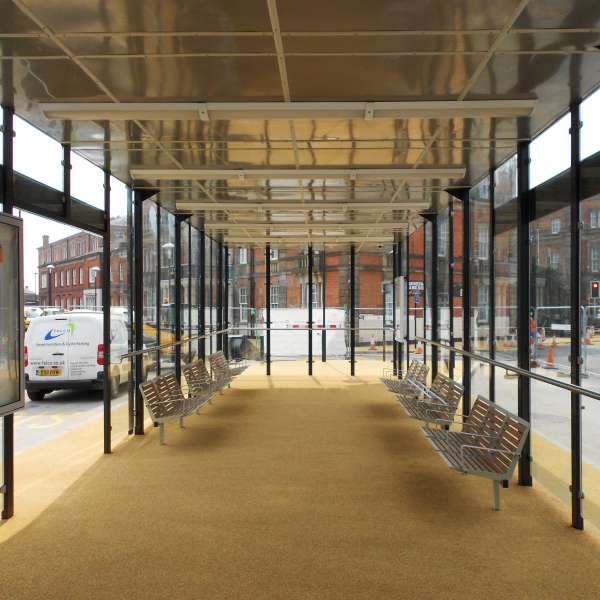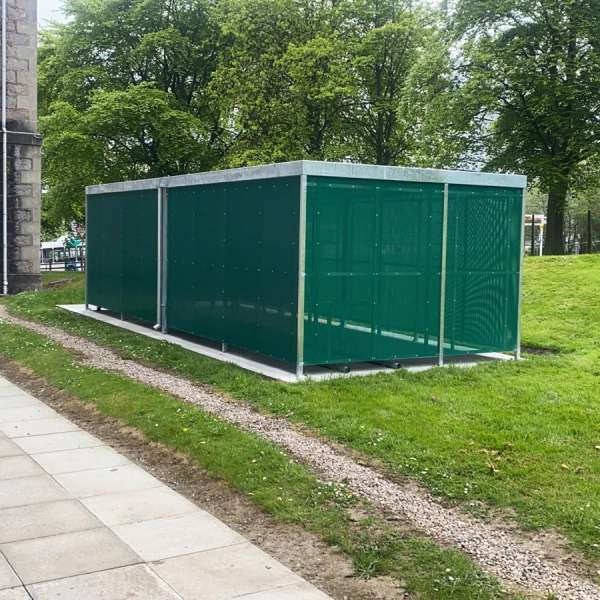 The UK's Flagship Cycle Hub Design
The FalcoHub is the UK's flagship cycle hub design and can be seen at many locations across the UK. The prominent cycle hub was the chosen design to be utilised for the London Borough of Waltham Forest Mini Holland Programme - the UK's first ever series of community cycle hubs!

Kenley Station Cycle Hub with both sustainable hardwood and reinforced safety glass cladding with LED lighting and secure access.
Based on the popular FalcoLok design, the FalcoHub is a bespoke cycle hub that can be adapted to meet a clients own cycle parking requirement, from accommodating as little as 6 bikes to accommodating as many as several thousand bikes. 
Falco provide FREE UK-wide site surveys, FREE CAD drawings and FREE rendering graphics to design the bespoke FalcoHub around your cycle parking scheme.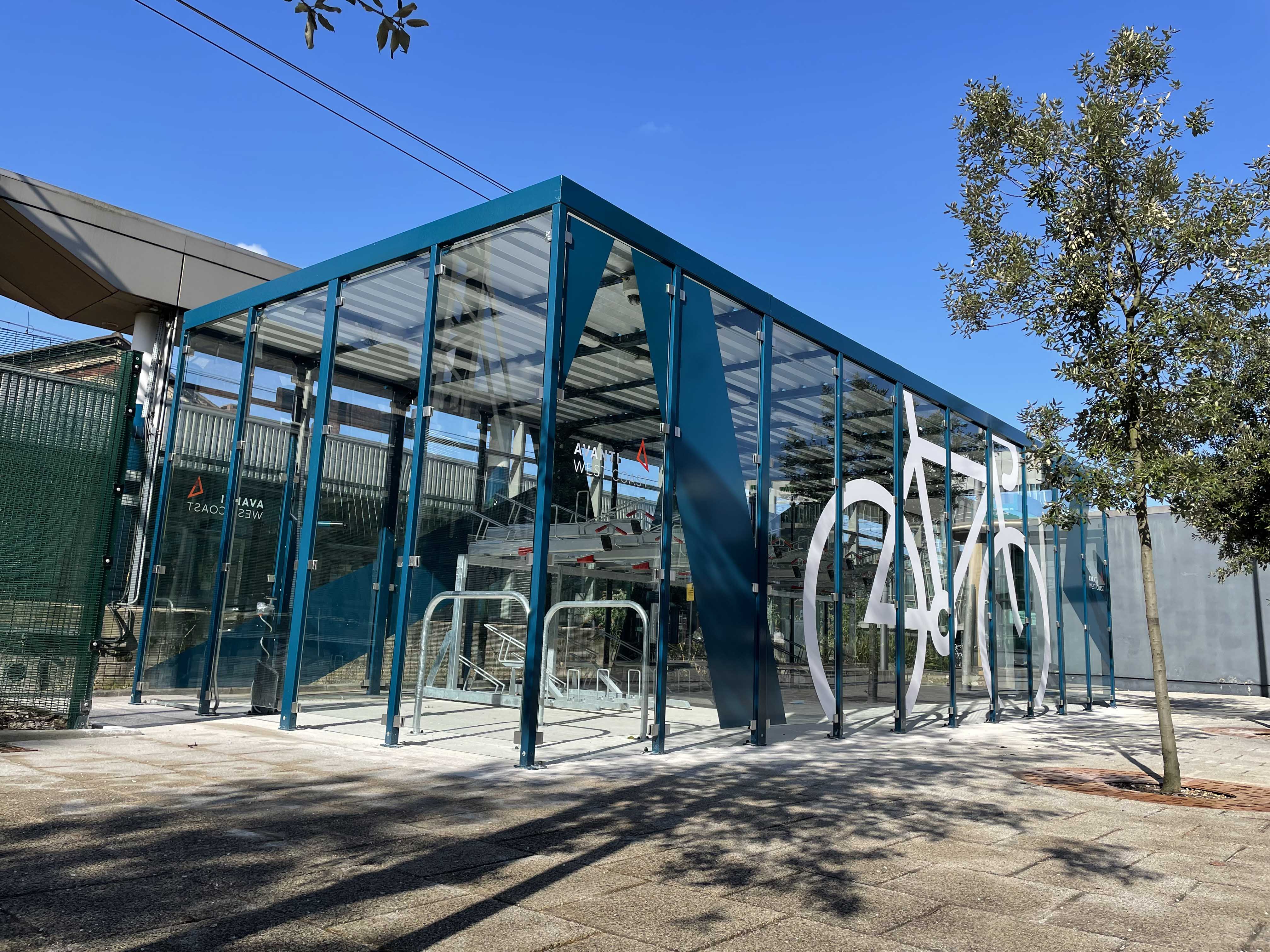 FalcoHub for ten Avanti West Coast Rail Stations

Cladding Options The FalcoHub is manufactured from hot-dip galvanised steel to BS EN ISO 1461 and 11.5mm reinforced heat soaked safety glass as standard. Alternative cladding options are also available in perforated powder coated pierced steel, galvanised steel mesh, formica, polycarbonate, trespa and sustainable hardwood.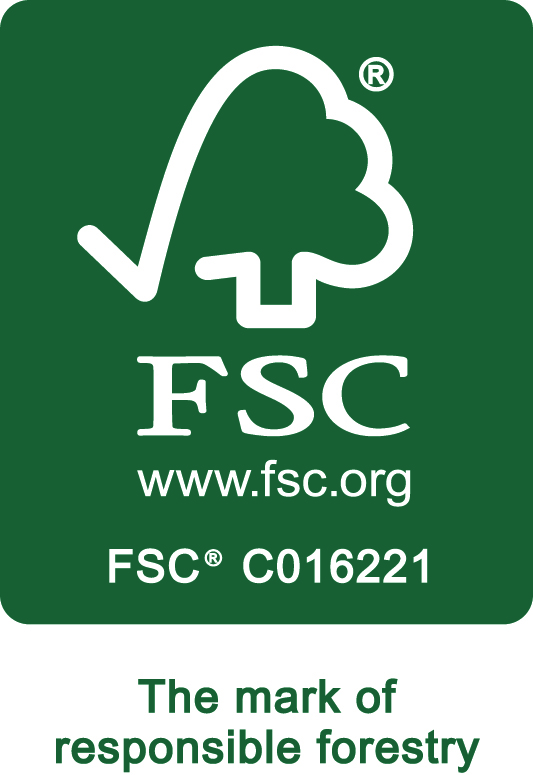 The FalcoHub is a bespoke product which is designed to the clients own cycle parking specification. There are numerous options available to modify the FalcoHub around your own scheme, these include and are not limited to:
Increasing the length / width of the cycle hub.
Cladding choices in over ten different options.
The relocation / addition of single and double doors.
The addition of a green sedum roof.
The relocation of drain pipes.
Branding / theme graphics to promote the cycle hub.
Numerous access control options (including smartphone app access) to keep the cycle hub secure.
Various lighting options in energy efficient LED or solar lighting.
The provision of CCTV security systems.
Provision of a range of cycle parking systems including the UK's leading FalcoLevel-Premium+ two-tier cycle rack.
The addition of a FalcoFix 2.0 cycle repair stand.
Addition of seating, benches, personal lockers, vending machines and information display boards.
Powder coating in any of the 192 RAL colours.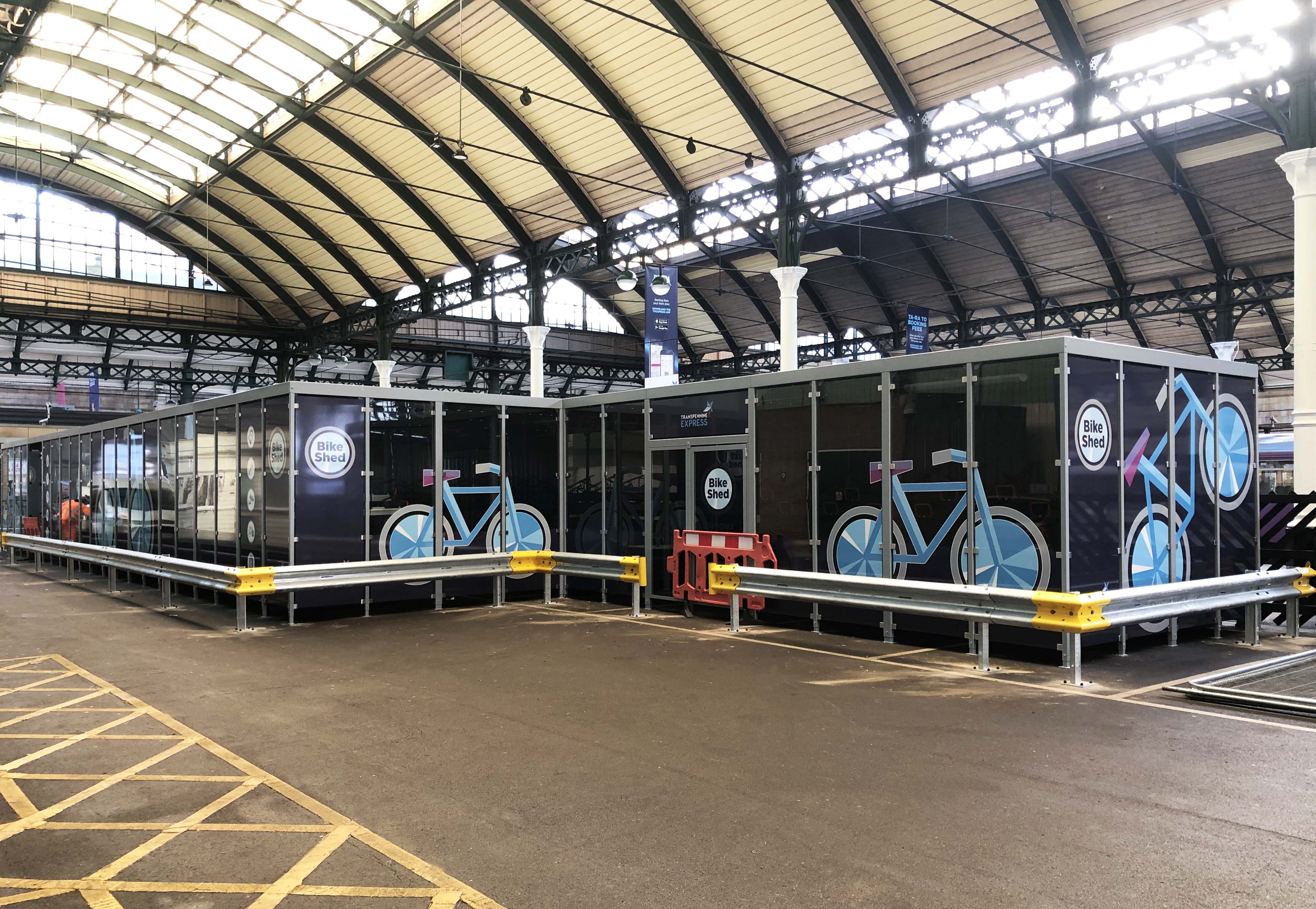 Hull Station 30m extensive Cycle Hub with bespoke branding graphics. 
AutoCAD Design and Rendering Graphics
The FalcoHub is a bespoke product which is designed around a clients own cycle parking requirement. Falco provide FREE AutoCAD design and schematics of the FalcoHub using Dynamic AutoCAD blocks. In addition Falco provide FREE architectural rendering graphics of the FalcoHub, within a clients own background photo, to help visualise the scheme and cycle hub design.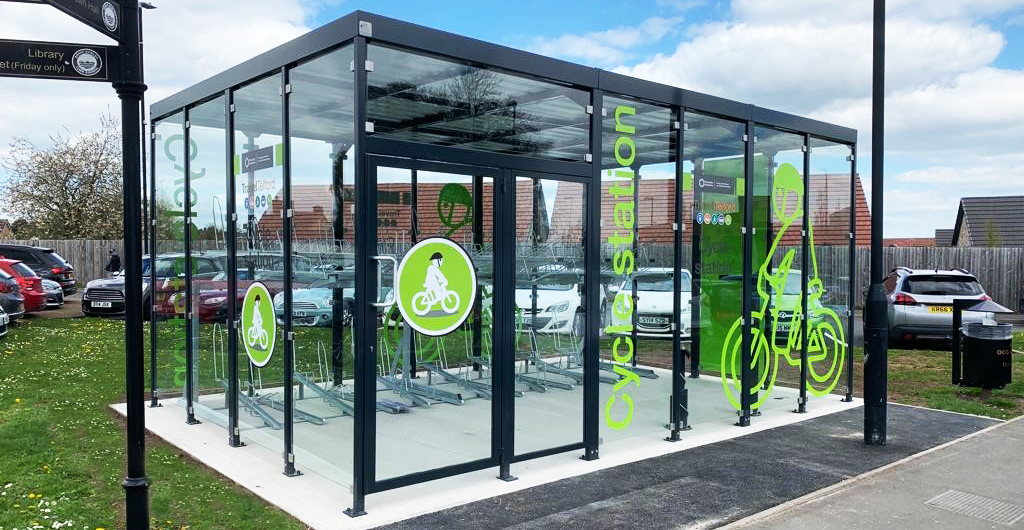 Telford & Wrekin Council Cycle Hub
The FalcoHub is manufactured in accordance with the EN 1090 CE Mark, ISO 9001 Quality and ISO 14001 Environmental Management Systems.
For guidance on the design of a cycle hub, please click here to see our cycle hub design walkthrough.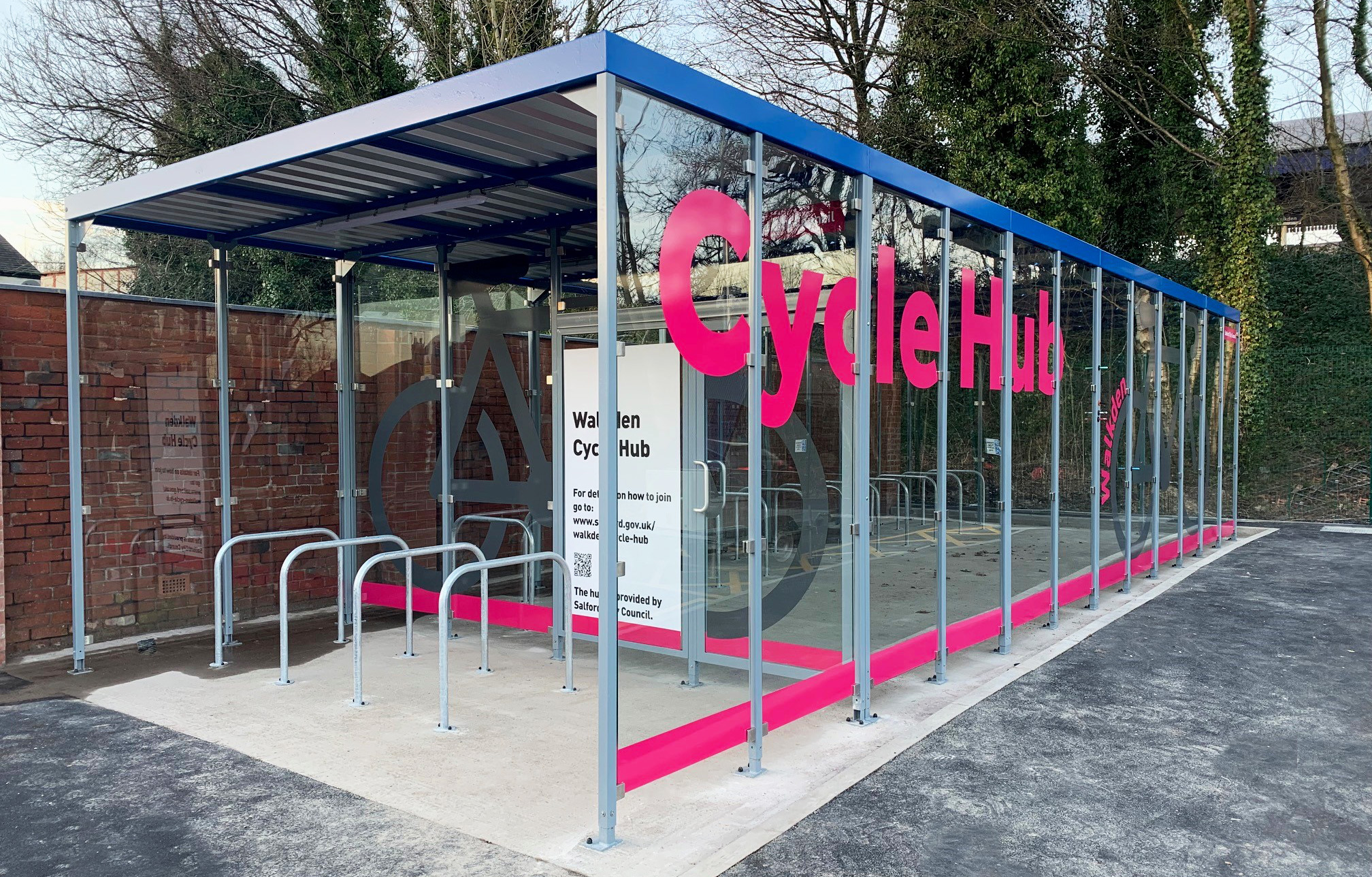 Walkden Station Cycle Hub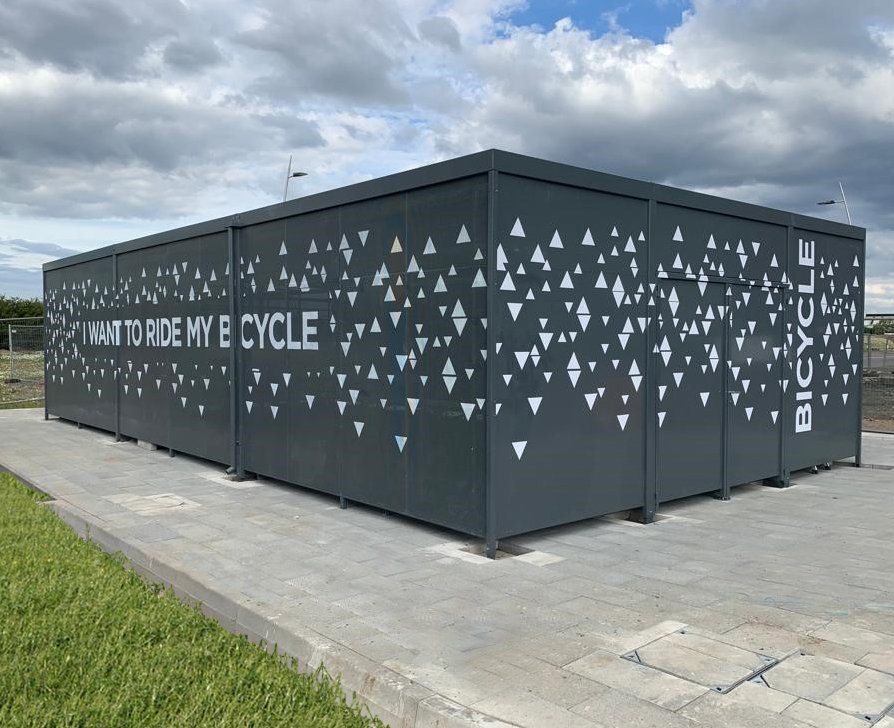 National Manufacturing Institute Scotland Cycle Hub
For more information about the flagship FalcoHub cycle hub or to start designing the FalcoHub around your cycle parking scheme, please contact our technical sales team on 01538 380080 or by email at sales@falco.co.uk.
Information & downloads

Drawings

RAL colours
Also in this series:
The product is not in a series