Home Latest News News & Blog Neighbourhood Cycle Hubs – Securely accommodate an entire neighbourhood of bikes with just one cycle hub
Neighbourhood Cycle Hubs – Securely accommodate an entire neighbourhood of bikes with just one cycle hub
News & Blog
30 Jun 2022
Secure, convenient and cost-effective, one cycle hub can accommodate an entire residential neighbourhood of bikes with just one cycle hub design. From as little as four bikes all the way up to several hundred, a cycle hub can offer significant cost savings of up to 30% in comparison to purchasing individual cycle lockers.
One of the key restraints for neighbourhoods across towns and cities is the lack of available space, especially where secure cycle parking is concerned. Instead of numerous cycle lockers installed throughout an estate, just one sleek and compact cycle hub can provide a whole neighbourhood with secure universal cycle parking to meet a whole range of different bicycle designs - from traditional bikes and e-Bikes, to adaptive bikes, cargo bikes, e-cargo bikes, recumbent bikes, tandem bikes and even mobility scooters!
Falco supports organisations in both the public and private sector with their cycle hub planning and design and is well placed to provide advice and support on how to implement cycle parking infrastructure within the community as well as for the work-place, schools, hospitals and private developments.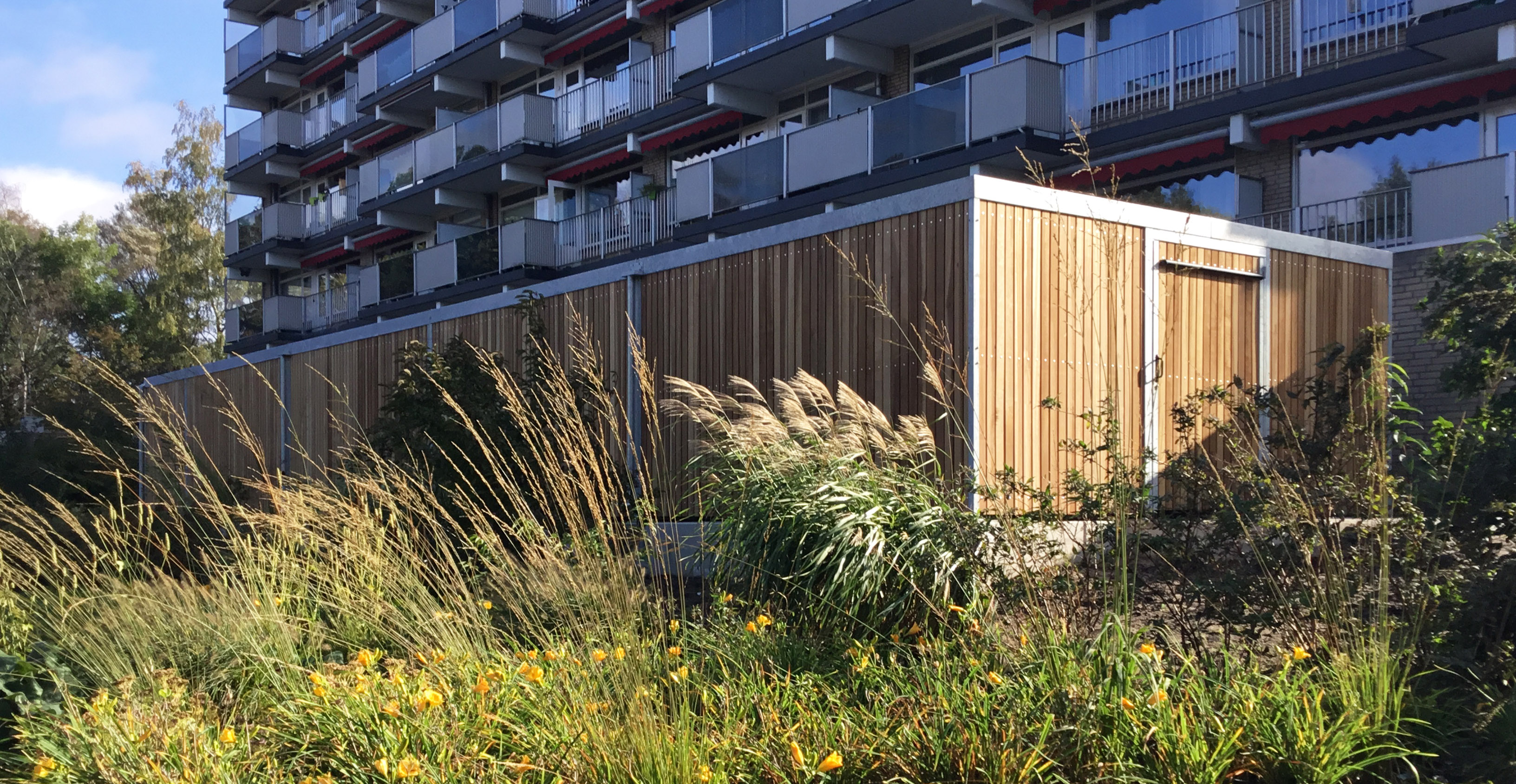 Furthermore, moving the traditional cycle hub forward in line with digital and technology advancements, the new FalcoSmart app on both Android and IOS smartphones, completely removes the need for physical keys, fobs or swipe cards on all of our cycle hub designs - with access to the neighbourhood cycle hub available 24/7 via the residents own smartphone. The new app-enabled locking system is the first of its kind for cycle hubs in the UK and is highly secure, convenient and simple to use.
Falco can provide a complete cycle hub design and installation service for neighbourhoods across the UK, incorporating a wide range of inclusive products where required, these range from numerous types of cycle parking system designs - including two-tier cycle racks, cargo bike parking stands, a number of secure access systems including a smart app-enabled locking mechanism, CCTV security, proximity LED lighting, automatic doors, green sedum roofs, bespoke branding graphics, powder coating, seating, notice boards and cycle repair stands.
Falco provide free site surveys, free design and development work as well as CAD drawings and HD renderings to show clients how their scheme could look. We are able to undertake budget costings and provide help with financial planning in support of cycle parking bid documents for grants and funding.
For more information about cycle hubs for your neighbourhood scheme, please contact our helpful sales team on 01538 380080.