FalcoBloc Litter Bin (with door)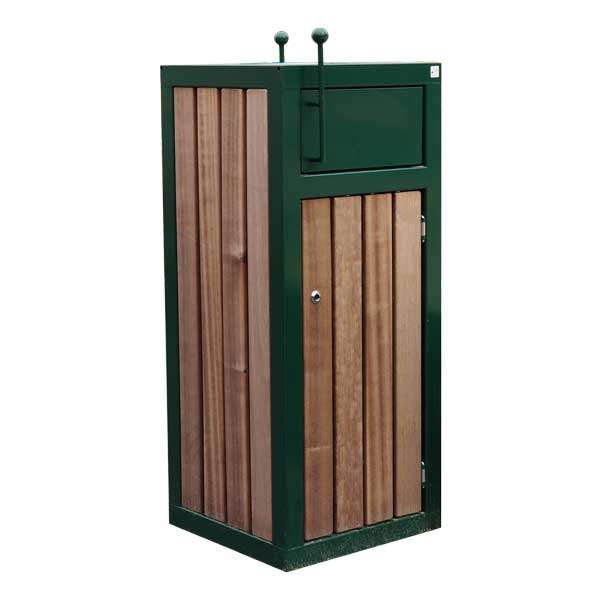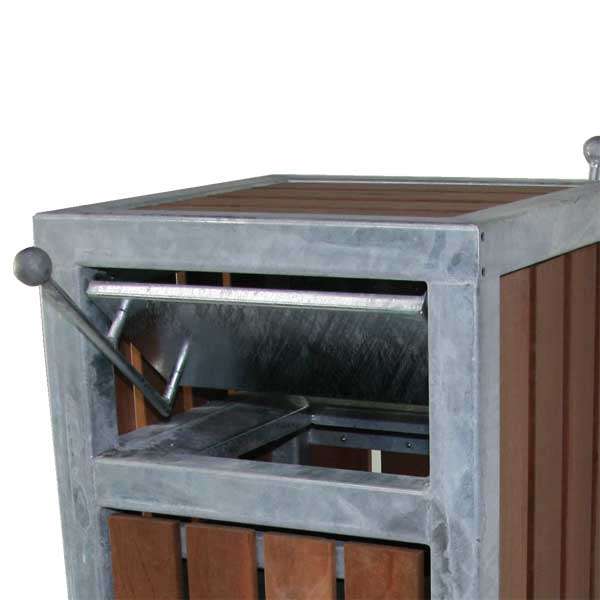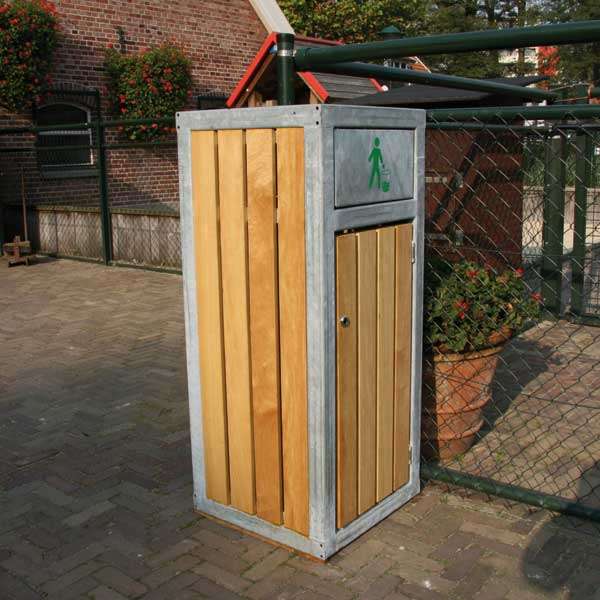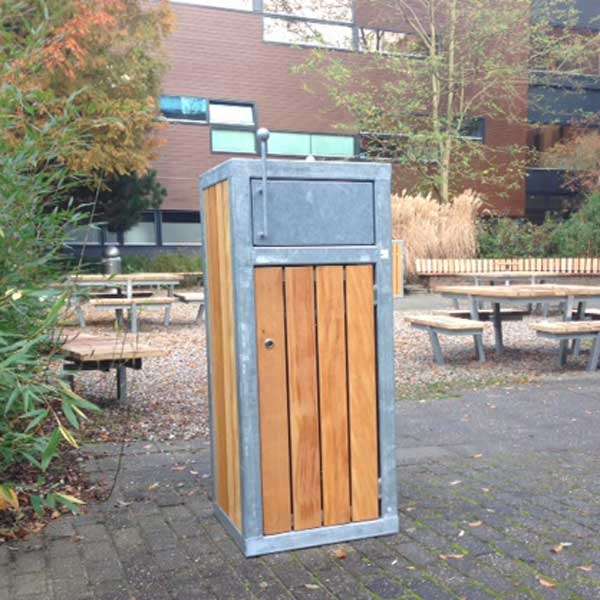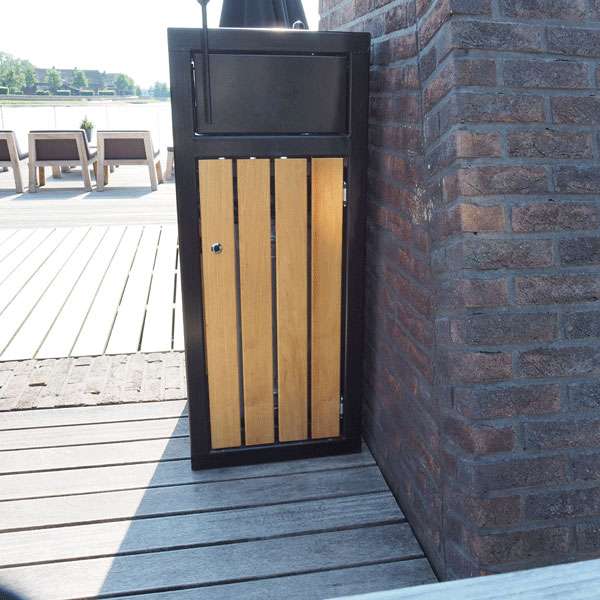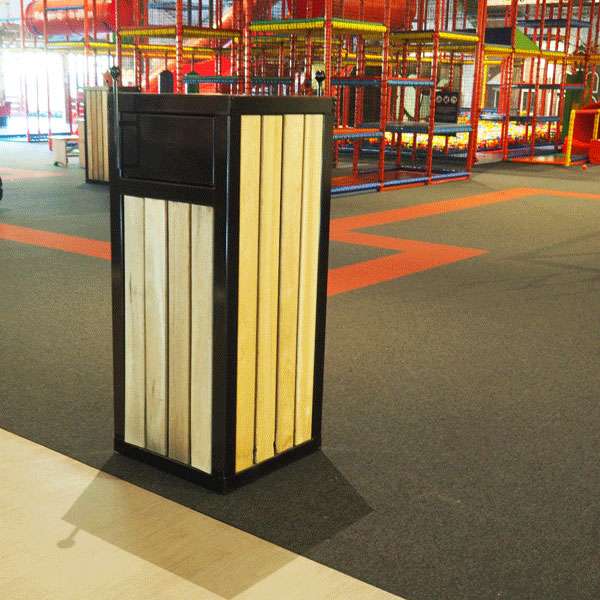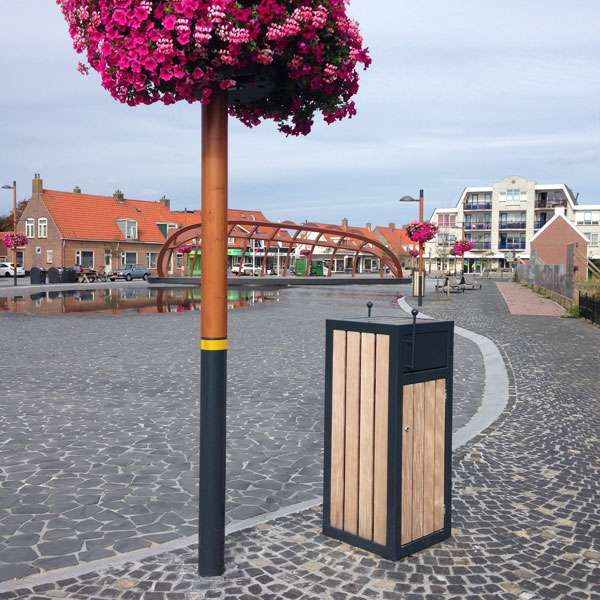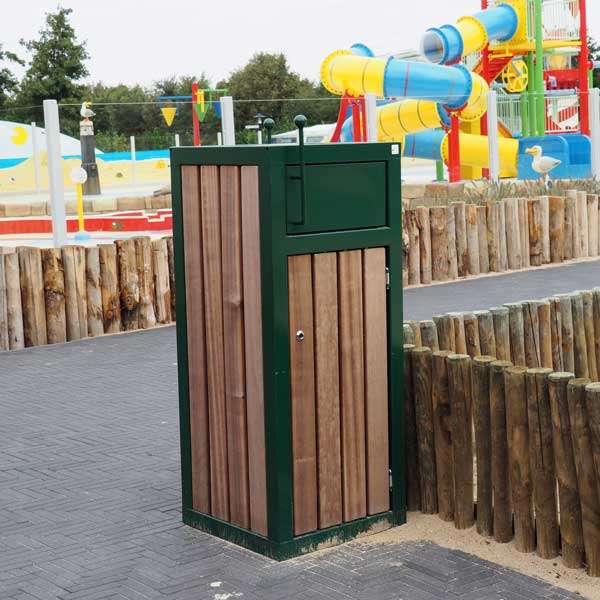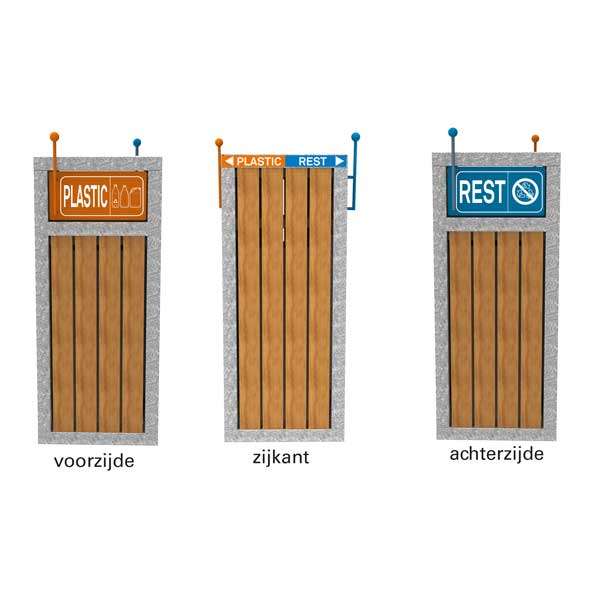 The FalcoBloc litter bin is the latest addition to the popular FalcoBloc range of street furniture. Inheriting the traditional wooden slatted design coupled with high functionality, the FalcoBloc litter bin is a true design statement.
With a massive 120 litre capacity, the FalcoBloc is well positioned to cope with the day to day impact of shopping centres, towns, cities, playgrounds, parks and stations.
The litter bin is manufactured from zinc plated steel with the inside container manufactured from galvanised steel. All steel parts on the litter bin can be polyester powder coated in any of the 192 RAL upon request.
The FalcoBloc litter bin is also available without a sheltered roof.
Dimensions
Height: 1,300mm
Length and width: 550mm
Co-ordinated FalcoBloc Products
• FalcoBloc Seat
• FalcoBloc Double-Sided Seat
• FalcoBloc Litter Bin (Open Design)
• FalcoBloc Picnic Table (Open Design)
• FalcoBloc Picnic Table (Closed Design)
• FalcoBloc Planter
For more information about any of our FalcoBloc products, please contact our helpful sales team on 01538 380080.
Information & downloads

Drawings

RAL colours
Also in this series:
The product is not in a series