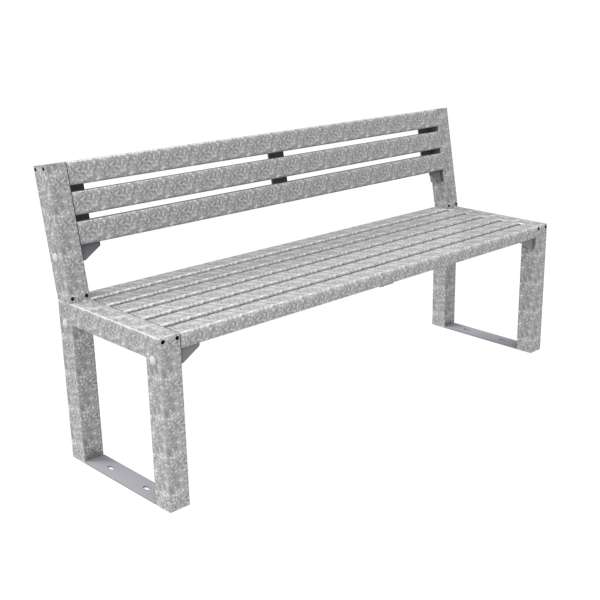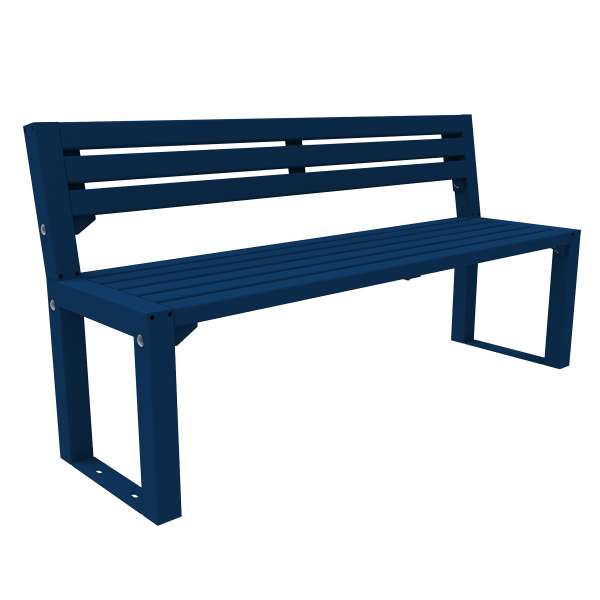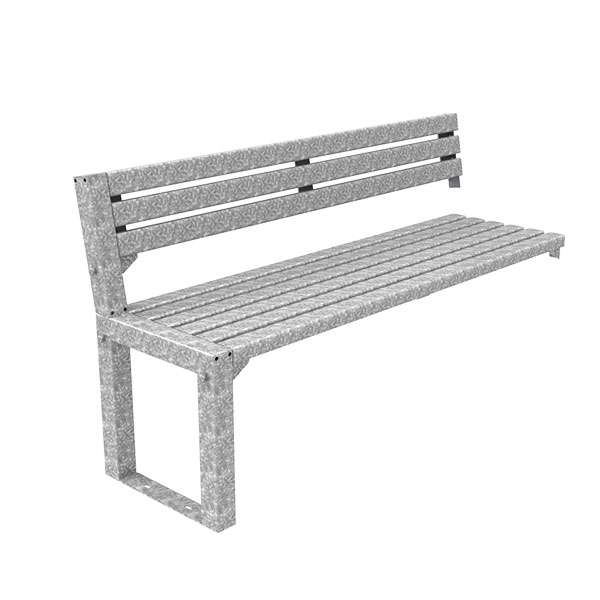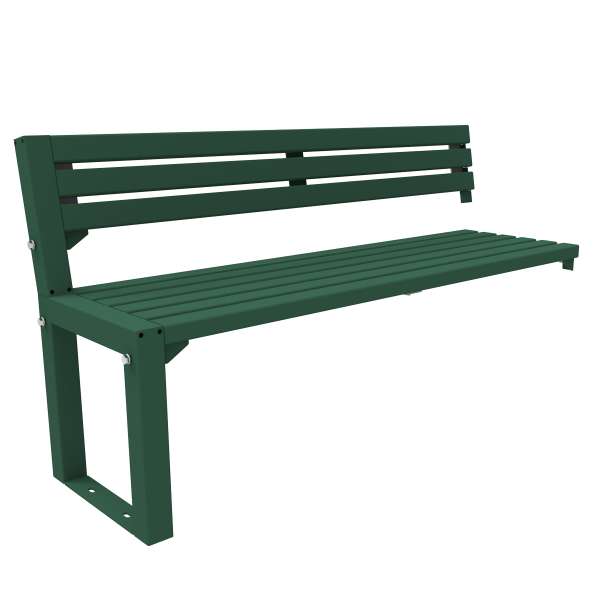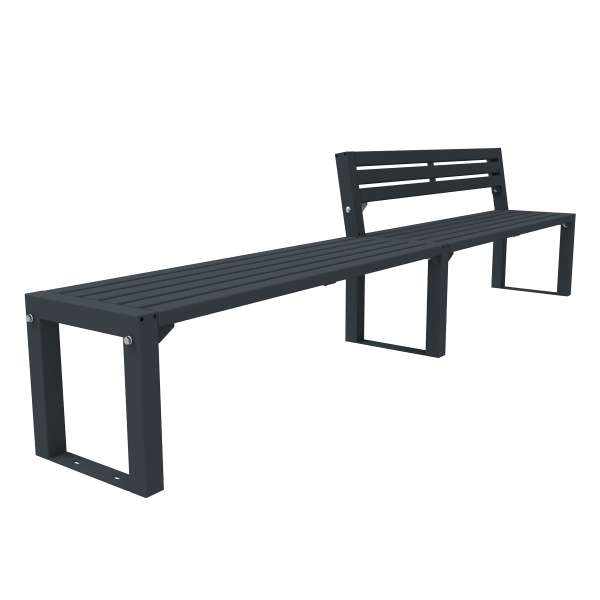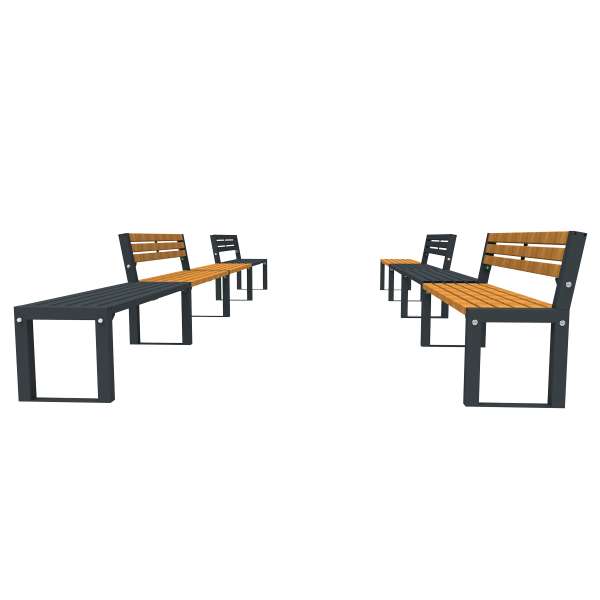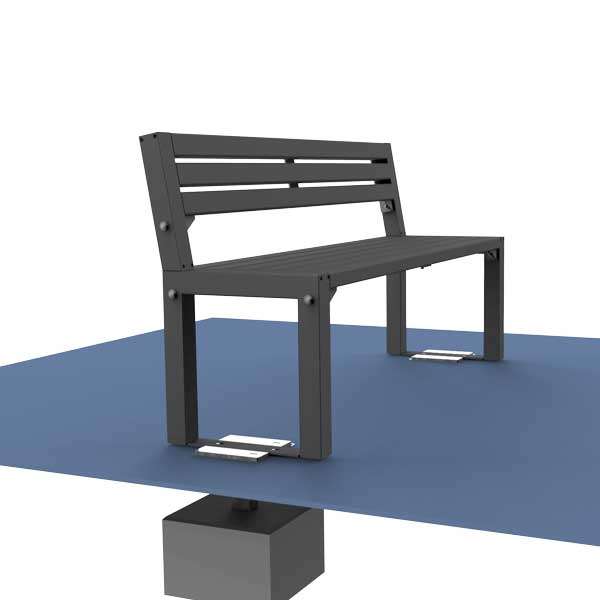 The FalcoAcero is a new addition to our street furniture collection and offers an elegant, simple design.
The product range is modular in design, connecting add-on units side by side to create a seating run as long as required. 
The seating range is exceptionally robust and contemporary, ideal for a wide range of settings including colleges and universities, recreational areas, playgrounds, gardens, parks and shopping centres. 
In addition to the galvanised steel version shown here, the FalcoAcero is also available in a sustainable hardwood version.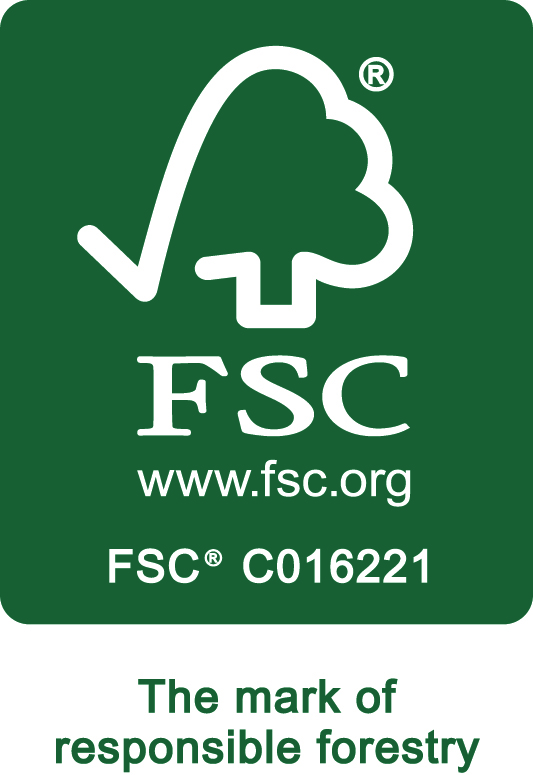 All of the steelwork used in the FalcoAcero seating range can be polyester powder coated in any of the 192 standard RAL colours upon request. 
Standard Unit
Length: 1,560mm
Depth: 440mm
Seating Height: 445mm
Total Height: 790mm
Add-on Unit
Length: 1,500mm
Depth: 440mm
Seating Height: 445mm
Total Height: 790mm

The seating range is supplied with a steel strip for mounting onto concrete. All seats come pre-assembled.
For more information about the FalcoAcero seating range please contact our helpful sales team on 01538 380080.
Information & downloads

Drawings

RAL colours
Also in the FalcoAcero series: