FalcoLok-600 for Two-Tier Cycle Racks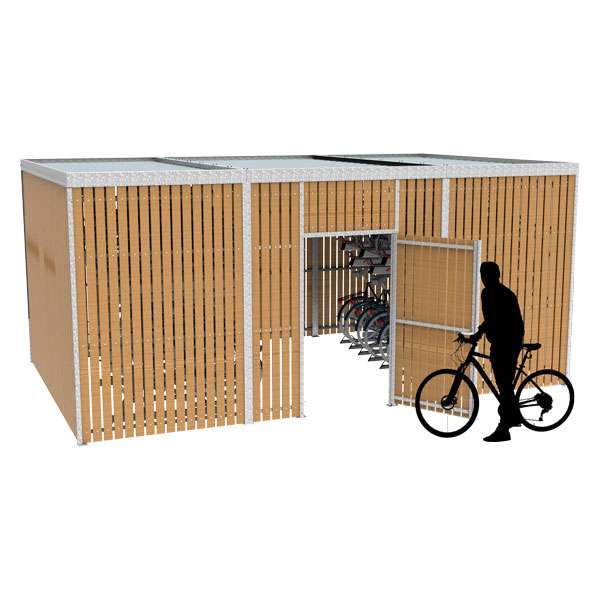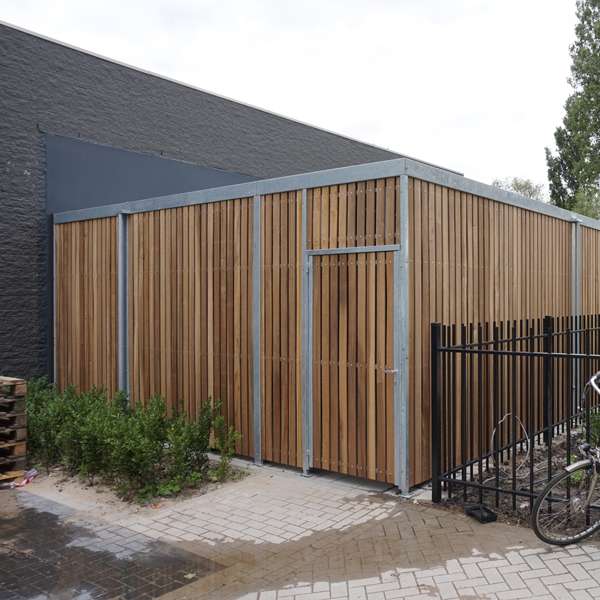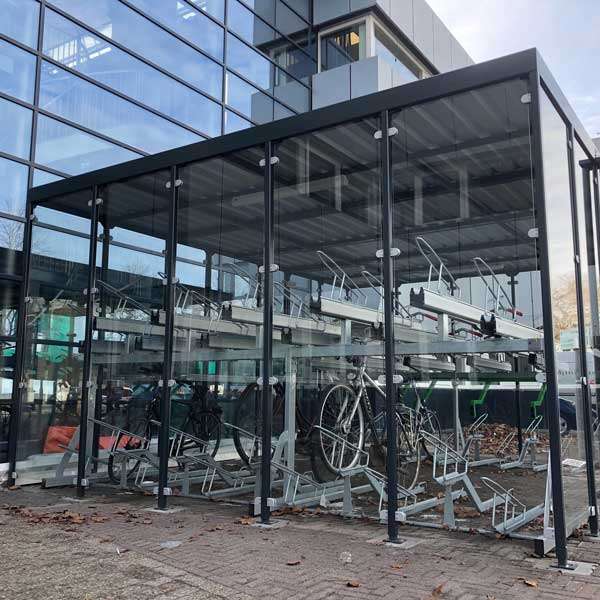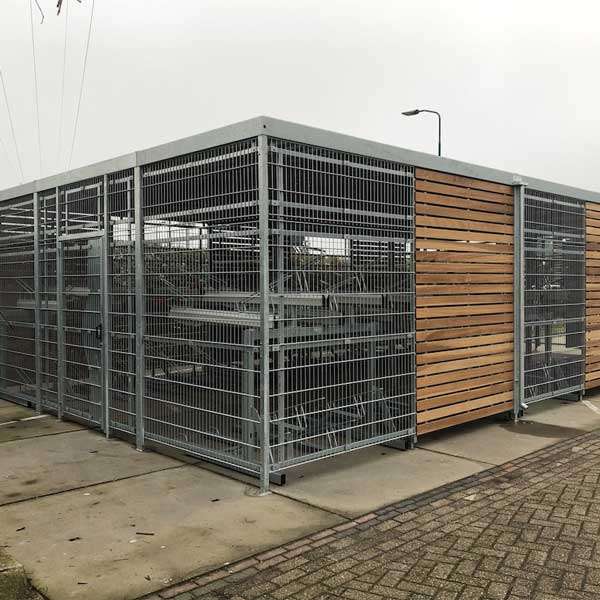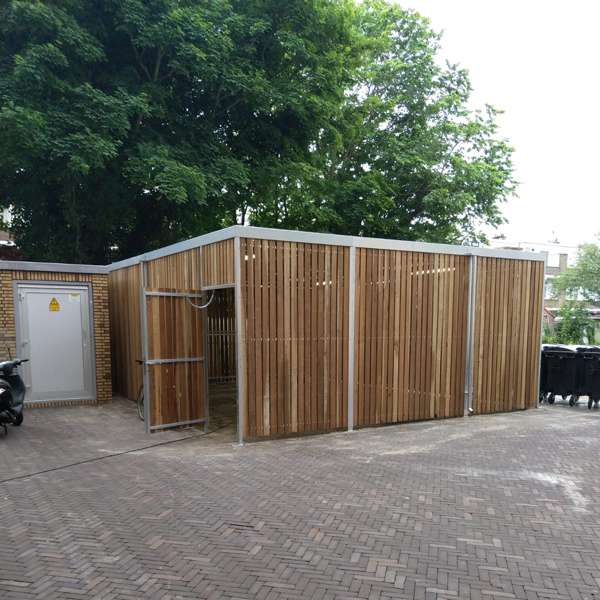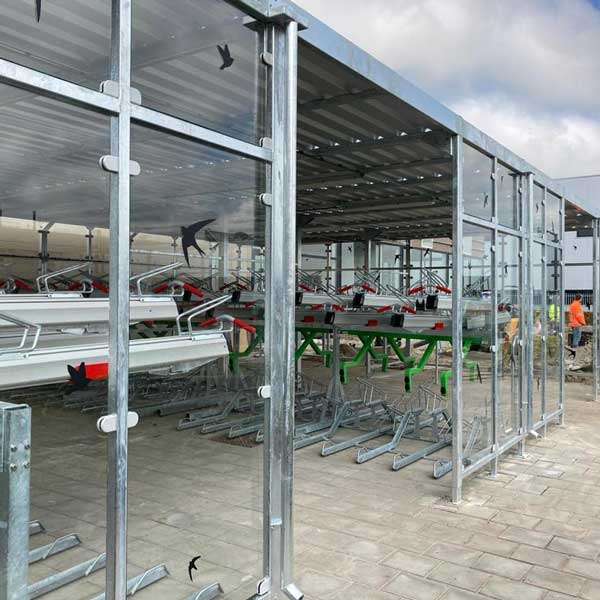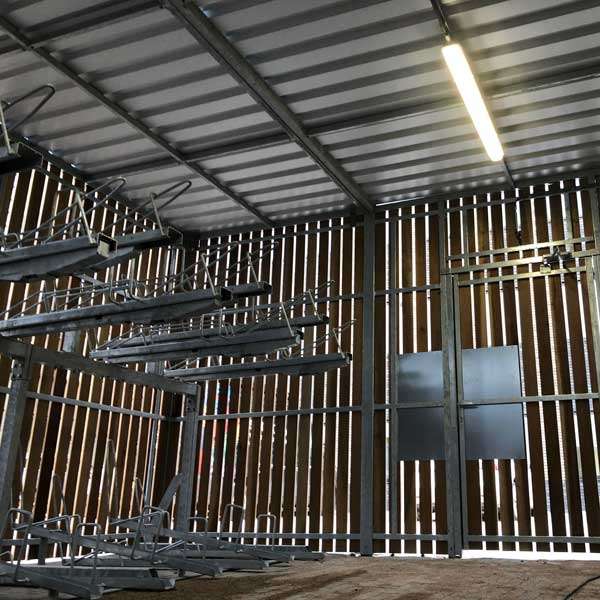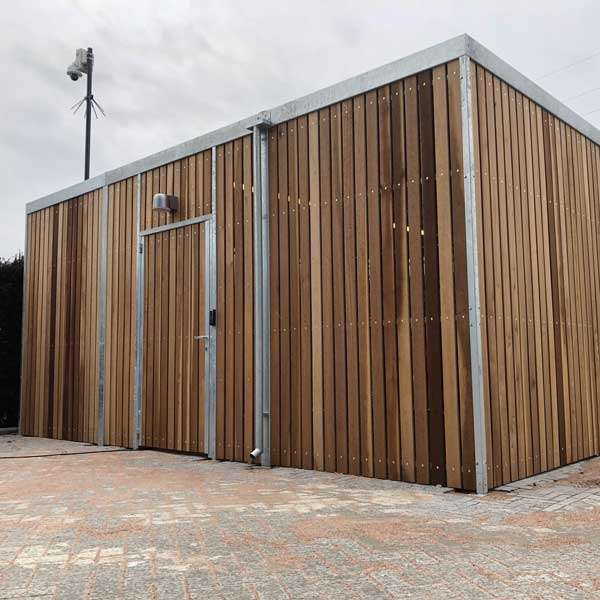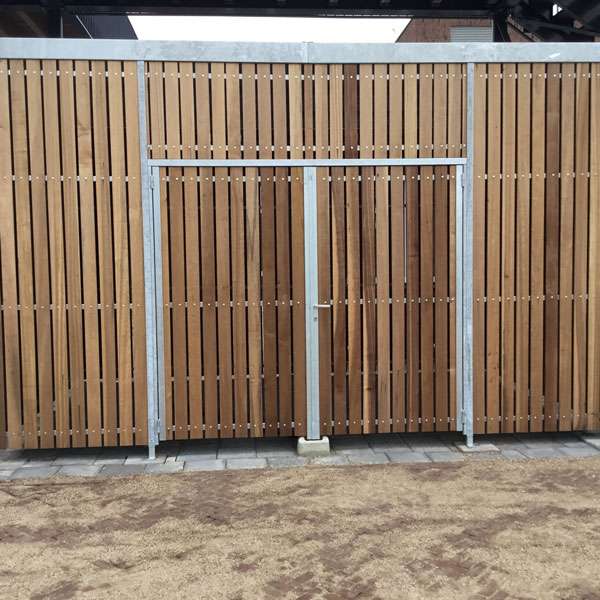 The flagship FalcoLok series of secure stores is now available as a standard design for two-tier cycle racks! The FalcoLok-600 has been modified in height to provide convenient accommodation for both of Falco's two-tier cycle parking systems, all in a secure, attractive cycle hub design.
The FalcoLok series is Falco's best-selling secure store design with thousands of installations across the UK. The popular design has been used across a number of key schemes including the UK's first series of community cycle hubs as part of the London Borough of Waltham Forest Mini Holland Programme, a series of ferry terminals across the Scottish coast for Caledonian MacBrayne, Northern Ireland's first ever cycle hub for software innovation company Allstate, an extensive 32m waiting shelter at Derby Midland Station, a bespoke 14m cycle hub for Huddersfield Station and the most recent installation at Hull Paragon Interchange for TransPennine Express.
The new modified FalcoLok-600 fully caters for both of Falco's two-tier cycle racks designs – the FalcoLevel-Eco budget friendly two-tier cycle rack and the FalcoLevel-Premium+ two-tier cycle rack, providing double the amount of cycle parking spaces within the same space envelope.
The FalcoLok-600 has a bespoke section roof frame enabling rain water to be collected and egress via downspouts to be discharged at ground level to meet the client's groundwater design. As with all products in the range, the FalcoLok 600 cycle shelter can be extended both widthways and in depth, with the option to add doors on both the longer front or shorter side walls.
Dimensions
The standard unit measures 6335mm long x 3980mm wide x 2900mm high. The store has a free head height of 2750mm. However, like all Falco cycle shelters, the new FalcoLok-600 is a modular store and can be extended both lengthways and widthways to meet any footprint.
Cladding Options
As with all FalcoHub designs, there is a huge range of cladding options available for the modified FalcoLok-600 including: hardwood, polycarbonate, toughened glass, welded mesh, Trespa panelling and perforated steel, with many other cladding options available upon request. Furthermore the FalcoLok-600 can be supplied as a frame only unit allowing the client to use their own series of cladding. The FalcoLok-600 is also available with a green sedum roof upon request.
Falco manufacture two types of two-tier cycle rack, the FalcoLevel-Premium+ and the FalcoLevel-Eco which complement the FalcoLok-600 for Two Tier Racks. 
For more information about the modified FalcoLok-600 for two-tier cycle racks, please contact our helpful sales team on 01538 380080.
Information & downloads

Drawings

RAL colours
Also in the FalcoLok series: